10 Best Chic lit Books of 2020 | Till June
Dear Bookbugs,
Contemporary Women's fiction is my favorite genre. Naturally a lot of my reading lists revolves around the same. Which is why, I figured it is only fair, that I shared my favorite chic-lit / contemporary women's fiction novel that I have read in 2020 so far. 
1) The Unlikely Life of Maisie Meadows by Jenni Keer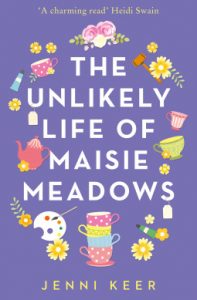 Jenni Keer books are so uplifting and heartwarming. I think I would always want to start the year with her books. There is a simplicity and genuine warmth in her stories. The Unlikely Life of Maisie Meadows is no different. This books follows Maisie who wants to reunite her scattered family more than anything. With a little bit of magic, Maisie actually sees through her plan. Only, when it comes to reality, it is not what she expected. And then there is a little bit of chemistry with her new boss Theo. This book is about family, friendship and human relationships. I enjoyed it a lot. It is a slow burn kind of story but in a fun way. You can read my review of the book here. 
2) Love Her or Lose Her by Tessa Bailey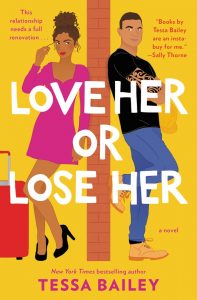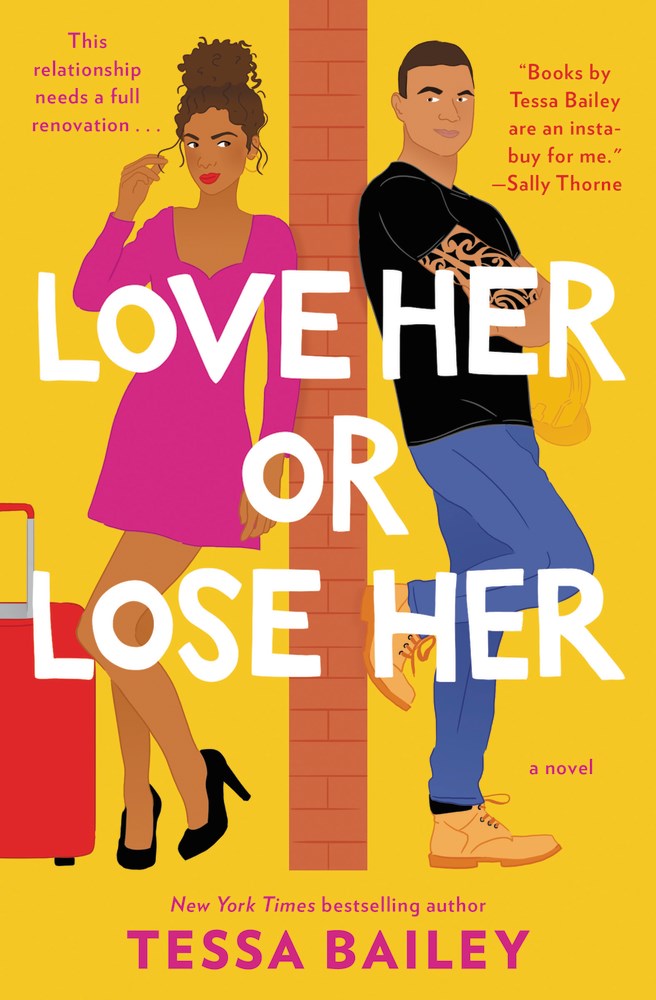 Love Her or Lose Her is the second book in the Hot and Hammered series. This is more of a romance novel but the story also focuses on Rosie and how she discovers herself apart from her relationship. The book is a bit too much on the steamy side but it still feels part of the narrative. The book talks about love languages and couples counselling. I enjoyed the entire story. You can read the detailed review of the book here.
3) The Overdue Life of Amy Byler by Kelly Harms
This book is all about that second chance in life theme. The story follows Amy Byler who is a single mother in all her glory. She finally decides to take a break which becomes this movement called momspringa. Though this one is not top of my list,I had a good time reading this one. I am sure there will be many mothers who could relate to this book a lot more. You can read my review here.
4)This Won't End Well by Camille Paga'n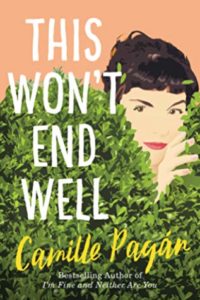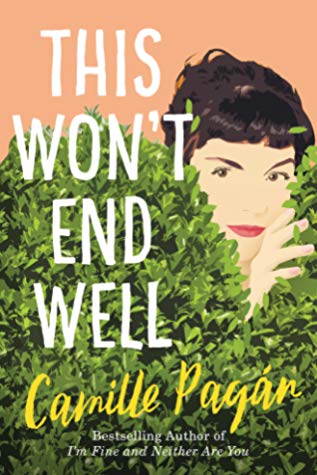 I don't hear a lot of people talking about this book. But in terms of women's fiction, this is a fun and perceptive read. Anne Mercer is staying off of people after her chemistry career got sabotaged and her fiance ran off to Paris leaving Annie alone. And then, a new neighbour moves in and Anne could not help but find out the mystery surrounding her. And then she finds out an amateur detective who is keeping an eye on Harper – the neighbour – too. Anne couldn't keep her resolution but she knew that letting people in would never end well. 
The book starts slow but once it picks up pace, it is definitely interesting. The book discusses some deep seated issues all the while maintaining a lighter tone. Read the detailed review here.
5) The Worst Best Man by Mia Sosa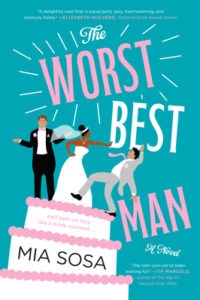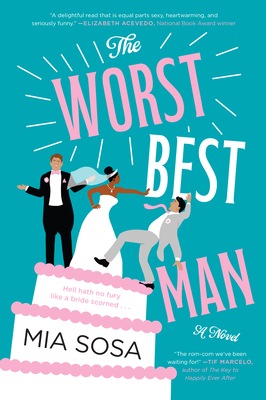 This is again a romance read with a whole women's fiction theme. This is mainly a hate to love trope book. Lina is stood up on the altar by her fiance. And the news is delivered by his brother who reveals that his brother backed off because of something he said. Lina hates the brother Max for that reason. A few years later, Lina has this great career opportunity. However, in order to make it happen she has to collaborate with Max. 
Even though the book is predominantly a romance, Lina is a strong character. The book addresses her struggles as in individual and a second generation immigrant. Here is the detailed review.  
6) When Life Gives You Lemons By Fiona Gibson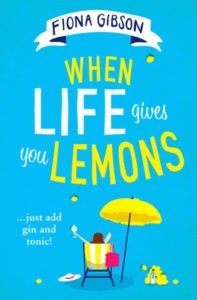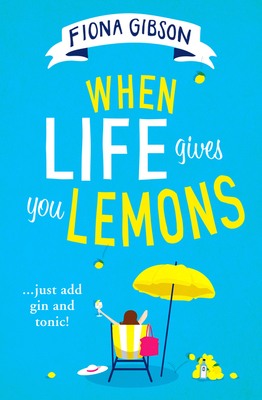 Vivian is a woman in her fifties who has to restart her life while dealing with menopause. I haven't read a lot of fiction with a main character from that age group. It is refreshing and heart warming. When Life Gives You Lemons shares the idea that you can have the coming of age phase at any point of your life. The only thing that matters is how you deal with your lif You can read a review of the book here. 
7) The Little Bookshop of Love Stories by Jaimie Admans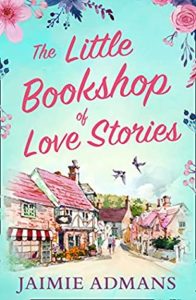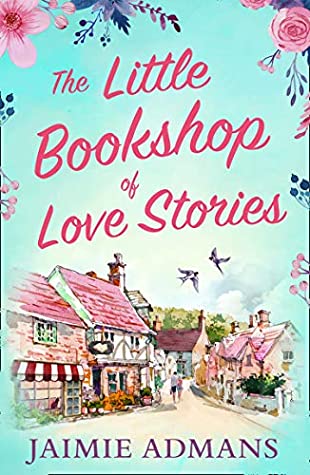 This is a sweet chic-lit romance novel with the bookstore backdrop. The leading characters in this book are just adorable. More than anything, the book talks about the love of reading a lot. Though romance is more at the front, the book is mainly about the main character Hallie who grows from being a girl who switched jobs every other week to someone who is capable of running her own business – a bookshop – nonetheless. You can read the review of the book here.
8) Wild At Heart by K A Tucker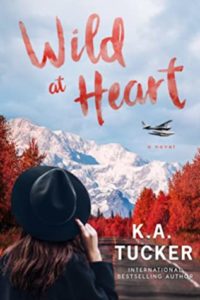 Wild At Heart is the sequel to The Simple Wild by K A Tucker. This is again a chic lit/romance novel. Calla comes to Alaska in the first book to reconnect with her father. She meets Jonah there, who is a bush pilot. The book is all about how she falls in love and reconcile with her father. In the second book, Calla is moving back to Alaska again to figure out where her relationship with Jonah takes her. The book spends a significant time on Calla and her journey to figure out what she wanted for herself outside of her relationship. If you are into the genre, both these books are must reads. 
9) The Essence of Perfection by Nita Brooks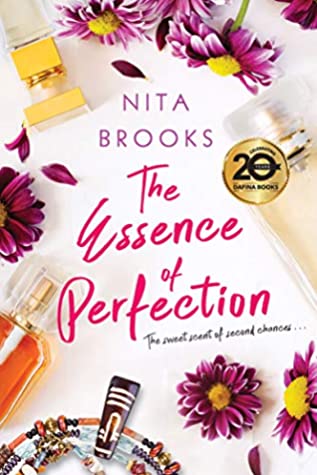 The Essence of Perfection is a book that actually surprised me. I didn't know much about the story going into it. But this was a very perceptive book. The story follows an uptight fragrance maker – Nicola –  who accidentally spills her bucket list on a morning show. Nicola is now forced to move out of her comfort zone and live a little. But this journey, explores the relationships in Nicola's life and her own insecurities. The book has a subtle romance as well. This is a must read if you enjoy reading about a flawed main character. You can read a non-spoiler review of the book here. 
10) Beach Read by Emily Henry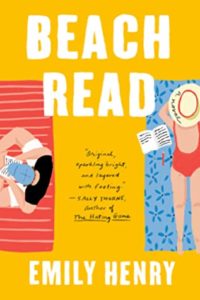 This is a much hyped book in the contemporary genre. Don't go by the cover because it is not all as happy as it looks. The book mainly focuses on getting over grief, depression and finding companionship as adults. And also, writer's block. The romance is definitely strong but it is mainly about the main character, January dealing with loss and arguably a change in her worldview. You can read my non-spoiler review here. 
Those are all the books that I would recommend from the first half of 2020  ( A year we all could have done without, honestly.). 
If you don't find your favorite chic-lit read here, chances are I didn't read it. This list is mainly based on the books that I read. Let me know your favorite women's fiction books of the year in the comments. 
---
Get your book here :
Disclosure :  This website uses affiliate links. This is not a paid promotion but Bookbugworld will earn a small commission if you click on the link for purchase.