Book Review | The Angel of Evil | Kenneth B Anderson
Middle Grade Fantasy | TheWriteReads Blog Tour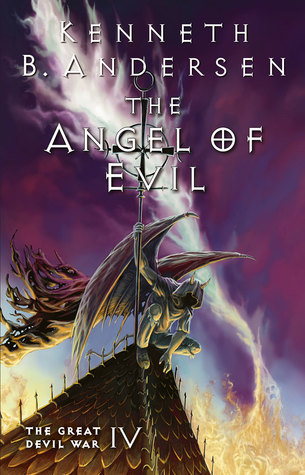 Nothing will ever be the same. Satina is gone, kidnapped by the enemy. Disobeying Lucifer, Philip heads out to find her, journeying into the deep darkness of Outer Reach. But nothing can prepare Philip for the horror that awaits—or the demons he will face. Meanwhile, Lucifer's kingdom is threatened as the Great Devil War draws closer. All Hell is about to break loose. The Angel of Evil is volume 4 of The Great Devil War…
It always amazes me how quickly I devour every book in this series. In terms of pacing, this one is – for the lack of a better word – engaging. I was hooked and invested in the story. There is no drag, no sidetracking.
The plot itself is so engaging, that you have to pay attention to every detail, otherwise it will be difficult to put two and two together. Every scene in the story was crafted with a purpose and it all came back when you least expected. One of the reasons for the ease of reading must be the familiarity with the premise and characters. Yet, the plot requires all your attention.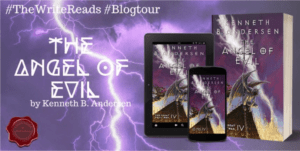 With every book, Philip is evolving. The others too are showing progress in terms of their character arcs but this is mainly Philip's journey. The book really dwells on the philosophies of right/wrong, good/evil and most importantly life/death. It hits us by making the terms abstract. Thereby involving the reader as well. Death to Satina means different than what it is for Philip or to you and me. It is there we find common grounds with the characters and empathize with them.
The Devil War is here finally and it packed everything that it promised since the previous books. The battle is different from the human battles and yet, the motivation behind it seems as human as it can be. This perfect blend of human and supernatural story is what makes the series unique.
I am only starting to warm up to Philip's relationship with his father. This book only gives it ample time and I can't complain.
If you're already invested in the Great Devil War series, this one is a must read. Even if Philip's journey is yet to continue with one more book on the line, the events of the book almost come to a complete circle with this one. The conclusion itself is satisfactory. The first book, Devil's Apprentice still remains my favorite but this one really gave me the joy a good story gives.
Disclosure :  1) I received an e-copy of the book from @TheWriteReads in exchange for an honest review for the writereads blog tour.  

              2)This website uses affiliate links. This is not a paid promotion but Bookbugworld will earn a small commission if you click on the link for purchase.
---