Bookbugworld's July Book Haul 2020
Dear Bookbugs,
This is the first time I am doing a book haul post instead of a TBR post. The reason being, I am not planning a regular TBR for July. After my personal high in May, I had a mini reading slump in June. I still have a few books from my June TBR that I am planning to read this month. So, I am sharing the books that I acquired by the end of June. Now, I want to read most of these in July itself but there is no concrete plan.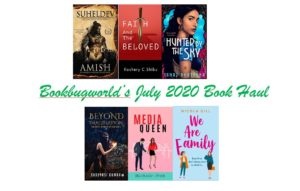 Here's a list of the books that are getting into my collection in July
My biggest draw for this book is the author Amish himself. I love how his books mix mythology with realism and gives spirituality a rational tone. I am sure this would have a similar theme. I have read many stories about patriots, kings and heroes who have defended India but this is a completely new name for me. So, this is a bit of a new information for me as well.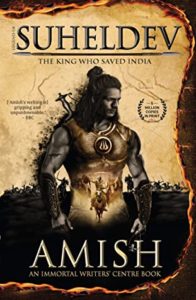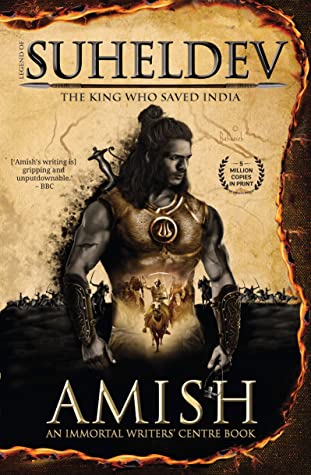 The story is about Suhel Dev, the king of a small kingdom who united the divided rulers to rise up against the Turkic army. It is in fact based on a true story. Now most of the Indian patriotic stories are nothing short of fantasies. Be it the fierce Maratha warriors or the Mughal kings or Rani Laksmi Bhai who stood up against colonialism. Each of those stories make you wonder about the courage, spirit and determination that goes behind their action. Of course, the reality must have been a lot more gritty but in the end what remains is the history and legacy that they have left behind. So I am hoping to gain some insight about the Battle of Bahraich as that is what this book is about.
This is  a book that I got from the author for review. Faith and the Beloved is a thriller that follows three characters- Naithy, Prem and Alice- whose path cross each other while they are fighting their own battles. Naithy is married to a person who is involved with terrorist outfits. Prem is a kalari exponent whose life revolves around his brother, Arun. When Arun is killed by the policemen Prem wants retribution which changes his enitre life. Alice is into mystery games but her life falls apart when her mother is in a coma and is hospitalized. All these people are at a breaking point in their life and are on the run. Under extraordinary circumstances, their paths cross. 
So the premise sounds intriguing. I have read another book from the same author. I didn't exactly love it but the theme and characters were enjoyable. So I am hoping to really get into this story now that I am aware what to expect.
Hunted by the Sky is the first book in the series with the same name. The story follows a young girl named Gul who lives in the kingdom of Ambar. Girls like her – with a star shaped birthmark on their arm – are hunted by the king. It even got her parents killed.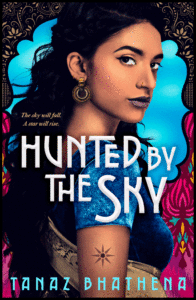 When a group of women called the "Sisters of the Golden Rose" rescue her and train her, all Gul wants is revenge. Cavas is about to devote his life to the king's army. But when he meets Gul, he gets involved in the mission and finds a whole new world. Overall this sounds like a great YA fantasy read for me. An author with an Indian background is only a plus.  
I have pre-ordered this but the delivery is getting pushed a little bit. Hopefully it will reach me soon. 
For this book, I just got intrigued by the synopsis. So I am just sharing that with you instead of trying to explain it.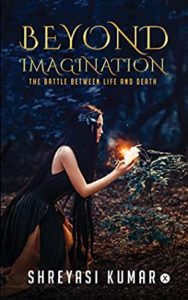 "Exploring the mystery creation of the creator is a mystery itself. In this infinite universe, every word has their own meaning and individual existence; whether, see it or not; whether touch it or not; whether hear it or not… Durga, the young wild life photographer has experienced the world's most beautiful, mysterious and miracle forest where beauty is intoxicating, alluring and attractive. There the life is cheaper; the saviour is the killer and the beauty itself is an illusion. If you can save yourself from all these, you will be alive otherwise you will be at the mouth of the death. Let's explore the mystery creation, the journey of love and many life changing events with Durga."
I really want to know more about this mysterious forest.
Jordyn Fairweather is one of the top people in the magazine world. And she has worked hard for her way up starting from a small town. But with the internet and younger media stars eyeing up her position, Jordyn needs to fight for her survival. 
Stories about the inner workings of a magazine or anything related to publishing always fascinate me. Which is why I requested for this e-Arc from NetGalley. 
This is a contemporary women's fiction book about two sisters. Jess is the type A over achieving sister and Laura is the laid back one. When their mother passes away, the sisters come together to figure out what next. But when family comes together there is always the personality clash.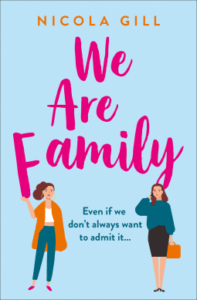 Jess and Laura must find a way to figure out a way around their differences because they need each other now more than ever. This is another NetGalley e-ARC that I requested. I have a sister. Naturally, stories about sisters are closer to my heart.
Those are the books I would love to read soon. Let me know in the comments, what books are on your reading list or if you have read any of these books what did you think of them?
Happy Reading everyone!! 🙂
Disclosure :  1)This website uses affiliate links. This is not a paid promotion but Bookbugworld will earn a small commission if you click on the link for purchase.