Bookbugworld's February TBR | 2022
Dear Bookbugs,
It feels like yesterday since we celebrated the New Year and here we are already on the second month of the year. January had been a good reading month for me. I was able to stick to my reading plan and that motivates me for coming up with TBR for February. I usually read contemporary romances in February but, this time I have decided to have a mixed genre in the list. Mostly because I have been reading romance books in January and would love to mix things up a bit.
Without any more delay here we go,
1)Revenge of the Beast by Jack Meggiitt-Philips
This is the second book in the middle-grade fantasy series The Beast and the Bethany. I read the first book in 2020 and thoroughly enjoyed it. 
This is a whimsical story with absolutely bizarre situations and eccentric yet endearing characters. I don't want to give away any spoilers but the plot is pretty much straightforward. The Beast gets bested in book one and wants his revenge in this one, which makes perfect sense given how the first book ended. I am extremely curious to see the journey of Ebenezer and Bethany and how things turn out with the Beast.
2)Blue Shadow Legacy by Anca Antoci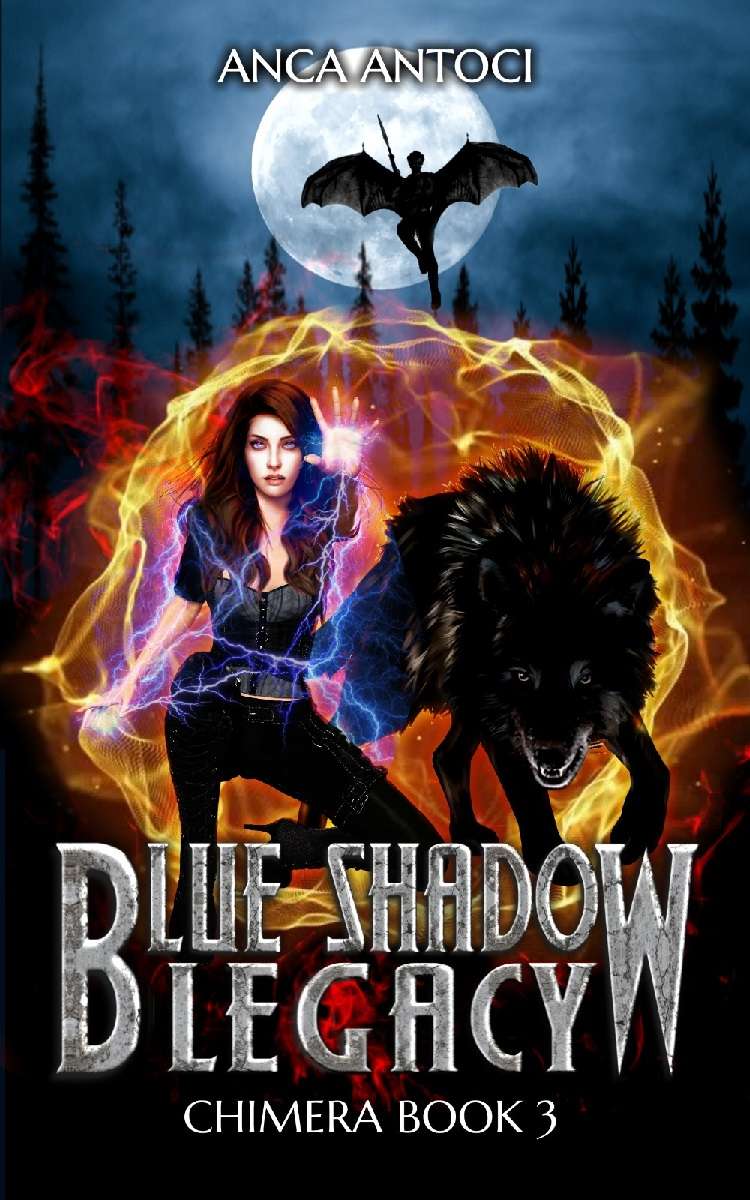 Blue Shadow Legacy is the final book in the Chimera trilogy. I have been religiously following this series and the author had been kind enough to send an e-Arc of the book. A lot of things had been promised in the final showdown since the first book. I cannot wait to start this one and find out what happens in this final battle of the Chimeras. 
The Chimera trilogy is an urban new adult fantasy where we follow the main Rae. The entire trilogy is Rae's journey discovering this parallel world of Chimeras and who she really is and what her purpose is. 
3) My Wife and Girlfriend by Goran Radanovic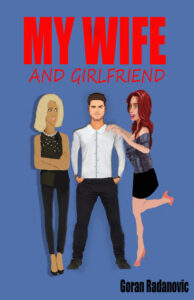 This book came as a review request in my email. Since it was pitched as erotic suspense, I toyed with the idea of trying a new genre. In the end, my curiosity won over after a dear friend encouraged me to accept the request. To be honest, the cover looks kind of a cliche if we are going by the title. However, one should not judge a book by its cover and I am cautiously optimistic about this one given the positive reviews in Goodreads. 
Basically, we follow our main character Warren who is in love with his wife but is devasted by the news that they cannot have children. As you can see, he gets attracted to a stripper and trouble ensues in his otherwise perfect married life.
4)One Night Only by Catherine Walsh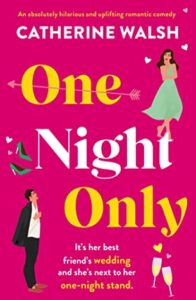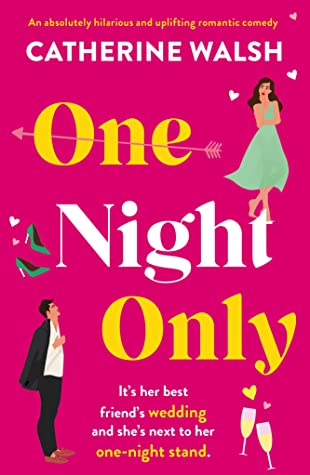 I recently read The Rebound by Catherine Walsh and had a great time with the story and the characters. This was a NetGalley e-Arc that I got before The Rebound. It is high time I read this and what could be a better time to start a romance read, right?  We follow the main character, Sarah who is quite excited to attend her friend's Irish wedding. Only when she attends the wedding as the Maid of Honor, does she realise that the guy who was the best man and the groom's brother was her last one nightstand. 
The premise sounds fun and the characters have that stuck in an awkward situation nailed right away. I am expecting a witty romantic comedy which will be a great escape from the real world. 
5) Project Hail Mary by Andy Weir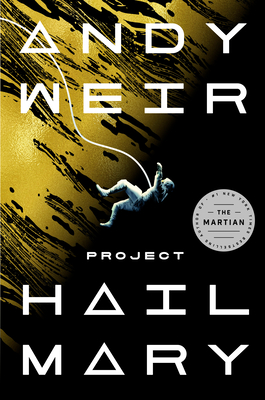 In my New Year's Booktag post, I had mentioned wanting to read more sci-fi books. I was looking for some good recommendations and this book came popping up everywhere until I decided to buy it. So long story short, it got under my radar and now that I have it I cannot wait to start it. 
Project Hail Mary follows a scientist Ryland Grace who is kind of the last hope of humanity. The survival of the entire human race depends on the success of his mission. However, Ryland is unaware of the situation when he wakes up and cannot even remember who he is.
I love space-based stories and here it is combined with a good mystery. So, I am very excited about reading this one.
6) The Sweetest Fix by Tessa Bailey 
Let me state this in advance, this book is a maybe even if I am including it in my TBR. I have an average of five books every month but most of the books this month are kind of short. So, I am keeping another one on my list. But I will be taking a week off as I am visiting my parents. Hopefully, I can still stay on top of my TBR.
With that being said, let's talk about the book here. I have read Tessa Bailey books before and really love her style. This one sounds much like a Hallmark romance and February is the perfect month for a mushy read and I am all in for it. Reese dreams of a Broadway career and gets this chance to audition for a very successful choreographer. Only, fate has it that she misses the audition and now has to find another way in. She tracks down the choreographer's son in order to find her entry. However, what she least expected was her falling for the baker. Clearly, we know how this story is going to turn out but the charm is to read how the events unfold.
So, that's all I have for this month. If you have read any of these books or if you wish to read any of these books, let me know in the comment section. I would love to hear your thoughts and opinions.
Happy Reading Everyone!!
---