Book Review | Revenge of the Beast : The Beast and the Bethany | By Jack Meggitt-Philips
TheWriteReads BlogTour | NetGalley E-Arc | Middle Grade Fantasy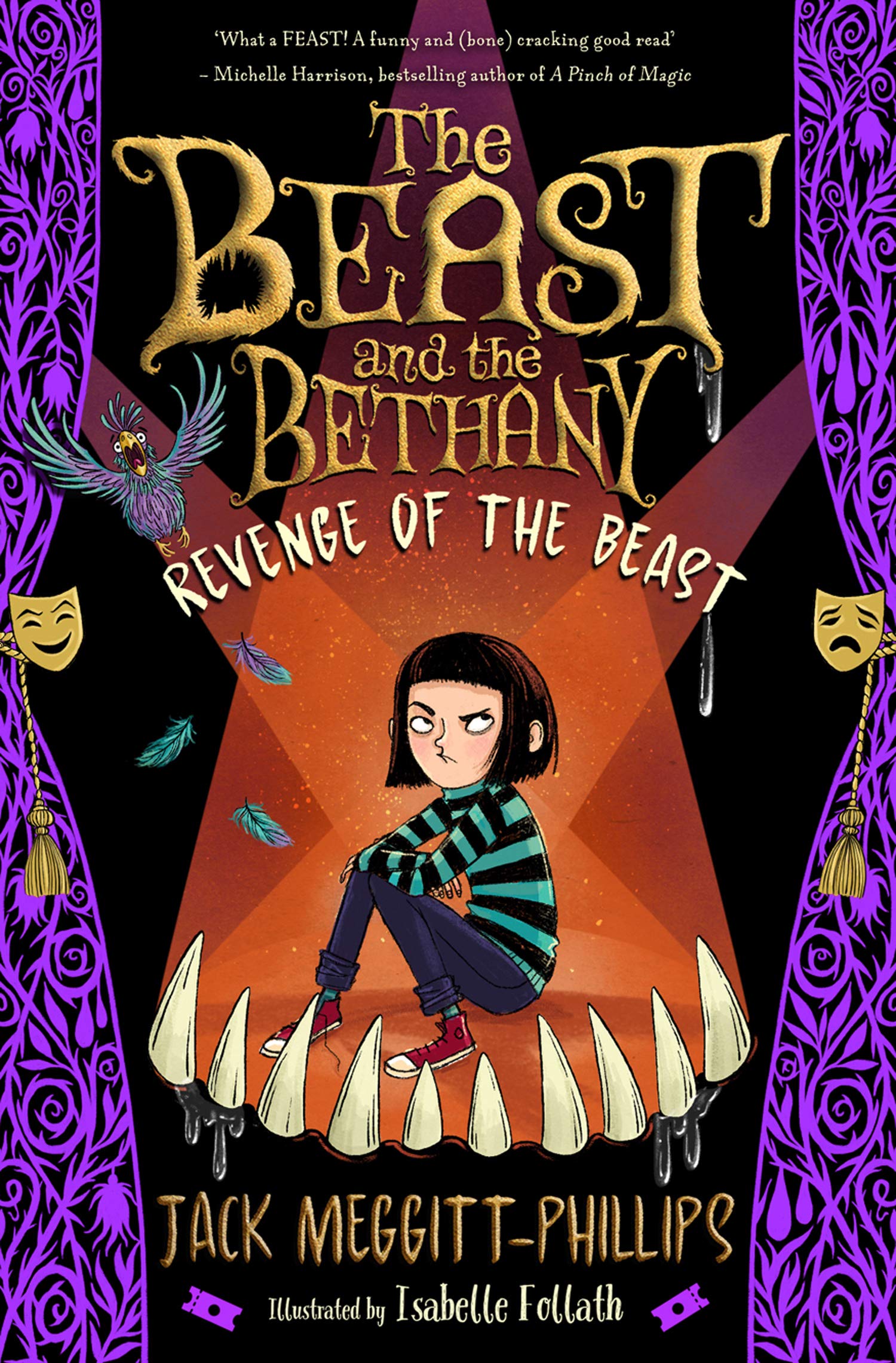 Once upon a very badly behaved time, 511-year-old Ebenezer kept a beast in his attic. He would feed the beast all manner of objects and creatures and in return the beast would vomit him up expensive presents. But then the Bethany arrived. Now notorious prankster Bethany, along with her new feathery friend Claudette, is determined that she and Ebenezer are going to de-beast their lives and Do Good. But Bethany finds that being a former…
My thoughts
Narrative and Plot
Revenge of the Beast continues to amuse with its whimsical tone and quite endearing narrative with Ebenezer and Bethany. Right from the start, it pulls you into this world where a "beastly yard sale" is a means to do some do-goodery. Or you could just do laundry. The opening itself piques your interest regarding Ebenezer and his relationship with the beast that we saw in detail in the first book. Here though, under all that goofiness and silly actions, there is a nuanced interpretation of what the beast stands for and how does one like Ebenezer could cope with the knowledge of its existence and still be himself. The narrative is the strongest point of the book because somehow you buy this world where a parrot with purple feathers doing her own show or laying magical eggs is a completely normal thing.
The plot is quite well structured. It takes the first half to set things up and everything comes back. Even the things you brushed past as silly comedy comes back at the most unexpected time. And that is good storytelling. 
Characters and Conflicts 
With the way the first book ended, it is easy to imagine a happily ever after for Ebenezer and Bethany except for a few obvious hiccups. However, Revenge of the Beast explores how the characters move forward with their life after such a huge change in their lives. Bethany – a reformed prankster and Ebenezer a reformed "unbeaster". Things are not as easy as one would imagine. Living without a beast that vomits out all the precious things in the world is hard and Ebenezer struggles to cope with that. While Bethany on the other is ready to do anything to undo her prankster day deeds.
With a wise parrot like Claudette , Ebenezer and Bethany try hard to reform their ways. The question is how sincere are they in their attempts. Because it is so much easier to just flip the switch and be that awful person they used to be. A conflict that intense, when told in such a light and fun tone, makes it easier to take in. For a middle-grade book, it serves its purpose not just for kids but for adults too. Add some creative illustrations to those pages and you bring life to quite an imaginative beastly story which is as entertaining as a Disney movie. 
Conclusion
Before I bog off, I will say that if you are debating whether or not to pick up this book, I would say give it a go. It is definitely worth your time. A witty, whimsical and fun ride, The Revenge of the Beast is a must-read if you have already started The Beast and the Bethany series. The ending as always leaves you wanting for more. Indeed there is a next book coming and this one sets it up perfectly for the next story. 
---
I received an e-ARC of the book from NetGalley in association with TheWriteReads UltimateBlogTour in exchange for an honest review.