New Years Book Tag | 2022
Dear Bookbugs,
Happy New Year everyone!! At the beginning of the year, we all get into some kind of planning or resolution mode. This year, I am not setting up too many reading goals for myself. But I found this tag , New Years Book Tag on the BookTube channel Bookables. Bookables is the first ever booktube channel that I started watching. So I am quite excited to do this tag.
Without any more delay, let's get right into the questions. 
1)How many books are you planning to read in 2022? 
Well, last year my goal was to read 75 books but I ended up reading 65 books. So, this year I am not going to push it too far. In the spirit of keeping things simple, I am planning to read 70 books this year. Fingers crossed. 
2) Name five books that you didn't get to in 2021 but want to make a priority in 2022.
There are quite a few books that I missed in 2021 from what I had planned. However, I have narrowed it down to five books that I am really going to prioritise this year.
The Library by Bella Osborne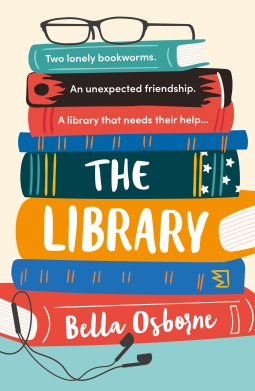 2. Rising Like a Storm by Tanaz Bhathena 
3. First Comes Like by Alisha Rai
4. Home Before Dark by Riley Sager
5. Serious Moonlight by Jen Bennett
3) What genre do you want to read more of? 
I love reading fiction based on science. However, looking back for the past two or three years, I haven't read a lot of science fiction books. I am hoping to rectify that this year. I even have a book in mind to get started, The Seep by Chana Porter.
4) Name three non-book related goals for 2022.  
Well, I do have quite a few goals for life in general. 
I have some bigger goals or rather far fetched goals. For that, I need to be more efficient with my budget planning and savings. I don't go on a spending spree or anything but I don't have much knowledge about smart investments and plans. I really want to be more informed in that area and you know, be better at planning my finances.

This one isn't exactly a new plan. But I have made a few fitness purchases in the past. Nothing too big. It is something small like my twister or  the yoga mat which I don't use that often. This year, I want to be more regular in using those things.

 I have a WIP. Last year, I made remarkable progress until August. However, after that, I couldn't follow it through due to some personal reasons. I wish to work on it even better this year. 
5)What is a book that you have had forever that you still need to read? 
I bought the second and third books of the Ramchandra series as soon as they were released. However, I haven't read them yet. So I am hoping to read it this year itself.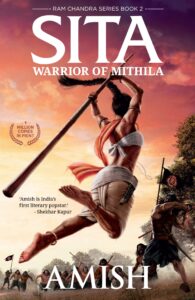 6) One word that you are hoping 2022 will be?
I am hoping 2022 will be peaceful. Peaceful, mentally, physically and emotionally. That is all one can hope for every day. 
7) Tag a friend
Well, if you are reading this, my friend, consider yourself tagged. You are it!!! 
With that, we come to the end of this New Years Booktag. Here is the link to the original one : New Years Booktag
Hope you have a great year ahead. 
Happy reading everyone!!