Book Review | Kate in Waiting | By Becky Albertalli
YA Contemporary Romance | TheWriteReads BlogTour | NetGalley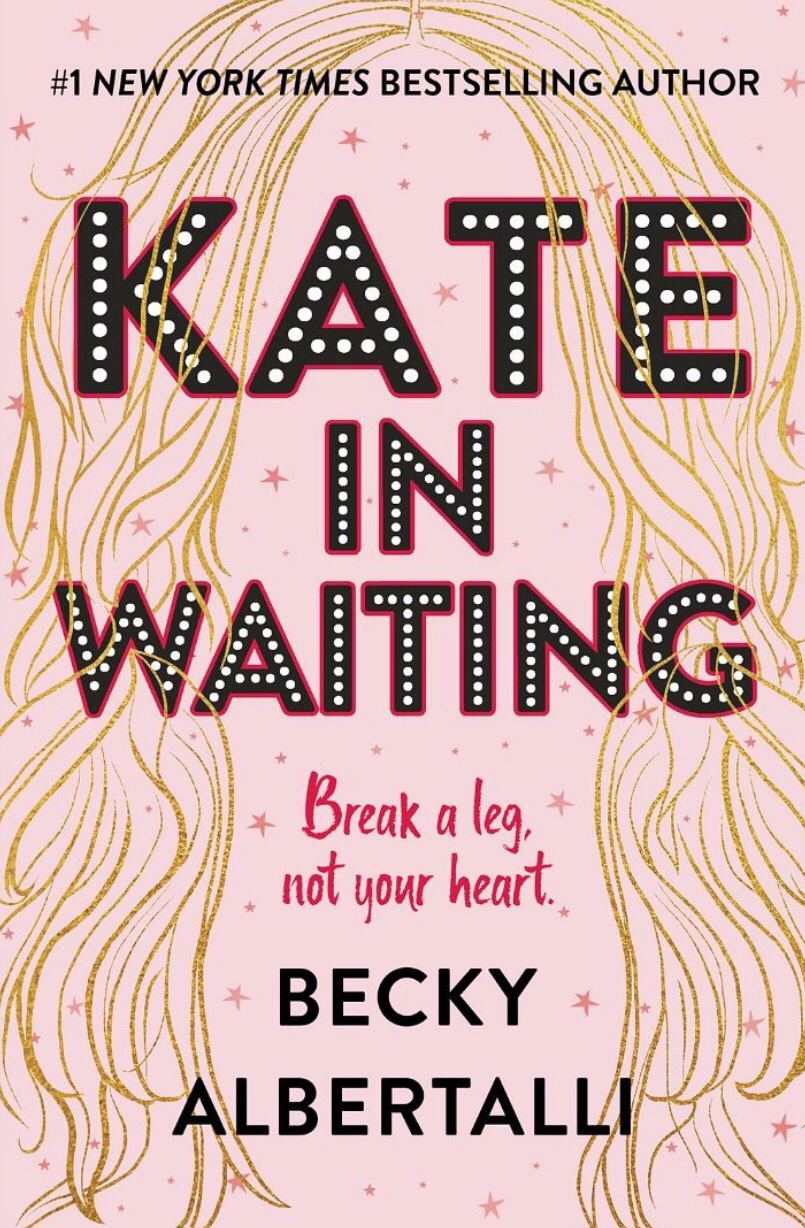 From bestselling YA rom-com queen Becky Albertalli (author of Love, Simon) comes a new novel about daring to step out of the shadows and into the spotlight in love, life and theatre. [PRINCIPAL CAST LIST] Kate Garfield Anderson Walker Best friends, and contrary to popular belief, not co-dependent. Examples: Carpooling to and from theatre rehearsals? Environmentally sound and efficient. Consulting each other on every single life decision? Basic good judgment. Pining for the same guys from afar? Shared crushes are more fun anyway. But when Kate and Andy's latest long-distance crush shows up at their school, everything goes off-script. Enter Stage Left: Matt Olsson He is talented and sweet, and Kate likes him. She really likes him. The only problem? So does Anderson. Turns out, communal crushes aren't so fun when real feelings are involved. This one might even bring the curtains down on Kate and Anderson's friendship...
My thoughts

Narrative and Plot
Kate in Waiting is one of those YA contemporary books, that wins your heart with its sweet charm and wit. There's a very thin line between being cool and obnoxious. Sometimes you see narrators go overboard and condescending with their humor and hate the character for it. But Kate narrates the story with such an ease and self deprecating manner that it is hard not to smile. If you want to lift your spirits , go for it.
The plot is not overtly complicated even if it handles delicate issues and all that awkwardness of the teenage days. You can see where it is going but that doesn't stop you from turning the pages.
Characters and Conflicts
The innocence of teenagers, on one hand , is quite relatable to a young adult but if you're an adult like me, it will bring back the nostalgia of teenage world and how every single thing in your life looked like a mountain to cross. It is the formative years told in a heart warming manner.
Kate reminded me of the early day Sophie Kinsella heroines with her humour and outlook. I mean it in a very positive way as in she didn't resemble any one character but could induce that warmth while reading.
Anderson on the other hand is a sweetheart. Matt too, but hey, Anderson is our boy. The emotional situations could have tipped towards dramatic but somehow there was a perfect balance of not going too cheesy.
Noah – I knew he was upto something. The sibling relationship is always a soft spot for me and Ryan made me wish once again I had a brother , although my sister does count as one affectionate sibling.
Conclusion
I went into this book with the least of expectations. All I knew was, this was a YA love triangle situation. But the moment I started it , I knew I was going to love this one. And maybe save it to pick me up on a rainy day.
If you're on board with reading YA fiction and haven't read this yet, you are missing out. Go figure!
---
I received an e-Arc of the book from NetGalley in association with thewritereads ultimateblogtour