Bookbugworld's June Wrap Up | 2021
Dear Bookbugs,
I would give it another week before officially declaring that I am in a reading slump. Hopefully, it won't come to that. But that is all for July. June had been a pretty good month for reading. So, I would like to share all the books I read in June 2021.
Here we go,
1)Crooked Kingdom by Leigh Bardugo
After finishing Six of Crows, I was obsessed with finishing the rest of the story. I couldn't wait to begin the second book in this duology. It ended too soon is all I could say. Kaz and his crew is on another adventure which could change their lives. But before that they need to get Inej back.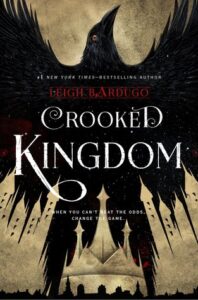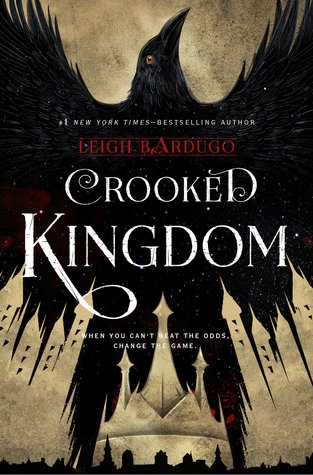 There is no doubt that this whole series was a 5/5 for me. You can expect a passionate review of both the books soon. 
2) The Right Swipe by Alisha Rai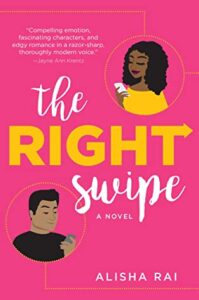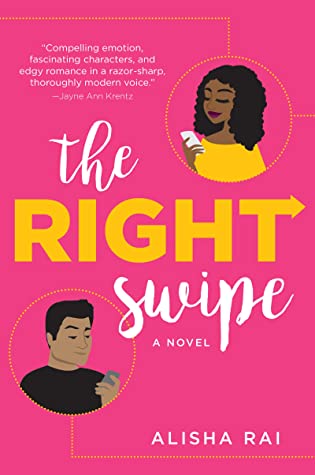 I wanted to start the Modern Love series by Alisha Rai for a long time. And because I am particular about reading a series in the order it was intended to be, it was taking forever. However, I have finally started with The Right Swipe. It was a fun read. Just a light hearted rom-com that touched on some deep topics.
The fact that a few days after this book, I saw a football player collapse on the field on national television made me realize the importance of the issues discussed here  even more. The topic being, sports injury which is not a spoiler. Anyway, this was a fun read otherwise. I enjoyed it and rated it a 3/5. And , the review will be coming up soon.
3)The Hunting Party by Lucy Foley
Since June is supposed to be the month of monsoon where I live, I had planned for this atmospheric thriller read and let's just say that it served its purpose. I wasn't expecting a lot from this one after reading The Guest List. 
However, this one surprised me in a better way. The story and the premise was more appealing to me than the Guest List which isn't a popular opinion in the bookish community. We follow a group of friends who plan a vacation in this remote resort around New Year. And as expected things go awfully wrong.
It was an entertaining read to say the least and I rated it a 3/5.  (Review coming soon!!)
4)The Lucky Escape by Laura Jane Williams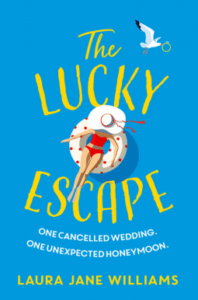 How can my month be complete without a NetGalley e-Arc? The Lucky Escape is a contemporary romance / women's fiction book by Laura Jane Williams. We follow the main character who goes on a honeymoon – after being left alone on the altar – with a long lost friend. Things happen and you can guess the rest. The book was a mix of romance , personal growth and travel.
I had fun reading this one but I wish it had a bit more dept. Overall, I enjoyed it and rated it  3/5. 3 seems to be the staple for the whole month.(review)
5)Mirrorland by Carole Johnstone
This is a twisted tale of two sisters, who grew up in the world of imagination with their own stories and legends, all of which happened in Mirrorland. Now that one of them is missing, the other should return to their childhood home and revisit their journey.
I read this one as part of thewritereads blog tour. This was a hard hitting book and I rated it a 3.5/5. You can read my review here. 
6) Ruthless Gods by Emily A Duncan
As you know, I started the Something Dark and Holy series with the first book, Wicked Saints. The first book ended on a cliffhanger and I wanted to get my hands on Ruthless Gods ever since. However, the second book generally received a lukewarm response. Now, with the third book out I finally decided to get on with the trilogy. That's how I ended up reading Ruthless Gods. While, the plot feels a bit repetitive, the theological aspect of the book holds enough intrigue to keep going.
This was a fine one time read for me and I rated it a 3/5. ( Review coming soon).
7) Instructions for Dancing by Nicola Yoon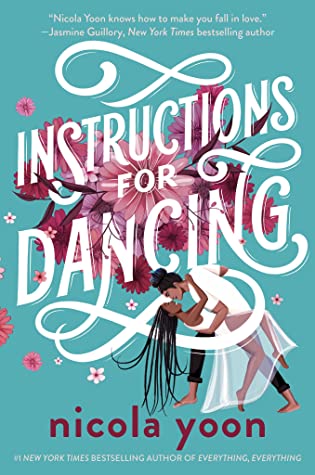 This is my first experience with the author. I am aware that her writing makes one emotional which is why I was hesitant to read any of the previous great books. This one, however, I got to read as part of the TheWriteReads blog tour. Now, I cannot sit out on such an opportunity. Still, the book had me a bit overwhelmed because I was already in a weird place while reading this because, well, real life happened. Instructions for Dancing is a YA contemporary fiction. This is a coming if age book which explores what it means to be in love.
I would admit that affected my review which is why it was a 3/5 for me. You can read my complete review here.
That concludes the monthly wrap up. I am happy with the number of books that I have read as we reached the end of the first half of the year. Yes, right now I am kind of in a slump. Hopefully, it goes away quickly. I am trying to get back on track soon. 
If you're familiar with any of these books let me know in the comments. I would like to read about your perspective or even reviews if available.
Happy Reading Everyone!!