Bookbugworld's Spotlight Thrusday | 10 June 2021
Dear Bookbugs,
If you are a regular reader, you would be aware of my desire to do something other than book reviews. I love book reviews , but it will be fun to mix things up. Which is why I am thinking about doing a weekly spotlight for up and coming books. There isn't a particular criteria for this. Spotlight books might be new releases or books that I have seen around bookish community and wish to read myself.
In other words, it is another good reason to add some books to your TBR pile.
This week I have two books from Cherry Publishing and one from Orbit books all released or being released in June  2021.
Here's a brief intro to these books for your  perusal:
1)Another Life by Nicholas Brown
Another Life is a short novel about second chance romance. The book came out on June 4th, 2021. It is written by Nicholas Brown and published by Cherry Publishing.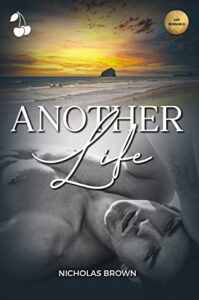 Synopsis :
For the past year, not a day had gone by when Evan hadn't thought about this exact moment, the moment he and Ben would be reunited. It was frozen in his time and memory, much like this cabin by the sea – or so it seemed.

There was the possibility that what was about to happen one weekend in Janus was in fact a very bad idea, that the loving reunion he'd so hoped for, would be dashed by their divided realities.

Reunited by a love and longing that tethers them to one another, Ben and Evan must struggle with their history, in order to accept the present.

Can Evan ask the right questions and get the answers he needs to move forwards?

Or, is their history enough to save them both?"
This one sounds like a perfect summer read!!
2) Company Ink by E Lewis
If you are looking for chic modern day urban romantic triangle for a summer read, look no further because that is exactly what  Cherry Publishing is bringing to you on June 18th, 2021. It is the first book in the Ink series.
Company Ink by E L Lewis is your hot rom com with a romantic triangle that will keep you guessing.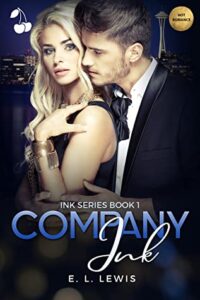 Synopsis :
Cassie thought she had everything settled for life as a single girl in the city. A job
in event management to fund her shoe obsession, a newly signed lease on a
modern, chic Seattle apartment and a string of fun hook ups on the horizon.
Out of the blue, she loses her job, her shoe fund and her rent check in one fell
swoop.

Desperate to find another job, she takes an assistant position at a prestigious law
firm to keep the creditors at bay while she looks for her dream job. But then she
meets her boss. Or is that bosses?

Adrian Cavallero is charming, smooth and confident. He and Cassie have an
instant spark that is sure to ignite office gossip (amongst other things).
Blake Pearson is gorgeous and focused. Not one to stray from his restrained and
measured lifestyle, Cassie's spontaneity and no holds barred approach to life
inspires him to loosen up (a little).

Cassie can't deny the instant attraction she feels for Adrian, but Blake's reserved
nature intrigues her. Will she fan the flames with Adrian, or take it step by step
with Blake?

Is it worth putting everything on the line for love and lust or are other things more
important? "
Interested in this dynamic romance novel?
You can pre-order the book from Amazon already.
3)For the Wolf by Hannah F Witten
I am intrigued about this YA fantasy that came out on June 1st, 2021 with all the rave reviews in the bookish community. Published by Orbit Books, For the Wolf is the first book in the Wilderwood series.
Synopsis :
As the only Second Daughter born in centuries, Red has one purpose-to be sacrificed to the Wolf in the Wood in the hope he'll return the world's captured gods.

Red is almost relieved to go. Plagued by a dangerous power she can't control, at least she knows that in the Wilderwood, she can't hurt those she loves. Again.

But the legends lie. The Wolf is a man, not a monster. Her magic is a calling, not a curse. And if she doesn't learn how to use it, the monsters the gods have become will swallow the Wilderwood-and her world-whole.
(Courtesy : Goodreads)
And that sums up my very first bookish spotlight. 
If you have read any of these books, please let me know in the comments how you felt about it. 
If you wish to add any of these books to that giant TBR list, join the party!!!
Happy Reading everyone!!