Bookbugworld's May TBR | 2021
Dear Bookbugs,
May is here. 2021 seems to be running away. I have found that I am reading more since April. Given the situation around me, reading is my perfect source of escape which doesn't raise my panic or anxiety. I am really grateful to my books for creating that safe space for me. 
Even if I am getting better at reading , I am still planning only five books. The rest I will probably mood read assuming I am on a reading high till the end of the month.
Here we go,
1)Tools of Engagement by Tessa Bailey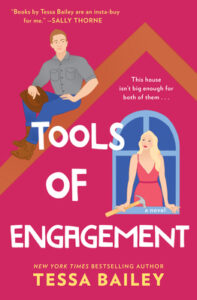 This is the third book in the Hot and Hammered Series. The series follows the characters from this small town where Castle family has the monopoly in the construction business. Bethany the main character in this book , whom we see in the other books from the series as well, Fix Her Up and Love Her or Lose Her , has challenged her brother Stephen. She wants to be in charge of flipping a house all by herself instead of just staging it. But Stephen never takes her seriously and Bethany herself isn't sure if she could actually pull it off. Surprisingly, help comes in the form of Wes Daniels whom she actually loathes because of his flirty innuendos and their occasional verbal sparring. Wes agrees to be her foremen. Basically, this is a hate to love romance. As always, Tessa Bailey books are hot and steamy but also includes layered characters that are easily relatable. I have enjoyed the previous ones and I am already into this one as well, already a few pages in.
2) Float Plan by Trish Doller
Anna was supposed to find her happily ever after with her fiancé Ben. But Ben had other plans so to speak. She is drowned in her grief when she gets a reminder about a sailing trip that they had planned. Anna decides to go the trip but she knows she cannot do this alone. She ends up hiring Keane – a professional sailor who has his own struggle. The book is about the beautiful relationship and friendship between these two people who are broken and yet want to start a new journey.
3) Blue Shadow Prophecy by Anca Antoci
This is the second book in the Chimera trilogy. I have read Forget Me Not which is the first book in this trilogy where we are introduced to the main character Rae and her foray to this supernatural world called Chimera. The first book ended at a turning point and it has left me curious to explore this world and find out more about Rae. I am really looking forward to reading this fantasy novel.
4)The Borrow a Bookshop Holiday by Kiley Dunbar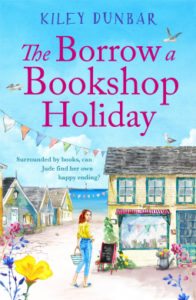 This is a NetGalley e-Arc that I requested just because of the title. That is such a cool concept. We follow Jude Crawley who has found a safe and comfortable cocoon as a care taker of her grandmother at a very young age.  Now nearing thirty, Jude cannot shake the feeling that there is more to life than her bubble. With her recent breakup Jude desperately wants some change in her life when her request for the bookshop is approved. The Bookshop in Devon, along with the apartment can be borrowed for a fortnight and then passed on to the next applicant. Jude finds out that her fortnight has another occupant, Elliot. In order to have a peaceful holiday, they must work together but as you expect things happen and Jude expects something more out of this arrangement. 
This sounds like a perfect bookstore background hate to love romances. That is all the things I love in one neat package. 
5)Six of Crows by Leigh Bardugo
So, I read Shadow and Bone and binge watched the series. And then there are these amazing characters that I didn't know existed. Now, I want to read about Kaz, Jasper and Inej. I can't wait anymore and that is why Six of Crows is in my TBR list. As far as I know, this is about a group of misfits who must band together for a grand heist that no one else can pull off. Those are always fun.
So that's my little monthly TBR list. Hope you enjoyed it. Let me know thoughts if you have read any of these books or if you wish to read them. If so, why?
Happy Reading everyone!!!