A Different Time | By Michael K Hill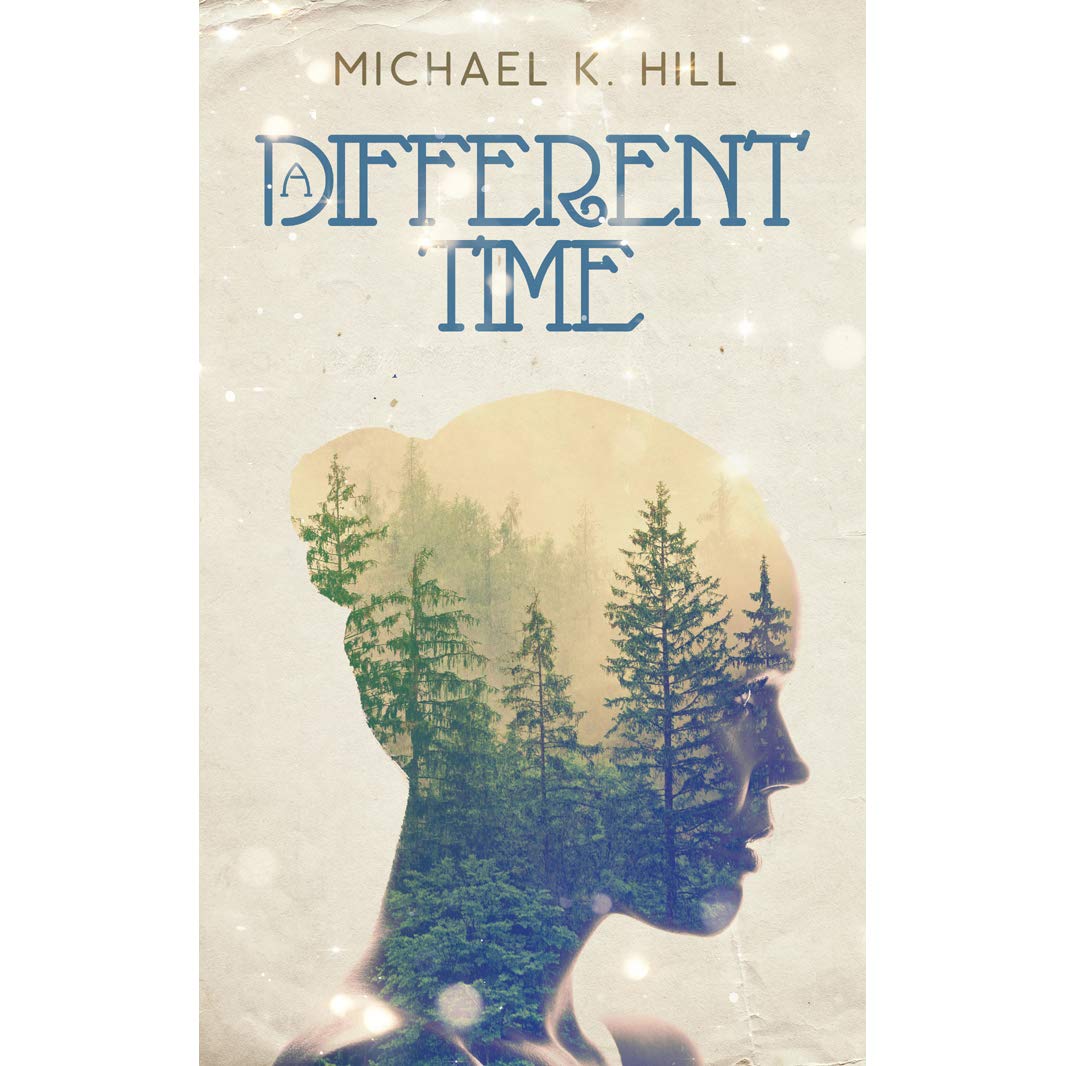 Before we begin, thank you #TheWriteReads for introducing me to yet another good book with the #UltimateBlogTour. Thank you Michael K Hill for providing us a copy of A Different Time in exchange for an honest review.
Synopsis
Keith Nolan falls in love with a remarkable young woman from the past, talking to him on a home video she recorded in 1989. To keep their conversation going, he must find more of her tapes—while forces work against them both, and time is running out.
My thoughts
Narrative and Plot
In the initial chapters, it takes some time to get used to the writing. A few chapters in, and you're so immersed in the story, you don't even think about the style of the narrative which shifts between Keith and Lindsey.
Time Travel has always been an enigmatic premise. Particularly, when it involves a love story. It draws you in and it feels magical than a fantasy. Atleast, it does for me. When your story has a strong and unique plot like this, it flows like a river. You keep turning the pages for more and that is certainly the sign of an entertaining book.
Characters and Conflict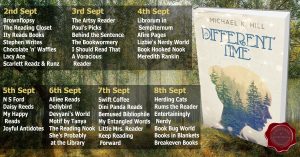 There aren't too many characters in the book. The majority of the book concentrates on Keith and Lindsey. However, you can see other wholesome characters too given their limited time. Aric in particular stood out with his loyalty and friendship. Coming back to Keith and Lindsey – two wandering souls find each other from a different time. That sums up the book. But there is more to these two.
You can't really analyse a character or their actions, when your story is set up on a premise of something ethereal. The actions of these two might not seem logical at times to other people but all is fair in love and war.
As I mentioned before, a surreal premise needs a strong conflict. And what conflict can be better than two people in love trying to get around the barrier of time. It's heart warming and some kind of a paradox in the end. A fitting finish to a poetic love story.
The only thing about the book is, the main characters are flawless as a couple. You may think, "you can believe time travel but not a flawless couple"? . Yes, the latter is hard to believe. There must have been at least one flaw in their relationship to make it realistic. But Keith and Lindsey are almost a fairy tale. Not that it takes away the beauty of the story. It only makes the book more outlandish.
Conclusion
A Different Time is a great read for any romance lover. Particularly, if you're into the the whole time travel trope, then this is for you. The book is engaging and entertaining in it's own way if you are on board with the premise.
______________________________