Bookbugworld's October Wrap Up | 2021
Dear Bookbugs,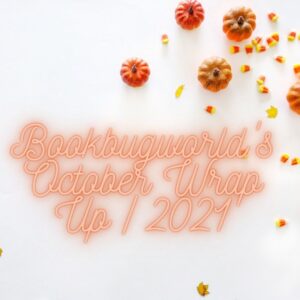 After a few dull months of reading since July, I picked up pace by the last week of October. That being said, it is not much, but still let's take a quick look at the books I read in the month of October.
1)For the Wolf by Hannah Whitten
This was a much hyped book and I went in with a lot of expectations. I wasn't wowed by this but it was pretty much an engaging YA fantasy. To me it was like a Beauty and the Beast meets Red Riding hood kind of retelling and there was a lot that I enjoyed. However, it doesn't steer away from what we usually see in these kind of fantasy reads. Overall, I enjoyed the book and rated it a 3.5/5. A review of the book will be available in my blog soon.
2)The Book Of Uriel by Elysse Hoffman
I read this historical fiction, set in the World War 2 backdrop, as part of TheWriteReads blog tour. It did pull me in with an impossible yet compelling storyline. There was a lot to unpack in this mystical novel. There was a little bit issue of uneven pacing in the middle. Other than that, I really had a great time reading this book and rated it a 4/5. You can read my non-spoiler review of the book here. 
3)Gods and Monsters by Shelby Mahurin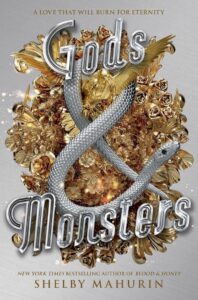 I have been following the Serpent and Dove series since the first book. I truly enjoyed the first one. However, the second one, Blood and Honey was a hit and miss. Despite that, it ended up in  a cliff hanger and I have been waiting to read the next book. And it was worth the wait. Gods and Monsters comes a full circle with the characters evolving and becoming who they are meant to be, over the course of events that they went through. This was a book of pay offs and I am quite happy with the way it ended. I enjoyed it a lot and rated it a 4.5/5. A review of the book will be available in my blog soon. 
4) Girl Gone Viral by Alisha Rai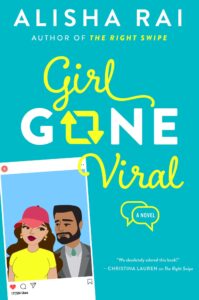 Girl Gone Viral is the second book in the Modern Love series. I basically started the series because I saw a lot of good reviews for this book and really wanted to read it particularly because one of the main characters has an Indian origin. I was apprehensive about the first book, The Right Swipe but ended up loving it. However, this book started as quite a promising read but I wasn't exactly happy with the way it ended. There was a lot of set up and very less pay offs in my opinion. It was fun to read but I won't be going back for more. I ended up rating it a 3/5. A review of the book will be available in my blog soon. 
5) Reborn Yesterday by Tessa Bailey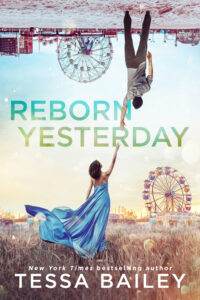 Technically, I finished this one in the first week of November but I am including it here as it was part of my October TBR. I really wanted to love this book because it was highly recommended by a booktube channel that I regularly frequent. It has been quite sometime since I read a vampire romance. So I went into this with the hopes of a fresh take on this tried and tested love story. Unfortunately it didn't show a lot of innovation and promise. Was it fun  and steamy to read? Quite yes. However,  there wasn't particularly anything new than what we are already familiar with the whole vampire human love story. It was a one time read for me and I rated it a 3.5/5. A review of the book will be coming up in my blog soon. 
There it is. Those are all the books I read in October. Five books is my monthly average and I wasn't quite hitting the mark for a while now. Which is why I am happy that I am finally getting there. Hoepfully I continue with my reading pace next month as well or maybe even accelerate a little bit. 
Please let me know if you have read any of these books. If so, what are your thoughts and opinions. I would love to read them.
Happy reading everyone!!