Bookbugworld's March Wrap Up | 2021
Dear Bookbugs,
It is the middle of April, but I have been busy during the first week of April to come up with a wrap up. But here I am. I didn't read too much or too less in March. I completed four books. And even started the fifth one but it got pushed to mid- April to finish. So, you can say I kept my average of five books but sadly none of them were 5 stars. Come to think of it, I haven't had too many five star rating in 2021. Maybe I am being picky with my ratings now.
Anyway here are the books that I read in March and my brief thoughts on them.
1) The Dog Share  by Fiona Gibson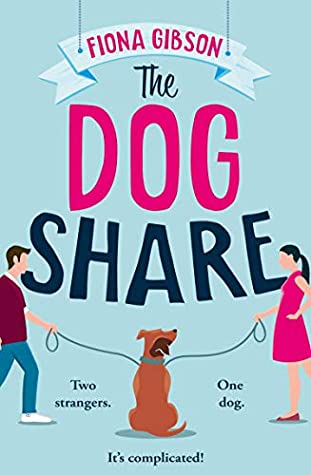 The Dog Share by Fiona Gibson is a light hearted second chance romance. I read a NetGalley e-Arc and it was a breezy read. We follow the main characters Suzie who accidentally stumbles upon this dog Scout in the picturesque island of Sgadansay. It has the charm of a beach island, friendly people and easy romance. I enjoyed it and rated it a 3.5/5.
2) Cinderella is Dead by Kalynn Bayron
 Set in a world, two hundred years after Cinderella's death, the YA fantasy draws an analogy to the toxic culture that came into place in this kingdom after misinterpreting the fairy tale. This one hits home in more than one way despite being a fantasy. If you like fiction that is all about female empowerment, do not miss this one. I enjoyed reading this version of Cinderella story and rated it a 4/5.
3) Until it Fades by K A Tucker
My quest for books by the author after finishing the Simple Wild series, led me to Until it Fades. This is another fairy tale-ish book where the heroine's life changes from rags to riches after she rescues her prince charming – a star ice hockey player in this case. I acknowledge that a large part of the book felt dated because it is an old one. However I appreciate the growth of the writer that can be witnessed from this to the Simple Wild series. This was strictly a one time read for me and I rated it a 3/5.
4) The Wrong Family by Tarryn Fischer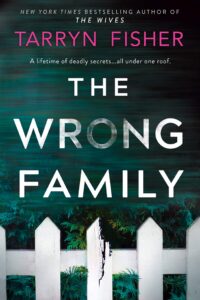 The last book I finished in March was The Wrong Family by Tarryn Fischer. I have read The Wives by the same author but didn't like the whole unreliable narrator concept used there. Now, after finishing this book I wonder if it is the author's style to rely on the unpredictability of the characters. It keeps us on the edge and this one is no different. A gripping suburban psychological thriller. Juno wants to live the last of her days in peace. But things don't go her way when she moves in with the Crouches. What follows is the unravelling of both Juno and Winnie – the lady of the Crouch family. I must say this was a solid thriller and I would recommend it to the niche audience who won't shy away from the suburban psychological thriller genre. I liked it and rated it a 3.5/5.
Again I decided to omit Forget Me Not by Anca Antoci from this list as I finished it only last week even though I started it by the last week of March. 
So, that's my monthly wrap up for this March. Hope you enjoyed reading about the books. If you have read or heard about any of these books, let me know your thoughts in the comments. Let's talk books!!
Happy reading everyone!!