WWW Wednesday | 29 July 2020
Dear Bookbugs,
I am back with another WWW Wednesday post. Lately, I didn't have much luck with reading but I think I am finally breaking that cycle of "not reading enough." Hopefully that stays longer.
About the WWW Wednesday meme,
It was hosted by MizV at A Daily Rhythm. It is now revived by Taking a World of Words.
This is a simple  meme where you have to answer the three W's of a reader's life.
What are you currently reading?
What did you recently finish reading?
What do you think you'll read next?
And then link the host's blog to your post and if possible leave a comment in theirs.
Here's a quick update on what I am reading this Wednesday.
1)What are you currently reading?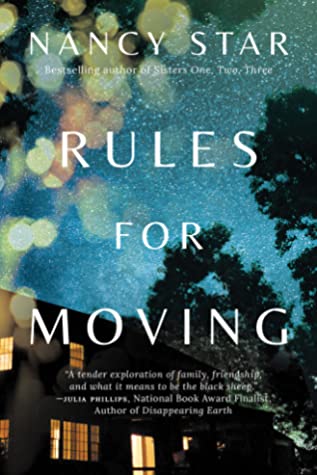 I am about to finish the Rules for Moving by Nancy Star. This book is special to me because it is the first ever book , I was invited by a publisher on NetGalley to read. Naturally,I took a long time to get to it. The book already came out in May 2020. This is a contemporary women's fiction. It is light in tone but the book deals with grieving and mental health. I am glad I got to read this one.
Lane Meckler is sort of an "agony aunt" for an online magazine. But she has enough problems to deal with in her real life. The Meckler family has always moved from house to house since Lane's childhood. So, Lane's mother Sylvie has this set of rules for moving. With each rule, Lane recalls the events of her childhood and how it influenced her to be the person that she is today. And how it affects her son as well. 
I am a person who moved a lot because of my father's job. I am working in a job myself that requires moving although I want to stay put. In that regards, this book hits home for me. It is emotional and I am really hoping the ending pays off for all that journey. Fingers crossed.
2) What did you recently finish reading?
Yesterday, I finished reading A Taste of Sage by Yaffa S Santos. This is a book that I picked up on a whim this Monday. And just like that, I finished it by Tuesday night. I always thought that happens to other people, not me. Not that I fell in love with the book, but the writing was definitely compelling. And they have a recipe for every dish mentioned in the story. How cool is that?
In this book, we follow the life of two chefs Illuminada aka Lumi and Julien. Lumi is a Dominican chef. She runs one of those eating places that might not have the stars but great vibes. When her restaurant fails, Lumi is forced to take the job at a traditional French restaurant run by Julien Dax who is a Methodist. There is clash of ideas and cuisines. It has all kinds of flavor. But the chemistry between the main characters felt a bit abrupt to me. The first half of the book is too slow and the second half is too fast. I say, give it a go, if you're a foodie. It is a 3/5 for me.
3) What do you think you'll read next?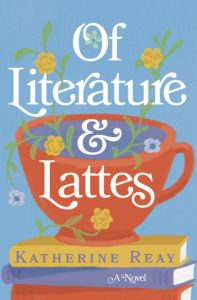 Given that I am on a contemporary women's fiction high, I am thinking about reading Of Literature and Lattes by Katherine Reay. This is a follow up book to The Printed Letter Bookshop which I read and loved. I didn't know it had a follow up book coming. And by the time I found out on NetGalley, the book was already out. I requested it anyway and they generously accepted it. 
The Printed Letter Bookshop is one of the best bookstore themed books. It was very positive and inspiring. I remembering feeling just happy after finishing the book. So, this is after all, literature and latte. I drink tea mostly, but I do love my share of coffee. Maybe, I will read it along with a strong cup of Indian Bru (chicory and Robusta bean mix ) coffee.  
What do you think about these books? Have you read any of them? If so, leave your thoughts in the comments. Let me know if you wish to read any of these soon, as well. 
---
Disclosure : This post uses affiliate links. This is not a paid promotion but if you click on the link and purchase something Bookbugworld will earn a small commission.