Book Review | The Dog Share | By Fiona Gibson
NetGalley E-arc | Contemporary Fiction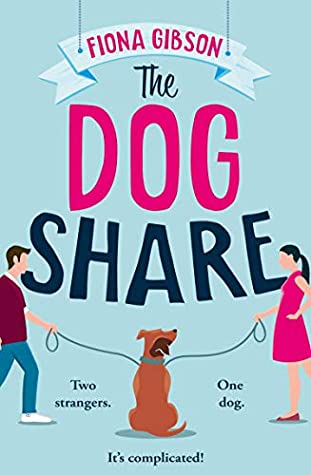 Suzy Medley is having a bad day… … when a shabby terrier turns up at her door. Just like Suzy, Scout has been abandoned, although only Suzy has been left with a financial mess and a business in tatters thanks to her ex. Suzy takes Scout in and her chaotic world changes in unexpected ways: strangers have never been more welcoming and her teenage kids can't wait to come home to visit. Then a chance…
,
My thoughts
Narrative and Plot
The Dog Share is a heart warming and simple story that talks about letting go and embracing whatever life throws at you. Even though the story is focused mainly on Suzy, the narrative shifts between the two main characters Suzy and Ricky.
It is a slow paced and relaxing read with a bit of humor here and there. There's is nothing much of a huge conflict, except for a difficult phase in two people's lives. And how they navigate it by finding companionship. If you can appreciate the beauty of simplicity, this one is for you.
Characters and Conflicts
Suzy and Ricky are easily likeable characters. Suzy with her wit and charm and Ricky with his own awkwardness make up for a happy and entertaining story. Scout makes an adorable entry and naturally, is loved by all. His friendship with Arthur makes you long for a dog friend of your own, if you don't have one already that is.
All these characters feel isolated and lonely on their own and it is Scout who brings them together. Suzy's friendship with Cara isn't any different. The point is , you have quite a few well rounded characters who are connected by Scout. Apart from that, it is mainly Suzy's story and how she finds something that she cares about.
The only thing is a lot of time was spent on Ricky's relationship with his girlfriend. On the other hand, the distillery and how things ended up there was only a passive part of the story. That would have made up for a much interesting story.
Conclusion
Overall, The Dog Share is a cozy one time read set up in this beautiful island of Sgadansay with its picturesque beaches, streets and colorful characters. If you're in for a slow burn second chance story for people in their forties, give this one a try.
---
Disclosure :  1) I received an e-ARC of the book from NetGalley in exchange for an honest review.