Book Review | Crooked Kingdom | By Leigh Bardugo
YA Fantasy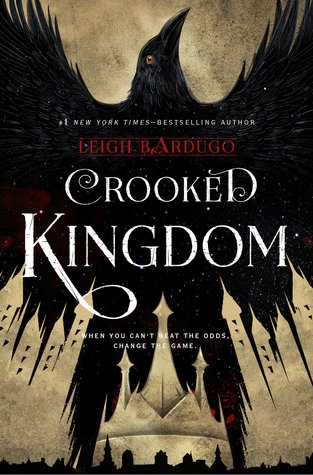 Welcome to the world of the Grisha. Kaz Brekker and his crew of deadly outcasts have just pulled off a heist so daring even they didn't think they'd survive. But instead of divvying up a fat reward, they're right back to fighting for their lives. Double-crossed and badly weakened, the crew is low on resources, allies, and hope. As powerful forces from around the world descend on Ketterdam to root out the secrets of the…
My thoughts 
I am ditching the usual review format because I cannot comment on this book objectively anymore. Ever since I finished reading Six of Crows, I couldn't wait to start Crooked Kingdom. This time I knew exactly what I was getting into and surely enough, the book didn't disappoint.
So, it got me thinking. What is so fascinating about the Six of Crows duology that has my interest from the beginning till the end? Of course, the story checks all the critical plot points that must be part of a heist novel. You have an adrenaline raising adventure, a grand plan and right when it gets executed, something comes up and raises the stakes.
When one plan fails , you make another and the story follows this code diligently. Yet , that is not the thing that makes it outstanding. The crows aren't the chosen ones. Most fantasies revolve around the idea of someone with special abilities, someone who is meant to be
Even Alina Starkov was a chosen one. But Kaz, Inej, Jesper, Wylan , Nina and Matthias weren't in it by choice. They were the canal rats who learned to survive the hard way.
They were flawed and yet didn't lose sight of what they can be. This is the idea that connects the reader to these ruffians of Ketterdam. In a way, it is one of the few stories that focuses on the forgotten people when the important guys play whatever politics they want.
And why would a story about the common people interest everyone? Isn't the point to fiction to read about special ones – the unique chosen ones with magical powers? Maybe, the idea has an appeal and I have enjoyed many stories about them. But, once in a while it is fascinating see someone broken and common as the clever and charming hero and heroine . And when you stumble upon a crew of them, it is hard not to cheer for them.
---