July Reading Wrap Up | 2020
Dear Bookbugs,
In the beginning of July, I decided to go without a planned reading calendar , except for the blog tour books. And it went good as I read more than my monthly average of five books. I was having a low point reading, by the end of June but now it has picked up pace again. So, here is a look at all the books I read in July 2020.
1) Beach Read by Emily Henry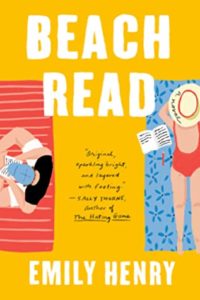 Beach Read is a much hyped book. It follows two writers – January and Augustus – who are going through a writer's block. January is a romance writer and Gus is a literary  fiction writer who writes about serious and dark themes. In order to get over their writer's block, they decide to switch genres. First thing I want to say is, don't judge this book by its cover. It is deep and very perceptive. The theme is mostly about getting over loss and grief. I enjoyed the book, despite it being not so feel good. You can read a detailed non-spoiler review of the book here.
2)Faith and the Beloved by Kochery C Shibu 
Faith and the Beloved by Kochery C Shibu is a gripping crime thriller. I read a finished copy of the book but there were a few typos which was a main turn off for me. Naithy Cherokil a powerful business woman is in coma. Her daughter Alice is on the run and her husband Tony D  Souza is killed. Prem Rollands is a kalaripayattu martial art expert on the run after he avenged his borther's death. The book follows the life of Naithy, Alice, Prem , Tony and how they came to be in these situations. This is a very violent and graphic novel with a significant amount of rape in the story. Be trigger warned, before you get into it. This was a one time read for me. You can read a non-spoiler review here. 
3) The Ship of Shadows by Maria Kuzniar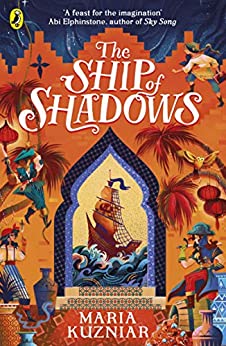 I am so happy that I joined #TheWriteReads blog tour for The Ship of Shadows. A middle grade fantasy about an all female pirate ship on adventure, I am sold. We follow Aleja who loves books and adventures. She wants to go on voyages and find her own adventures. But she loves her family as well. Everyone tells Aleja that girls are not allowed adventures. And then one day she finds the Ship of Shadows which is no ordinary ship and neither is her adventure. This is my favorite book of the month. You can read a non-spoiler review of the book here.
4) The Deck of Omens by Christine Lynn Herman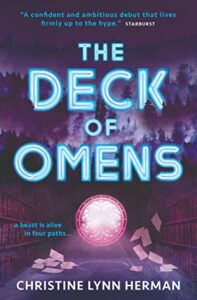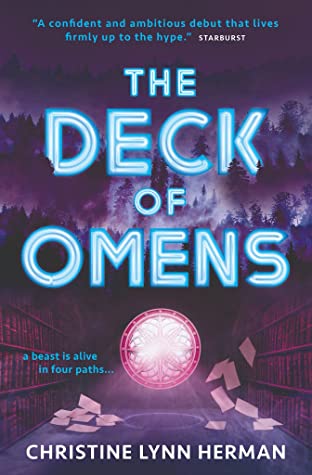 The Deck of Omens is the second book in the duology The Devouring Gray. The whole series takes place in this small town called Four Paths. Four Paths is no ordinary town. There is a beast which is now lose on the Gray. The founding families or at least the kids from these founding families should come together with their powers to save the town. Even though a fantasy, The Deck of Omens is more of a contemporary fantasy. It focuses a lot on the characters, their struggles and dynamics. I enjoyed the series. A non-spoiler review of the book will be coming soon.
5) Take a Hint, Dani Brown by Talia Hibbert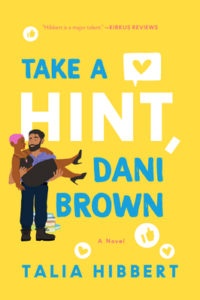 Well, you all know this one. The second book in the Brown sisters series. Take a Hint Dani Brown is a romantic comedy with a fake dating trope and friends to lovers trope combined. The book is as good as it sounds. Honestly, I am in awe of Talia Hibbert's writing and I am not talking about the steamy parts. Dani Brown is so vibrant and relatable. She is a PhD student and a teacher. When a workplace fire drill video goes viral, Dani and the security guard Zafir are trending. They both decide to fake date in order to raise funds for a charity that Zafir is working on. What follows is a charming love story. Needless to say, I loved the book and will be posting my review soon.
6) A Taste of Sage by Yaffa S Santos 
Lumi Santana is an up and coming chef who starts her own olace at Upper Manhattan where she experiments with her Dominican cuisine every single day. When her business fails, Lumi has to work as a sous chef at a traditional French restaurant run by Julian Dax who is known for being difficult. Julian Dax goes by the book but Lumi loves experimenting. It is their clash at kitchens and then a sizzling romance ensues. Even though I enjoyed the banter and the food references in the book, the chemistry between the main characters felt a bit forced. This was a one time read for me. I will be posting my detailed review soon.
7) Rules for Moving by Nancy Star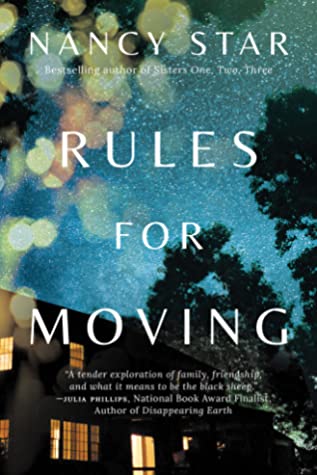 Rules for Moving is a contemporary fiction novel which, for the first time ever, I was invited by a publisher to read on NetGalley. 
We follow Lane Meckler, who is an advise columnist in a magazine. But Lane does not have all the answers in real life. And she has been through a lot. Lane had been moving around a lot in her childhood. However, on the surface her family acted as if everything was normal and went on. When Lane's husband dies in an accident and her son stops talking to everyone except her, she decides to move following her mother's rules for moving. But Lane realises that she cannot make things work for Henry if she avoided the truth like her own family. This follows with a self searching journey in which she finds a lot about herself, her family and her son Henry.
I enjoyed this book a lot. You can read my non-spoiler review here.
8) Love and Gelato by Jenna Evans Welch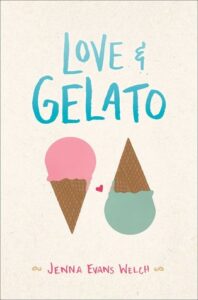 Lina had just lost her mother when she finds out that she has a father in Italy, whom she had never heard of. Her grandmother ships her to Tuscany to spend time with her dad and get to know him. But Lina wants to know her mother's side. She has so many questions that she want answered. So, when she gets a journal from her mother that she kept during her time in Italy, Lina takes a journey to the past and finds some heart breaking secrets. 
This book came out in 2016, and reading it now feels a bit dated. I liked the whole romance, relationships and Gelato in the book but it was a one time read for me. I will be posting a detailed review soon.
So there we go, that is a quick wrap up of all my July reads. I hope I can maintain the reading high throughout August. 
Let me know in the comments if you have read or enjoyed any of these books. Or if you wish to read these books as well.
Happy reading everyone!!!
Disclosure : This website uses affiliate links. This is not a paid promotion but Bookbugworld will earn a small commission if you click on the link for purchase.
---
Get your books here :