The Sunday Post | 29 January 2023
Dear Bookbugs,
This is my first Sunday Post in 2023. I kind of missed the Posts after October. I just couldn't keep up is all I could say. Anyway, this is a new year and we are turning over a new leaf. 
The Sunday Post is a book meme hosted by Kimberley @CaffeinatedReviewer. It is a roundup of all things bookish or otherwise that you wish to share with your fellow readers.
Since this is January, I am hoping to do a lot of different things which include joining a book club. I cannot say anything concrete, but I might be part of a club soon. I will update you if things fall into place. Another change in terms of reading is including different genres and moving out of my comfort zone. I have already finished a science fiction book. So, I think I am making progress on that front. I would love to travel somewhere other than my hometown. I have done nothing like that since the pandemic. So, that's on the to-do list as well. I guess most of these are generic wishes. As long as things are normal, I am not complaining.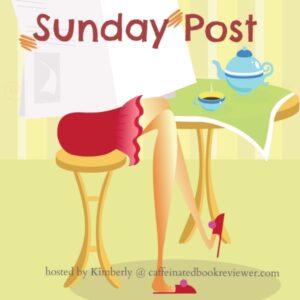 Here is me giving you a quick update on the previous week and things to look forward to in the coming week:
Previous Week Book Reviews
Upcoming Reviews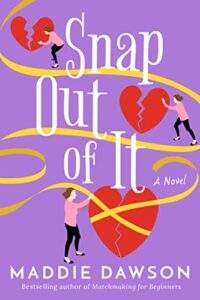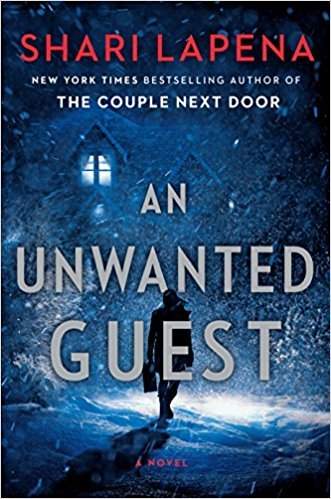 Review of the Week
Review of the Week is the section where I feature a review from a fellow book blogger that has caught my eye. Today I have a review by A Literary Escape for the book How The Penguins Saved Veronica by Hazel Prior. I love reading books about senior citizens. Even my current read is one such featuring a main character who is sixty years old. Often books tend to sideline the senior characters in supporting roles or even as mere observers of the young character's life. It is however nice to see them making mistakes and learning from them. Veronica in this book is eighty-five years old. 
Celeste's review is honest and tells us clearly what to expect from this book. 
Series of the Week
I finally finished watching Wednesday last week. I get the hype around it. I have no woes, but for me it was a fun onetime watch. 
Currently Reading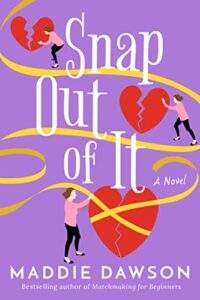 Snap Out Of It is a contemporary women's fiction featuring a sixty-year-old protagonist who works as a performance artist called The Heartbreak Bunny. The HeartBreak Bunny basically hops around removing the things that remind people of their exes. However, as the story goes, Billie, the Heartbreak Bunny finds out that love isn't always a terrible thing. I am almost up to the halfway mark and so far the book is fun and enjoyable. Will update my review once I finish it.
With that, we have reached the end of another Sunday Post. Hope you enjoyed this week's updates. Let me know your thoughts in the comments section.
Happy Reading Everyone!!
---