Bookbugworld's June TBR | 2022
Dear Bookbugs,
Today I am going to share my June reading plans with all of you. June is the monsoon where I live. Normally, I prefer reading fantasies on rainy days. However, this year I find myself planning to read a bunch of contemporary romance and some other books in the mix. Mostly because I am otherwise occupied with life and want to keep up with my reading challenge. So I am deliberately choosing books that I have been meaning to read for the last few months. I know this is doable because these books are quick to finish for me. Or, so I think and I might not get to them at all. I will let you know how it turned out next month.
For now, let's just look at the books. 
1)Book Lovers by Emily Henry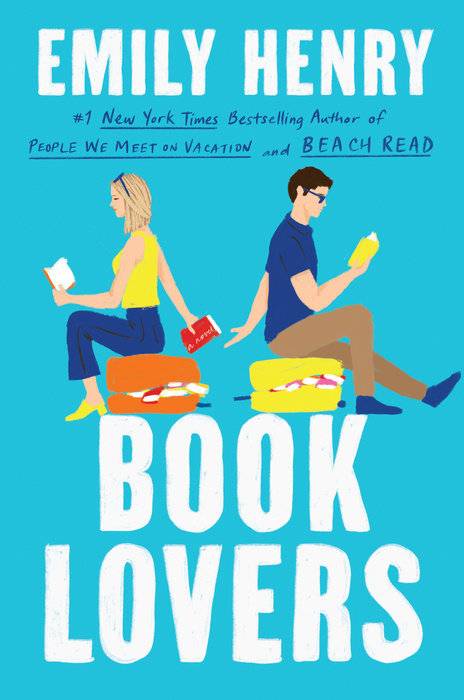 The entire bookish community has been singing the praises of yet another Emily Henry book. I have read her previous ones and I know the hype is worth it. So this one has been on my radar for some time now. We follow Nora who is a literary agent who accompanies her sister on a vacation in Sunshine Falls, North Carolina. There she keeps bumping into an editor and, well, the story goes on from there. 
I am really excited to read this book and experience another Emily Henry rom-com.
2) The Paris Apartment by Lucy Foley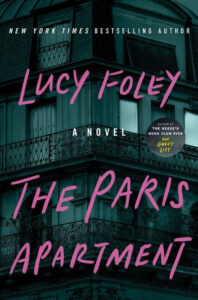 I have read The Guest List and the Hunting Party. I am not exactly a great fan of the plot in both cases, but I enjoyed the atmospheric crime thriller vibe in both stories. This one doesn't sound like a closed circle mystery, but who knows? Maybe it is an "Only Murders in the Building" kind of situation. Basically, the plot revolves around the main character Jess who goes to Paris to live with her half-brother, Ben. Only when she reaches there, her brother is missing. And the apartment is way more than what he could afford. Now, Jess digs deeper into the kind of life that her brother is leading.
I would say that I am cautiously optimistic about this one. I am into the concept because of the above-mentioned series.
3)The Wedding Crasher by Mia Sosa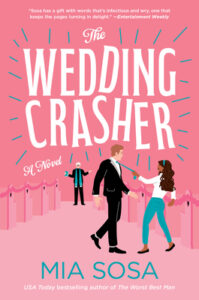 This is one of the most anticipated reads of 2022 for me. I have read The Worst Best Man in 2020 and loved it. So this one comes with high expectations. I have already started reading this one. So far, so good. We follow the main characters Solange and Dean. Solange is helping her family in a wedding when she overhears the bride. She tries to keep herself away but couldn't help interfering and stopping the wedding. That is the premise where the story begins. Now, Dean needs her help to be his fake girlfriend for his job. That is how we are going to get a fake dating trope once again. As outlandish as the idea sounds, I love those kinds of stories. 
4) Hook, Line and Sinker by Tessa Bailey
I read It Happened One Summer last month and couldn't wait to get to this one. Hook, Line and Sinker follows the youngest Bellinger sister, Hannah. In the previous book, Fox and Hannah had established a friendship and we get to see them explore that side of the story. Which means it will yet another rom-com favorite trope, Friends to Lovers. Hannah has a crush on someone and Fox is trying to help her "land the man". However, in doing so, they seem to be falling for each other. 
It Happened One Summer was a feel good rom-com just to escape reality and I hope to find the same feel-good factor from this one as well.
5) One Night Only by Catherine Walsh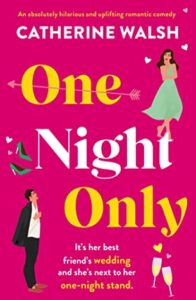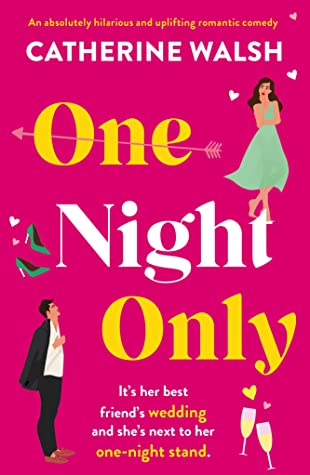 I am sure you've seen this book before in my TBR. However, I never got around reading this, despite this being a NetGalley e-Arc. So here I am finally trying to clear my backlog in terms of NetGalley. We follow the main character Sarah, who had a one-night stand just before attending her best friend's wedding in Ireland as the Maid of Honor. Only at the wedding she realises that her strictly "one night only" man Declan Murphy, was at the same wedding as the best man to the groom. 
It was the premise that made me request for the book. I can't wait to find out how they navigate this awkward situation and get on the path to a happy ending.
7) Persuasion by Jane Austen
I won't embarrass myself by talking about what this book is all about. This is the only Jane Austen novel that I haven't read yet. Naturally, when I set one of my reading goals as "read at least one classic novel" for the year, I had this one in mind.
I have the Folio Society illustrated section which is the way one should read a Jane Austen novel! Not that I had a collector's edition for the other novels of her. I read the library version as a student. And here I am, about to complete the cycle.
So, those are the books that I've picked for June. Hopefully, I will get through them all. Fingers crossed.
Let me know in the comments, if you have read any of these books. I would love to know about your experiences.
Happy Reading Everyone!!
---