TheWriteReads Ultimate Blog Tour Spotlight | Man Down | By James Goodhand
Dear Bookbugs,
In today's spotlight we have the YA thriller "Man Down" by James Goodhand.
This spotlight is a part of TheWriteReads  Ultimate blog tour in association with Penguin.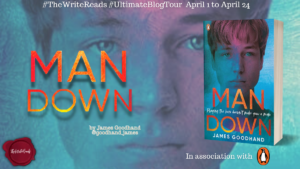 Here's the synopsis of the book :
Will Parks needs to man up.

A man stands. A man fights. A man bleeds.

These are the first lessons you learn in a town where girls are objects, words are weak and fists do the talking.

Will's more at home in the classroom than the gym, and the most important woman in his life is his gran. So how can a boy who's always backed away from a fight become the hero who saves the day?

Because a disaster is coming. One that Will can prevent. But only if he learns the most important lesson of all: sometimes to step up, you have to man down. 

A searingly powerful exploration of toxic masculinity, perfect for fans of Juno Dawson or They Both Die at the End.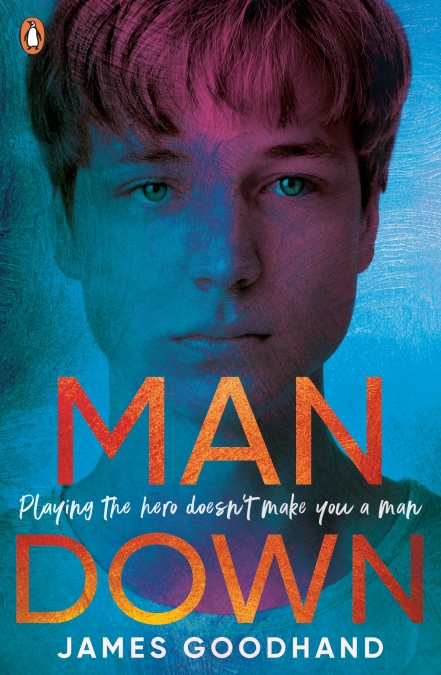 About the Author
James lives in Surrey with his wife and newborn son.
He took up writing three years ago. A mechanic by day, much of his work has been written at an oil stained workbench whilst ignoring a queue of broken cars in need of his attention.
James is also a keen musician, regularly gigging as a rhythm & blues pianist.
​
James' debut YA novel, Last Lesson, tackling teen mental illness and toxic masculinity, was published in spring 2020 by Penguin Random House Children's.
I have my eyes on this book already and the description alone got me interested. Needless to say, I will be including this one in my TBR and review it soon. 
If you are interested in a YA thriller with social commentary, go for it as well.
Happy Reading Everyone!!!
---