A Dream Come True | By Jeryn Alise Turner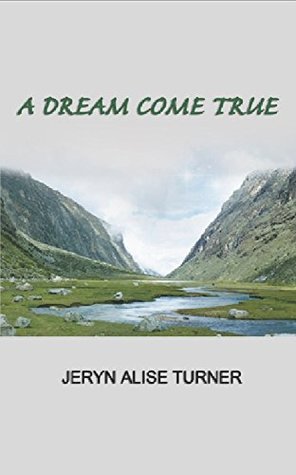 About the Author
Simply knowing that such people exist is an inspiration. Jeryn Alise Turner is one such author who wrote the book A Dream Come True. She is the Senior VP for a global financial institution. Along with that she caters to her creative side by writing as well as her blogs. She was named as the winner of " Fifty Great Writers You Should be Reading" Book Awards in 2018. The author herself says that she has chameleon consciousness which is the ability to operate in various environments, connect with different people effortlessly while remaining spiritually grounded.
At this point I would like to thank @Booktasters who introduced me to the author and her work. I received this book in exchange for an honest review. It has been a while and they've been really patient about it. So, thank you for that.
Synopsis
When a mother and daughter take a trip together to the spiritual city of Peru, something extraordinary happens. In the Sacred Valley, they experience an open conversation which deepens their bonds as they exchange their thoughts and experiences on the important things in the journey of life.
My thoughts
Narrative and plot
I don't read a lot of non-fiction books but narratives like this are definitely meant to bring people like me into reading this genre. This is a loosely outlined fiction with non-fiction content for the most part. The meta narrative is the perfect tool to convey this idea of empowerment in life.
Concept and Philosophy
This book has the perfect title as this is one conversation every daughter and mother would dream to happen between them. Personally I am very close to my mother. Growing up, it took us some time to get to the point where my mother understands that I am an adult who can take care of herself and shares her worries. On that level, I connect to this story. Even then our conversations are never this open.
This book covers various aspects in the journey of life. It talks about how we should accept ourselves and be able to forgive and love ourselves. The way these characters interact and reflect upon each issues are very relatable. There is a lot to take in. It talks about relationships, dreams and goals and the discipline required to be your best self.
Normally I don't read a lot of non-fiction books. I guess that is why it took some time for me to finish this. I understand that the narrative demanded a continuous session of questions and answers. At times it felt a bit preachy, but given enough time you are open to the ideas mentioned and even take time to reflect upon yourself.
The book talks about the things that we wish we knew when we were younger. However, in my humble opinion, unless we figure it out for ourselves by experiencing life itself and make our own mistakes, we won't be able to understand these ideas to the fullest.
Conclusion
Overall I enjoyed reading the book. It affected me in a positive way. If you are a fan of self-empowering motivational books, you should definitely go for this one. Even if you are not into non-fiction books, this might be the perfect way to get into the genre. With a fictional outline, the book explores the beautiful journey of a mother and daughter who are also strong individuals.
Get your Book here :