Well Played | By Jen Deluca
Book Review | Contemporary Romance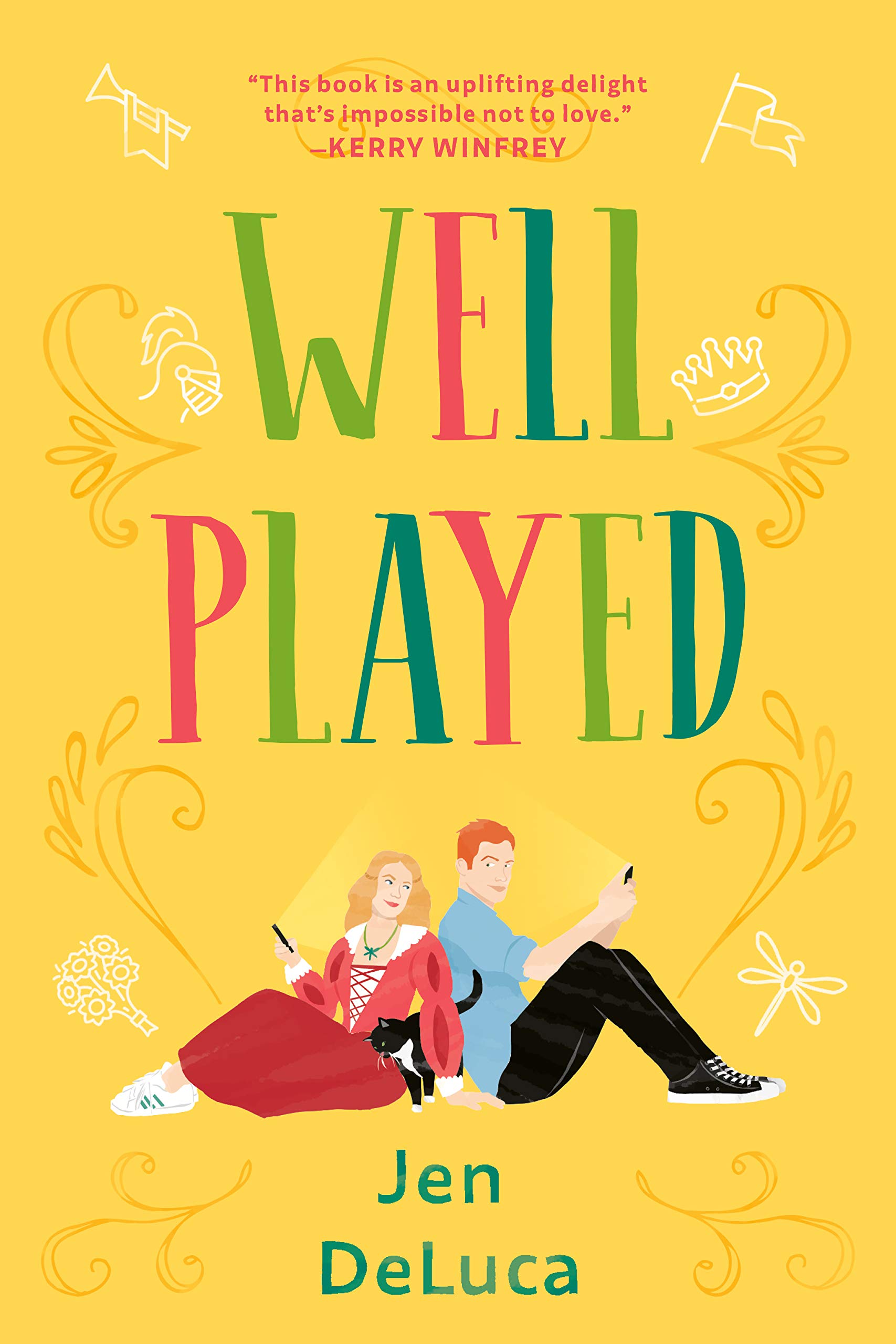 Stacey is jolted when her friends Simon and Emily get engaged. She knew she was putting her life on hold when she stayed in Willow Creek to care for her sick mother, but it's been years now, and even though Stacey loves spending her summers pouring drinks and flirting with patrons at the local Renaissance Faire, she wants more out of life. Stacey vows to have her life figured out by the time her friends get hitched at Faire next summer. Maybe she'll even find The One. When Stacey imagined "The One," it never occurred to her that her summertime Faire fling, Dex MacLean, might fit the bill. While Dex is easy on the eyes onstage with his band The Dueling Kilts, Stacey has never felt an emotional connection with him. So when she receives a tender email from the typically monosyllabic hunk, she's not sure what to make of it. Faire returns to Willow Creek, and Stacey comes face-to-face with the man with whom she's exchanged hundreds of online messages over the past nine months. To Stacey's shock, it isn't Dex—she's been falling in love with a man she barely knows. (Goodreads) Another laugh-out-loud romantic comedy featuring kilted musicians, Renaissance Faire tavern wenches, and an unlikely love story.
My thoughts
Narrative and Plot
Well Played is the companion book to Jen Deluca's Well Met which was a hate to love romance with a renaissance theme. Well Met is a well structured and feel good romance. Naturally, the expectations from Well Played is already high with that regard. The narrative is enjoyable if not great. It is told from Stacey's perspective. Stacey appears in Well Met as well. You also get to see Simon and Emily in this one along with the other colorful characters.
The plot remains true to this whole series. The first one – Well Met – discusses a lot of issues that most people in their twenties fear. It can be fear of failure, reluctance in opening up and unfortunately, dealing with grief for some people. Well Played is dealing with similar things as well. The feeling of getting stuck in a routine or not moving forward is quite common, especially in 2020. However, it doesn't execute it with as much maturity as in the first book.
Characters and Conflicts
Stacey is the main character and narrator of the entire story. Stacey starts as this person who wants to move forward with her life. She is ready to be out there and live her life. The best possible way she finds is, sending a random drunk text to a summer hook up. Not exactly the mature thing to do. Only, if such a disaster turns into a full on romantic adventure, makes this a great romance. The idea and the concept sounds fun but it doesn't exactly seem that romantic with the execution.
No matter how fairy tale-like is your romance, there are certain definite nos to any relationship. First being, don't base your entire relationship on lies. The story tries to pull it off, but it never really makes an impact. It might have worked if the characters were a bit younger and had issues with their identities or feared about expressing themselves. Like the YA romance I read earlier this year, What I Like About You.
For an adult romance, the deception weighs a little high. What makes it worse, is the fact that the main character is in desperate need of change that she decides to overlook it. Maybe I am being bitter here, because of the general attitude of the year. But the book and I had some fundamental issues. Despite these ideological differences, it is still an entertaining story.
Conclusion
Well Played definitely goes a different direction with that title, than what I imagined. It is a pleasant read but only one time as far as I am concerned. However, if you are interested in a renaissance fair themed romance, The Well Met series might be just for you.
---