Bookbugworld's June TBR | 2021
Dear Bookbugs,
It is going to be about one month since a lockdown has been imposed in my place. Ever since, my reading time has spiked and keeping up with that I am planning to read more than my monthly average. Turns out, reading is one of the few happy spots I am enjoying  these days and I have no complaints.
So, without any delay here we go
1) Crooked Kingdom by Leigh Bardugo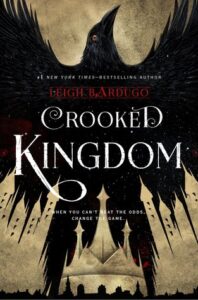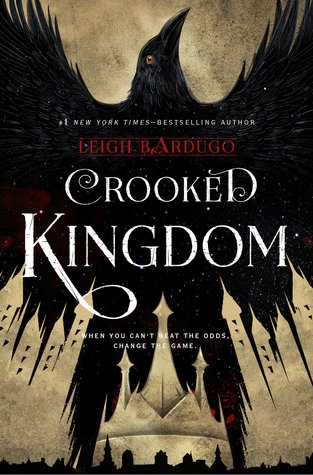 Ever since I finished Six of Crows, I have been wanting to read Crooked Kingdom. So much so, I have already started it and it is every bit what I have expected. Kaz Brekker and his crew had broke into the Ice Court completing an impossible mission. But Van Eck had crossed them at the last moment and now Inej is gone too. But Kaz would stop at nothing to get what he rightfully deserved. Which means, the crew is getting back together for another adventure. And I would probably end up reading anything by this crew!!
2) The Kitty Party Murder by Kiran Manral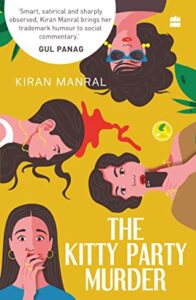 Kanan Mehra or Kay is just another bored mother – an Indian version of a suburban mother – when her friend Runa asks her to help with a suicide investigation. Now, Kay has a mission. Get into a kitty party group and find out their secrets.
I have been meaning to get into this cozy mystery genre, and this one fits perfectly. Also, this checks two of my boxes as I want to read more books by Indian authors.
3)The Right Swipe by Alisha Rai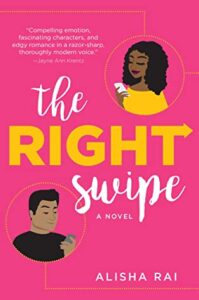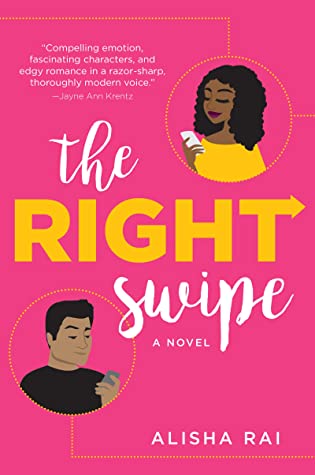 I have heard good things about the Modern Love series. Since, I am the nerd who cannot read a series out of order even if they are companion books. So here I am starting with the first one, The Right Swipe. Rhi might be a dating app creator but she guards her heart with tooth and nail. Yet, she cannot fathom her attraction to a former football player Samson who ended up ghosting her. Months later, Samson is back but Rhi is wary of this second chance.
4)The Hunting Party by Lucy Foley
The Hunting Party doesn't have as good reviews as The Guest List. But the premise sounds tempting and the monsoon season in June, always makes it the perfect weather to read a dark mysterious thriller. A group of friends getting together on Christmas break for a hunting vacation until one of them is dead and one of them is the killer.
5)Just Last Night By Mhairi McFarlane
I have been meaning to read one of Mhairi McFarlane's books one of these days but never go around it. So, I believe now is the time to start with her latest release. Just Last Night is about the four best friends – Eve, Justin, Susie and Ed. They have been friends since their teenage days and are close even now. Eve has feelings for Ed but she never revealed it to them. But one night, something happens and that shifts their dynamics forever. The friends realise they never really knew each other that well.
Friends, romance and drama – that sounds like my kind of book. So let's see how this one turns out.
6) The Beach House by Jenny Hale
Melanie Simpson is devastated when she losses her grandmother after being her care taker for many years.  When Melanie loses direction in life, the answer comes in the form of her gram's will. The will instructs her to buy this dilapidated house in Rosemary Bay. But when she finds a stack of letter in the house, the history of the house is revealed which touches all of Rosemary Bay.
I am a fan of books that has this small town charm with an inheritance to an old house, bakery or a bookshop. And I am not even kidding. My very first WIP is somewhat set up in a similar theme. Needless to say, I jumped at the chance to request this NetGalley e-Arc. This could be your perfect summer read. Who knows?
7) The Lucky Escape by Laura Jane Williams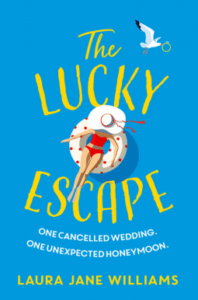 The Lucky Escape is another light hearted NetGalley e-Arc that I signed up for because at the moment, I am really in need of those to keep up with the outside world. And that cover alone screams summer read. We follow Annie who is a jilted bride with a resolution. After being stood up at the altar, she decides that she is going to say yes to everything that comes her way. So when a chance encounter with an old flame of hers leads to an unexpected honeymoon trip with someone who is not her husband, she is all up for it. Why not?
I am expecting a feel good rom com read and hopefully it turns out to be just that.
8)Ruthless Gods by Emily Duncan
Lastly, I am leaning into the weather which, did I mention before is going to be monsoon here by the second week of June? All I need is one fine rainy day where I can curl up with a dark mysterious YA fantasy. I have read Wicked Saints, the first in the Something Dark and Holy series,  in 2019 and I remember enjoying the story. The ending of the first book definitely left me curious and I would love to follow the journey of the main characters – Nadiya, Serefin and Malachiasz . Looks like June is a month of sequels, after all.
So that is my list of books for June. I am hoping to get through them all. Normally I keep the TBR  on my average so that it is one less thing I have to stress about. Lately, I find that stressing about TBR is actually a privilege and I don't want to let go of that.
Stay safe everyone!!
Happy Reading