The Inheritance Games | By Jennifer Lynn Barnes
Book Review | YA thriller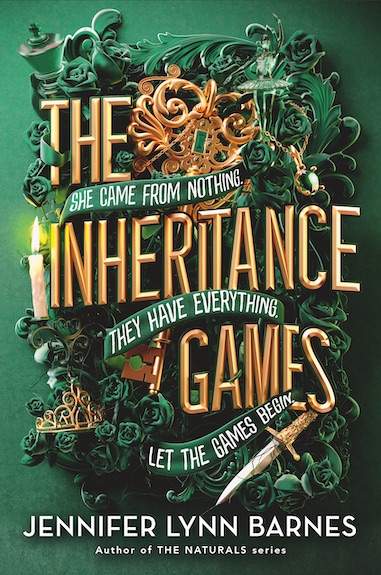 Avery Grambs has a plan for a better future: survive high school, win a scholarship, and get out. But her fortunes change in an instant when billionaire Tobias Hawthorne dies and leaves Avery virtually his entire fortune. The catch? Avery has no idea why--or even who Tobias Hawthorne is. To receive her inheritance, Avery must move into sprawling, secret passage-filled Hawthorne House, where every room bears the old man's touch--and his love of puzzles, riddles,…
My thoughts
Narrative and Plot
The Inheritance Games is pretty much a fun and larger-than-life story. The narrative itself leans towards the mystery of the story. With thrillers, you expect a certain storyline. However, the Inheritance Games are more of a cat-and-mouse chase with this larger-than-life family, the Hawthornes. How the main character, Avery, navigates through her new life after being bestowed with this enormous inheritance from a complete stranger is what drew me to the story first.
The plot stayed true to its nature and circled around that premise.
Characters and Conflicts
More than the mystery element or the crime element, the characters drive this story forward. The eccentric nature and this fantasy of being a billionaire overnight are the core of the book. It has that element of living vicariously through these bizarre characters and their lifestyle, which is a kind of fun, mostly. However, up close, each of these characters is broken and flawed. That keeps the story grounded and closer to reality.
The conflict isn't exactly a USP of the book. The payoff wasn't as satisfying for me as the journey. However, the journey to get there had me hooked, and that is all I expect from a thriller.
Conclusion
Overall, the Inheritance Games is a pretty fun one-time read. To give you context, it is like binge-watching a YA Netflix series like the Locke and Key over a weekend. You don't have to take it seriously and have fun with the characters and their crazy journey.
---
This website uses affiliate links.