A White Christmas on Winter St. | By Sue MoorCroft
Book Review | Contemporary Romance | NetGalley E-Arc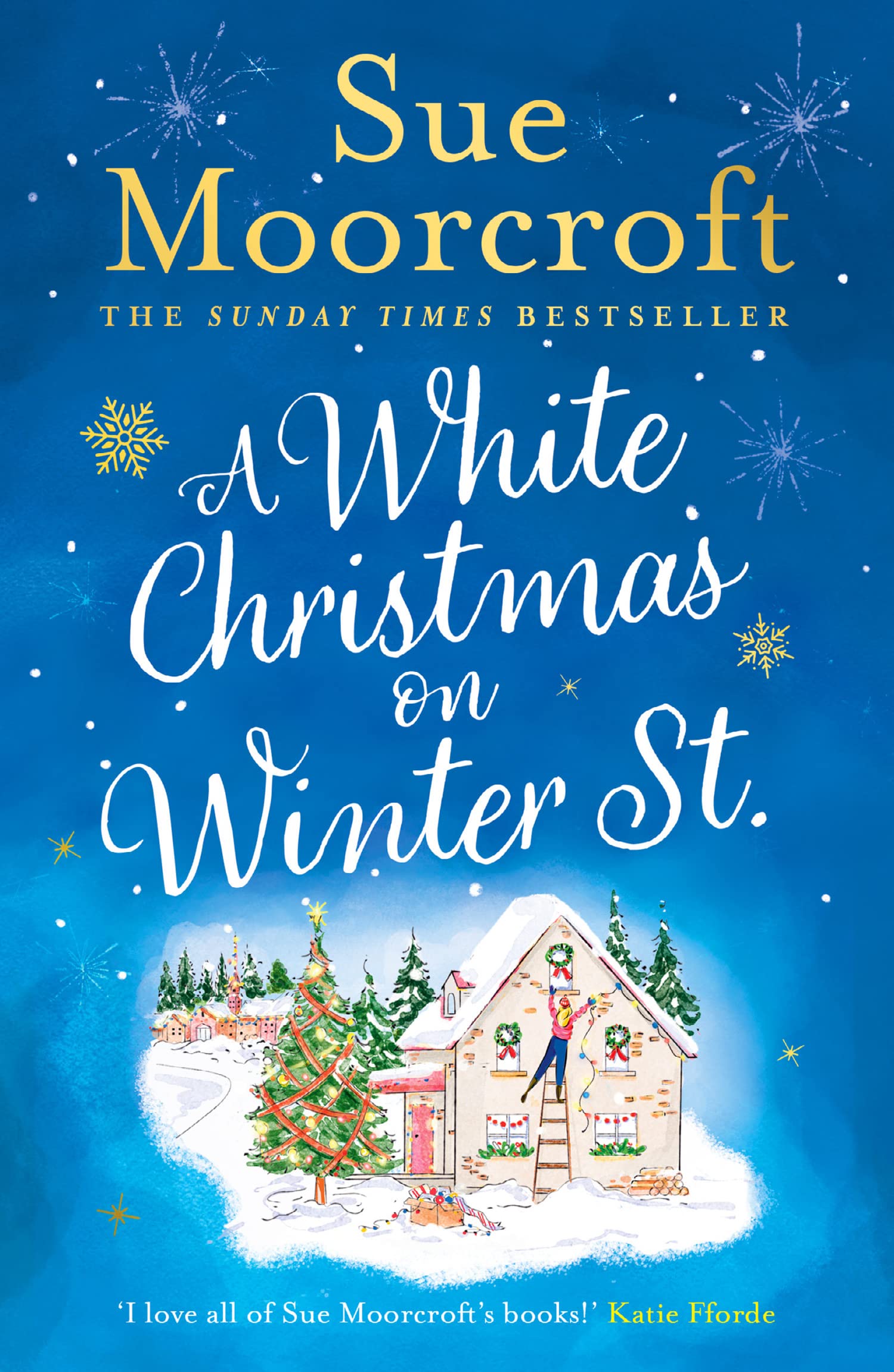 Synopsis :
When Sky Terran returns to the village of Middledip after losing the job she loves, she anticipates a quiet Christmas getting used to her new life. However, the annual street decoration competition is coming up and this year, the residents of Winter Street are determined to win.

As she is pulled into the preparations, Sky quickly grows to love the quirky, tight-knit community she is now part of. Including the extremely handsome Daz, who soon becomes more than just a friendly neighbour.

But when Daz's ex turns up determined to win him back and it seems he might not be the man Sky thought he was, she remembers how much allowing people into her life – and heart – can hurt. As the snow falls, will she and Daz find a way through – and help win a Christmas victory for Winter Street?

A gorgeously festive novel about love, family and the power of forgiveness from Sunday Times bestseller Sue Moorcroft, perfect for fans of Sarah Morgan and Phillipa Ashley.
My thoughts
Narrative and Plot
A White Christmas on Winter Street is an enjoyable holiday read that would lure you into the warmth and spirit of holidays. The story is told from both Daz's and Sky's perspectives.
The book is all about how their choices bring their loved ones closer and both their worlds collide over a snowy holiday.
Characters and Conflicts
The entire ensemble of characters in the book is quite enjoyable and brings a lot to the overall storyline. Quirky Sky, chivalrous Daz, and the adorable Wilf made reading the book a much more joyous process. The main characters Daz and Sky are well traced out and have their own issues to deal with.
However, the book lacked a strong conflict for the main characters. They could have cleared much of the misunderstanding if the characters just sat down and had a quick chat. However, by the time that is cleared, it is too late and too little. The main characters getting interrupted time and again before clearing the air, made the story lag in the second part.
Conclusion
A White Christmas on Winter Street is a cozy holiday read for people who love holiday reads that showcase the community spirit and warmth of a village just like Middle dip. If only the central conflict had a bit more depth, especially when compared to the secondary plotline, this could have been so much more. Anyway, I enjoyed this book, but it was a onetime read for me.
---
Disclaimer : I received an e-ARC of the book from NetGalley in exchange for an honest review.