My Top Ten Romance Reads
Dear Bookbugs,
It is February and if you are like me, then you are looking for some good romance reads for the month. Here is me, sharing with you a list of the top ten romances that I enjoyed the most in the last few years. 
1)I've Got Your Number by Sophie Kinsella
This book has been one of my favorite romance reads for over a decade and there isn't still a book that has tipped it off from the favorite list. Poppy and Sam just rock that chemistry and own the story. Poppy accidentally takes Sam's assistant's phone, who apparently quit her job. And Sam cannot function without his assistant. Under weird circumstances, circumstances, they make a pact that Poppy can keep the phone as long as she does the assistant's duties, which leads to a beautiful love story in much simpler times when mobile phones were only used for emails and phone calls. 
2) Persuasion by Jane Austen
When you say Jane Austen and romance reads in one breath, the first thing that comes to mind is Pride and Prejudice. While I love the classic, I recently read Persuasion, which made me realize how relevant the author is even today. Fredrick's love letter to Anne is perhaps one of the most beautiful love letters ever written.
"I am half agony, half hope"
How can anyone top that while expressing their feelings?
3) Maybe In Another Life by Taylor Jenkins Reid
Before Taylor Jenkin Reids became a phenomenon, she used to write rom-coms, but of course in her signature style. Maybe In Another Life is a similar kind of romance. Life is often a series of what-ifs. In this book, we follow two such possibilities for Hannah and how her life could be if she made certain specific choices at specific times. It is just beautiful and comforting that either way, your life will work out eventually.
4)The Simple Wild by K A Tucker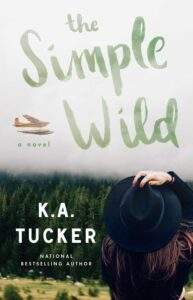 The Simple Wild by K A Tucker is a hate-to-love romance set in Alaska. Calla and Jonah's romance spans out in a three-part series. However, it all started with this first book when Calla came to get to know her terminally ill father. Here she meets a brooding bush pilot who not only pushes her buttons but makes her heart race. But Calla has a whole other life in Toronto and Jonah is grounded in Alaska which is exactly what happened with Calla's parents too.
5) Take A Hint, Dani Brown by Talia Hibbert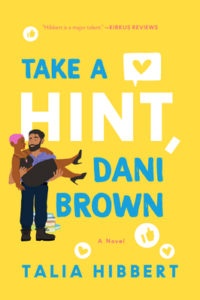 Take A Hint, Dani Brown is the second companion novel in the Brown Sisters series. It is a fake dating romance between two friends after a rescue video of the two of them goes viral. This book talks about mental health and self-doubt and deals with it in a meaningful way while being a rom-com. Danika and Zakir are one steamy couple with sizzling chemistry. 
6) The Worst Best Man by Mia Sosa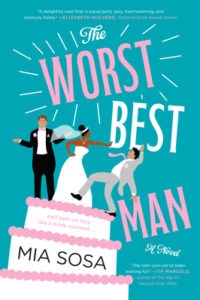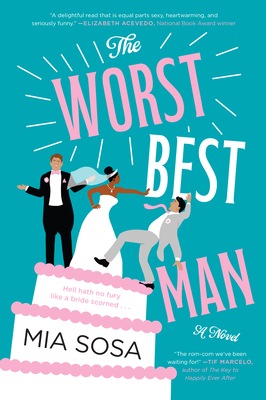 The Worst Best Man is a hate-to-love romance story. Lina is a wedding planner who was left alone at the altar and the reason for the same is the groom's best man, Max, or so she believes. Now, Lina has to collaborate with Max in order to get ahead in her career. While she expects old animosities to surface, what she didn't expect was the undeniable chemistry between them.
This book is a fun romance that sustains mainly because of the fantastic chemistry and the banter between the main characters. 
7)The Unhoneymooners by Christina Lauren
The Unhoneymmoners is one of my favorite romance reads in the past couple of years. It is proof that when done right, hate-to-love romances are the best. In this book, we follow the main characters Olive and Ethan who are not exactly fond of each other. However, after Olive's sister Ami and her entire wedding party are down with food poisoning. So the survivors,Ami, and the best man Ethan get to go on the honeymoon at their place since it is already paid for. 
Oftentimes, even the best romantic comedies don't have a relevant conflict. However, here the conflict just feels like a part of the story.
8) The Rebound by Catherine Walsh
The Rebound kind of reminds me of old-school romance novels. We follow Abby who moves back to Ireland after her big American life blows up into smoke. On her return, she meets a stranger and gets close to him just for a perfect rebound. Except, he isn't a rebound but her childhood friend and neighbor Luke. Luke and Abby are in and out of each other's life, while Abby is trying to figure out her whole life. In short, this is a charming romance set against an Irish backdrop. 
9) Book Lovers by Emily Henry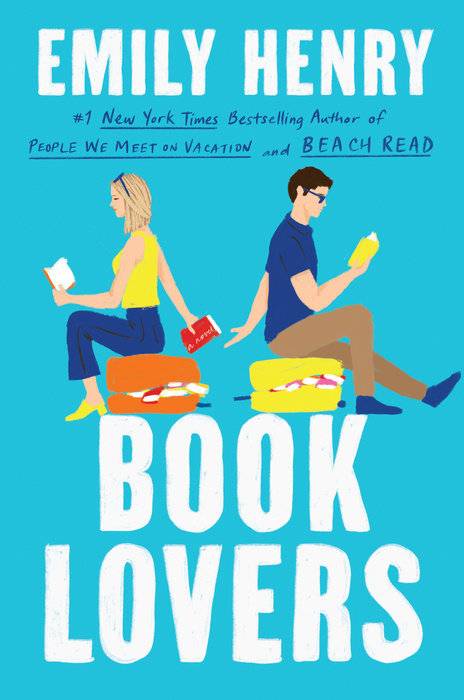 Book Lovers is perhaps one of the most hyped romances in 2022. It is probably on everybody's favorite list and not without a reason. This book is a take on small-town romances where the protagonist ditches the crazy city life and ends up working in a bakery or a bookstore where they live happily ever after with the love of their life. Except Norah is not that protagonist. She is the uptight love interest that the protagonist breaks up with before moving on with their fairy tale life. 
10) Pride, Prejudice and Other Flavors by Sonali Dev
As the title indicates, indicates, Pride, Prejudice and Other Flavors is a retelling of the classic. While the book maintains the spirit of the original, it brings its own spin. The subplots have similar tension to the originals, but are more relevant in a contemporary scenario. 
These are the romance reads that I have read and enjoyed. Let me know what your favorite romance reads are in the comments.
Happy Reading Everyone!!
---