Persuasion | By Jane Austen
Book Review | Classic Romance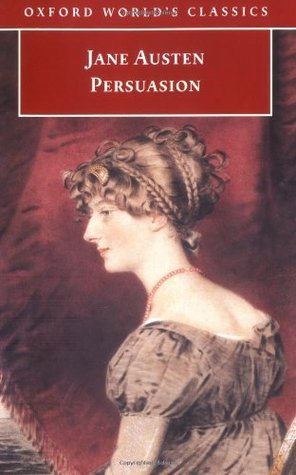 Persuasion is Jane Austen's last completed novel. She began it soon after she had finished Emma, completing it in August 1816. She died, aged 41, in 1817; Persuasion was published in December that year (but dated 1818). Persuasion is linked to Northanger Abbey not only by the fact that the two books were originally bound up in one volume and published together, but also because both stories are set partly in Bath, a fashionable city…
My thoughts
Before diving into the review, I just want to acknowledge that Jane Austen had been one of the very authors who inspired me to read more and write more. Naturally, there is an unavoidable bias that comes with such adoration. Consider this as more of an appreciation than a critique.
Narrative and Plot
There is something engaging about the way classics are told. The style of the author communicating directly with the reader might be too farfetched for a contemporary novel, but with classics, it is more like sitting around a grandparent while they narrate a tale. Persuasion is no different when it comes to narrative.
The plot is your second chance romance trope from an era when such a thought could not even be proper. Yet, the conviction with which Ms Austen presents the characters and their surroundings is hard to ignore. You cannot help but immerse yourself in an old English society no matter where you are at present.
Even when the book nobly mentions the East India Company and you, as an Indian reader, is pricked by some genetically induced sense of indignation against the colonisers, all is forgiven at the end of the day since this is fiction and comes from a time where it was indeed viewed as a service to the country when sailors sailed East.
Characters and Conflicts
The characters are established vividly right from the first chapter. The Elliots and where Anne stands among them are perfectly understandable, but what is astonishing is how the dynamics between the characters are relatable even after centuries.
There are several instances which prove why Jane Austen is revered as a writer beyond time. The argument between Anne and Captain Harville makes you wonder if this is a contemporary novel. Alas, the argument still exists as to whose feelings are stronger – men or women?
There are very few scenes where the two main leads interact. However, even from a distance, there is ample tension that leads to strong chemistry. In the end, you cannot wait to see just the two of them interact.
And then the legendary letter of Captain Wentworth to Anne. I have heard it mentioned in rom-coms and even have read the words before. But reading the entire book and then getting to the letter hits differently. It is so powerful and romantic. Words won't suffice to describe the beauty of feelings and language expressed. So, I would simply admit that I read it again. And the fact that I was reading an illustrated version surely helps.
Conclusion
Persuasion is yet another gem written by Jane Austen. This isn't the arrogant build up and passionate proclamation of Darcy and Elizabeth, but it is so much more grounded and mellowed. This is a love story of wounded hearts and second chances. Something that is more relatable in today's times.
---
This website uses affiliate links.