Bookbugworld's December TBR | 2021
Dear Bookbugs, 
Another year is coming to an end and it is that time of the year when you can officially read all the fluffy and festive books that you want.
I bought a few holiday reads in September and have been waiting to read them ever since. Along with a few new releases, I am reading a few popular but backlisted festive reads as well. It is a mix and match. Let's take a quick look at the books that I will be reading in December.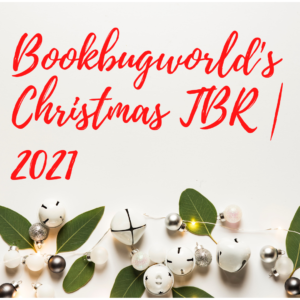 1) Twelve Days of Christmas by Debbie Macomber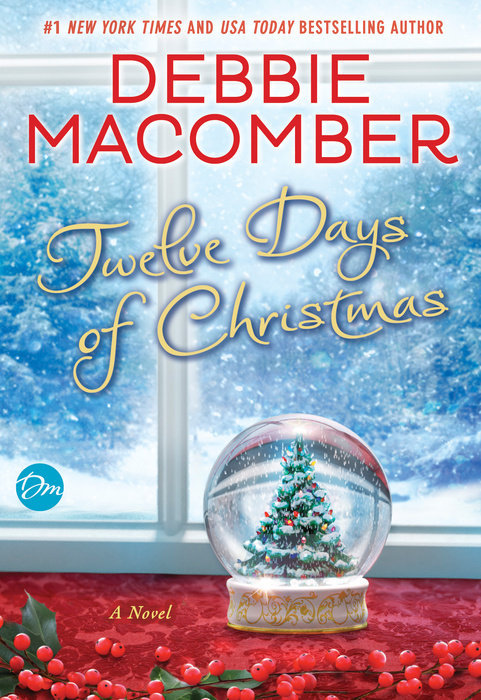 This is obviously a Christmas romance read, hate to love romance to be precise. Julia is a blogger who is in desperate need of a social media presence in order to get this high profile job. So she writes about this project where she is going to kill her neighbour, Caine –  who is a recluse – with kindness. 
As you can guess, in an attempt to make Caine love Christmas, feelings emerge and things go on from there. Stories featuring bloggers or book lovers are my kryptonite. Naturally, that has to be my first stop for the month. This sounds like a story about spreading joy and the spirit of Christmas which is the general theme of most holiday reads. 
2)You'll be the Death of Me by Karen McManus 
I am so excited to be a part of another blog tour by TheWriteReads. I haven't read One of Us is Lying but I have read The Cousins by the author. So expectations are high for yet another YA thriller. Three high school students Ivy, Mateo and Cal have only one thing in common. They were all having a bad day. It was totally by chance that they all meet up at the school decide to play hooky. However, they end up following another student ditching classes and going to the scene of his own murder. Things quickly take a turn from thereon. Turns out it wasn't just another dull day. 
I like thrillers when they trace back to a secret past and uncovers past grudges or crimes. So I am really looking forward to reading this one. It will be a welcome change in the midst of all those sweet holiday reads. A balance of flavours in a way.  
3) The Christmas Lights by Karen Swan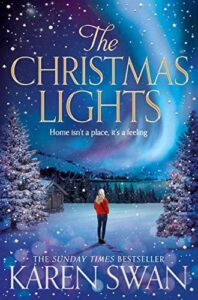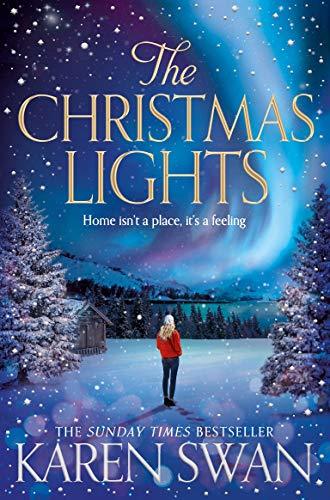 Bo and Zac are the modern-day travel influencer couple who are paid to see the world. With them getting engaged and spending Christmas in a farmhouse in Norway, Bo feels like her life is perfect. Except, what awaits them in Norway is not just the scenic beauty but secrets from the past. As days go by, Bo realises that her life isn't that perfect after all as she had thought it to be. 
Honestly, I don't get much from the synopsis but the mystery surrounding the atmospheric setting intrigues me and I really wish to see what the story is all about. Is it a thriller or contemporary romance? I haven't looked too much into it in order to perpetuate the mystery and find out more as the story unfolds.
The cover alone looks festive and mysterious. That was one of the motivating factors for me to order it in a LocktheBox sale by BookChor.  
4) The Little Christmas Kitchen by Jenny Oliver  
If you are following me for a long time, you might be aware that I am a huge fan of books featuring sibling relationships. Particularly, during the festive season, a quaint family Christmas read is just what I need. Basically, in this book, we have two sisters Ella and Maddy who grew up together but their parents split up and each of them lives with one of their parents in different countries. Now adults and frustrated with their mundane life both of them are looking for a change of scenery during the festive season and decide to swap their places. However, they realise that as a family what is missing from their perfect Christmas vacation is each other. 
This sounds like a heartwarming read featuring a ton of family drama and good food. Both are essential ingredients during any holiday in my opinion. 
Again, I got this from the LocktheBox book sale this September and I am really looking forward to reading this one.  
5) Christmas Past: A Ghostly Winter Tale by John Adcox  
This one is a paranormal Christmas tale as you can tell from the title itself. We follow a character named Jessie Malone who is a graduate and a grieving widow. Jessie is in pursuit of an urban legend, Sam. Legend has it that Sam who used to be a British sailor promised his love that he will be home for Christmas and is still trying to get to her from the netherworld. To solve the mystery, Jessie needs to overcome her own grief and find the strength to uncover this impossible situation and find hope and love in the process.
This one sounds like a unique Christmas paranormal tale and I am curious to see how it unfolds. Especially because I don't read paranormal books a lot. I tend to stay away from the gory books but this one seems to be right up my alley and I am hoping to enjoy it this holiday season. 
6) A Bookshop Christmas by Rachel Bourton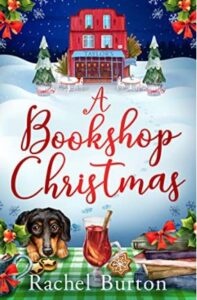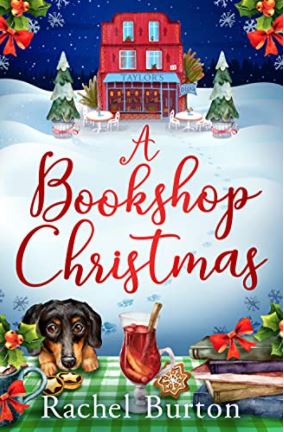 Megan Taylor is a widow who leads a quiet life and runs a bookshop. She was supposed to get a fresh start when she moved back to York. However, Megan was getting comfortable in her own shell until she meets a stranger. Well, not exactly a stranger because Xander Stone is a best-selling author who insults her in their first meeting. Megan decides to break out of her own shell. She need not take any nonsense from any kind of narcissistic author no matter how handsome he is.
So far from the synopsis, I take it to be a heartfelt, hate to love romance. And if that is not incentive enough, this one combines both books and Christmas. So I am sold. I got an e-Arc of the book from NetGalley but it is already out.  The cover has a dog too, so hopefully, there is enough puppy love to justify that.
There we go. That's all the books I plan to read in December. Hope you guys enjoyed that. 
Let me know what are the books in your holiday reading list in the comments below.
Happy reading everyone!!