Bookbugworld's May TBR | 2022
Dear Bookbugs,
It has been a while since I have made a TBR or Wrap Up post. Mostly because I haven't been following my own lists and just read whatever I was in the mood for. This month, I am really hoping to stick to my plan and get back on track with my TBR.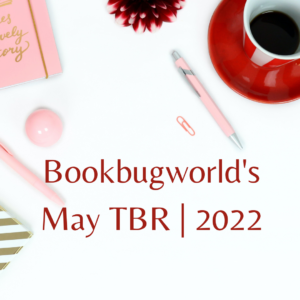 Here are the few books that I am planning to read this month. As always, it will be a mixed bag.
1)Neon Gods by Katee Robert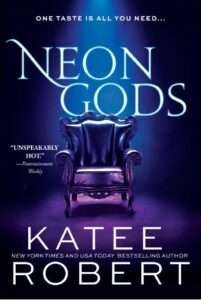 Honestly, I started this book by the end of April. I have seen this book pop up in my book bloggers and booktubers list. Something about the cover is mysterious and alluring. In short, it got my attention. Neon Gods is the first book in the Dark Olympus series. The book is basically an urban fantasy which reprises the time old tale of Hades and Persephone from Greek mythology. I am not exactly too familiar with Greek mythology but I am aware of the basics. So, I am expecting a dark romance with the action and adventure of a fantasy. So far, that is the vibe I am getting from the book.
2)It Happened One Summer by Tessa Bailey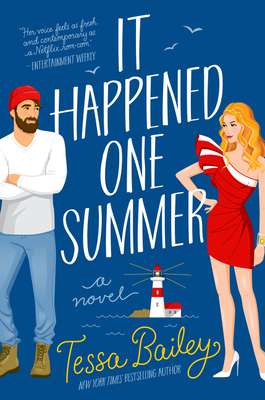 I recently finished binging Schitt's Creek and when I heard that is a rom-com inspired by the series, I was all in. While watching Schitt's Creek, I have always felt that Alexis and Mutt had more potential than what they showed. Believe me, I shipped for Alexis and Ted all the way, but it would have been interesting to watch a relationship develop between such opposites. 
In this book, however, we have Piper, who is the fashionista. When her life gets too wild, her stepfather ships her and her sister off to this small town Westport to get in touch with their roots. There she meets a gruff sea captain, Brendan. And as they say, opposites attract. But Piper has a point to prove to the world that she is not just another pretty face. 
The set-up is all inviting, like a Hallmark movie. I am expecting a cosy read set in a coastal town. 
3)Magic, Lies and Deadly Pies by Misha Popp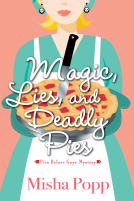 Daisy Ellery holds the secret recipe to a magic pie. Her pies can avenge women who were wronged by men. Even though Daisy discovered her magic by accident, she soon found her calling and has been acting as a vigilante for distressed women ever. Now someone is blackmailing her to reveal her secret and Daisy needs to act soon if she wants to save her business.
I have been searching for an interesting cosy mystery on NetGalley and stumbled upon this. It has the perfect recipe for an intriguing mystery. Good food, deadly magic and a mystery to solve. I am all in for this dangerously fun ride.
4) Knave of Secrets by Alex Livingston
This is another book that I am halfway through. Knave of Secrets is the story of four underdogs who became card sharps after life threw a few curve balls at them. When Valen – the head of their small tribe – was given the chance to play the Forbearance Game, where people gamble with their secrets, he couldn't refuse the chance. But no one knew that winning the game would set them on the run for their life. The secret that came to Valen could change the fate of the countries around them and now he has a mark on his back with every wizard, spy and goon hunting for him.
Knave of Secrets is an adult fantasy where empires can be toppled or built with a simple card game. It is filled with adventure and action at every turn and I am hoping to continue the thrilling journey I had so far with this book.
5) A Girl Like That by Tanaz Bhathena
Sixteen year old Zarin Wadia is a troublemaker, the one your parents warn you to stay away from. And then one day they found her body with an eighteen year old Porus Dumasia crashed on a sideway in Jeddah. As the investigation around their death unravels, it is revealed that Zarin is much more than the gossip around her..
The story and the premise promise a whirlwind romance and suspense. I am in for both. 
Those are all the books I am hoping to read in May.
Let me in the comments if you have read any of these books or if you are planning to read any of these books as well.
Happy Reading Everyone!!!
---