Nine books with Colours on their Title | Holi Edition
Dear Bookbugs,
Wherever you are in the world today, Happy Holi!!!
Holi as many of you are aware is a festival of colours, love and a way of welcoming the spring season. 
Being a South Indian, I have only briefly experienced Holi while I used to live in the Northern part of the country. At first, I was completely caught off guard, but it is fun once you get into the spirit of things.
This is my small attempt to do a bookish celebration of colours on the occasion of Holi. Today, I will share the books that I have already read, with colours on their title. I hope this is fun enough.
1)Girl in a Blue Dress
A sweeping tale of love and loss, Girl in a Blue Dress is both an intimate peek at the woman who was behind one of literature's most esteemed men and a fascinating rumination on marriage that will resonate across centuries.
I read this book before I started blogging. So sorry guys, I do not have a review for this one. But if I had one, it would be 5/5 and I would recommend you to give this one a go. It is a hard-hitting and empowering novel that stays with you even after years.
2) Blue Christmas by Mary Kay Andrews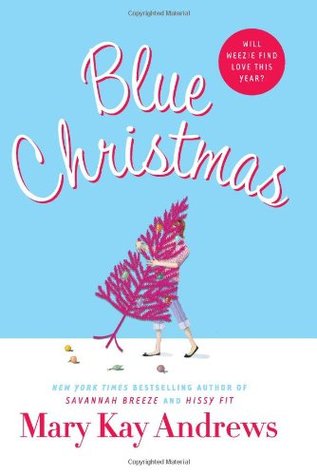 The popular Mary Kay Andrews delivers a tasty holiday treat as she brings back the winning characters from Savannah Blues and Savannah Breeze for a little Southern cheer.
3) After the Green Withered by Kristin Ward
Enora Byrnes lives in the aftermath, a barren world where water has become the global currency. In a life dominated by duty to family and community, Enora is offered a role within an entity that controls everything from water credits to borders. As truth reveals the brutal face of what she has become, she must ask herself: how far will she go to retain her humanity?
4)Red, White And Royal Blue by Casey McQuiston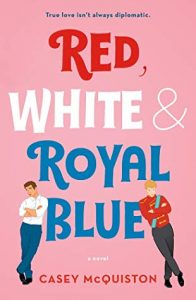 First Son Alex Claremont-Diaz is the closest thing to a prince this side of the Atlantic. International socialite duties do have downsides—namely, when photos of a confrontation with his longtime nemesis Prince Henry at a royal wedding leak to the tabloids and threaten American/British relations. The plan for damage control: staging a fake friendship between the First Son and the Prince.
5)Twice in a Blue Moon By Christina Lauren
With Christina Lauren's signature "beautifully written and remarkably compelling" (Sarah J. Maas, New York Times bestselling author) prose and perfect for fans of Emily Giffin and Jennifer Weiner, Twice in a Blue Moon is an unforgettable and moving novel of young love and second chances.
6)The Woman in the Blue Cloak by Deon Meyer
The Woman in the Blue Cloak is a compact jewel of a thriller, filled with Deon Meyer's earthy dialogue, clever plotting, and the memorable characters that have peopled all of Deon Meyer's award-winning novels.
7)The Wisdom of Sally Red Shoes  by Ruth Hogan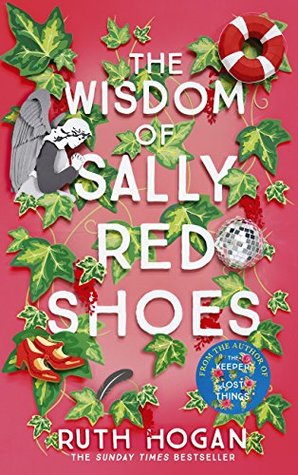 Unable to let go of her grief, Masha finds solace in the silent company of the souls of her local Victorian cemetery and at the town's lido, where she seeks refuge underwater – safe from the noise and the pain.
8)Red Birds by Mohammed Hanif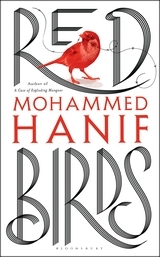 Red Birds is a must-read for anyone who is an advocate of peace or otherwise. This is a story about expendables. The unavoidable leftovers of a war-torn region. In the end, all one can ask is was it all worth it then?
9)Geraldene Verne's Red Suitcase by Jane Riley
With a compelling voice and an elderly charm, Geraldine Verne's Red Suitcase is one of those stories that can easily touch your hearts with its simplicity. Grief is a powerful emotion. The book portrays it with grace and feeling.
Hope you enjoyed that. If you have read any of these books, let me know your thoughts in the comments.
Happy Reading Everyone!!
---