Bookbugworld's October TBR 2020
Dear Bookbugs,
October is fall in some parts of the world. Where I live, it is cool and breezy nights with the occasional rainfall now and then. Anyhow, the weather generally makes a good set up for some dark fantasy and thriller reads. Which is why I am mixing a few mystery thrillers and fantasies along with my regular genres.
Let's take a look at the books,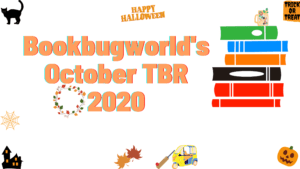 1) You Deserve Each Other by Sarah Hogle 
You Deserve Each Other was one of the books in my August TBR. However, I couldn't read it at the time. So I just wanted to pick it up before the year ends. Naomi and Nicholas are the perfect couple and they are engaged to be married. Except, that Naomi doesn't think that Nicholas is the one anymore. And Nicholas is not counting the days to his wedding either. How they both one up each other to make the other break the engagement is what the story is all about. I am already halfway through the book and I am loving this.
2)Richochet by Kathryn Berla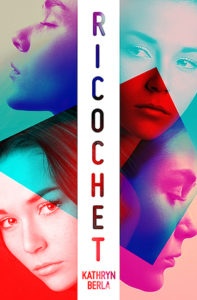 Ricochet by Kathryn Berla is another NetGalley e-Arc that has been sitting in my TBR forever. When seventeen year old Tati receives an inconclusive DNA results, she questions her origin and wants to find more. From the synopsis this looks something like Orphan Black, with parallel universes. Recently I read another fantasy book with alternate realities and really wanted to pick something similar. And also, this way I could finally write a feedback for a one year old e-Arc.
3)Blood and Honey by Shelby Mahurin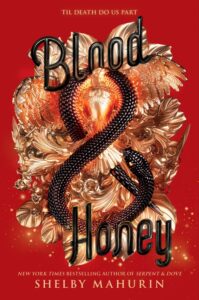 Blood and Honey by Shelby Mahurin is the sequel to the YA fantasy, Serpent and Dove. I loved Serpent and Dove and was waiting to pick up this book as soon as I get the chance. Now is a good time as any, I hope. Blood and Honey starts from where Serpent and Dove ended. Lou and Reid are continuing their adventurous journey seeking allies for their cause as well as fighting their own personal battles. I am going completely blind into this one. Hopefully it lives up to the hype.
4)My Lovely Wife by Samantha Downing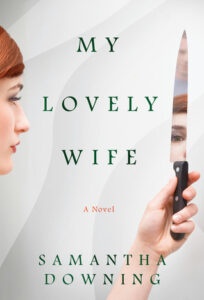 My Lovely Wife by Samantha Downing seems something like Big Little Lies. This is a mystery thriller surrounding a happily married couple living in the suburbs. Every marriage has secrets. Theirs just happens to be getting away with murder. I have heard good things about this book and was waiting to read it come October. And here it is!!
5)Hunting Party by Lucy Foley
Earlier this year I read The Guest List by Lucy Foley. Even though, the thriller aspect of the book was not one of my favorites, the book was atmospheric and I really enjoyed reading it. Which is why I saved the other book of the same author for October. Because the dark atmospheric thriller is the perfect read for October as far as I am concerned. 
6) Hunted by the Sky by Tanaz Bathena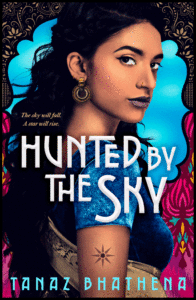 Hunted by the Sky by Tanaz Bathena is the first book in the YA fantasy series The Wrath of Ambar. We follow the main character Gul, who is hunted by the King of Ambar because of a birthmark on her arm. She finds a group of rebel women who train her to use her abilities to be a powerful magic warrior. The whole Indian background is what drew me to this book. And I am really excited to see this story with an Indian theme written for a global audience.
So, those are the books I am planning to read this month. Hopefully I will read them all. 
Happy Reading everyone !!!!
Get your books here : Amazon_IN , Book Depository
---
Disclosure :  1)This website uses affiliate links. This is not a paid promotion but Bookbugworld will earn a small commission if you click on the link for purchase.