Bookbugworld's September Wrap Up
Dear Bookbugs,
September has been a happy reading month for me in general. I managed to go through all the books in my TBR and then some. Let's take a quick look at the books.
1)The Beast and the Bethany by Jack Meggitt-Philips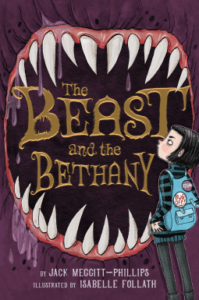 I read the Beast and the Bethany for TheWriteReads ultimate blog tour. This is yet another middle grade fantasy book that I discovered through the blog tour. This retelling of the Beauty and the Beast is heartwarming and quirky. The only thing that bothered me was that the book was a bit violet for a middle grade book. 
You can read the detailed review here. In case you are planning to get a copy, I would suggest a physical copy since it has some elaborate pictures included.
2) We Are Family by Nicola Gill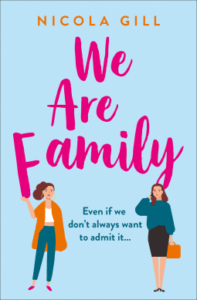 We Are Family follows two sisters – Laura and Jess. Laura is the younger sister with a laid back attitude in life while Jess is the type A elder sister. When they lose their mother, Laura and Jess need each other now more than ever. This book was surprisingly long for a contemporary women's fiction novel. Not exactly the favorite of the month. But it talks about a lot of things like family relationships, mental health and becoming your own person. Overall, this was a one time read for me. ( Review)
3) All Stirred Up by Brianne Moore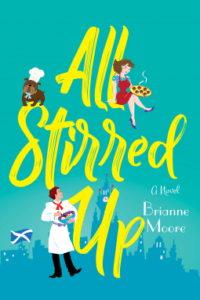 All Stirred Up is the retelling of the classic Jane Austen novel, Persuasion. I haven't read Persuasion yet. But I really got the whole Jane Austen vibe from the book. It was warm and fuzzy especially with a lot of baking and food in general. The romance was passive and slow, which clearly reminded me of the Jane Austen style where a lot of things happen around the main characters and they are just in each other's orbit but not truly close. I loved how the book retained the classic nature of the romance in a modern Edinburgh theme. You can read the complete review here.
4) Hex, Love and Rock & Roll by Kat Turner
I read this book halfway through September for a blog tour. At the time there was a lot of spooky content going on for October. So, the book just fit perfectly with the overall theme and perhaps that's why I enjoyed the whole witching aspect of the story. There is romance, witchcraft and music all combined. This proved to be an entertaining read but looking back, it is mostly a one time read for me.  ( Review )
5) The Island Affair by Priscilla Oliveras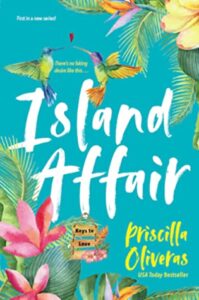 I picked this book because I kept hearing a lot of people talk about it in the bookish community. Naturally, my expectations were high for The Island Affair. It is a good romance novel, a perfect beach read with fake dating trope. But if I had to pick my favorite read of the month, it won't be this one. However, I enjoyed the Key West setting and the Cuban family background of the characters. I will be posting a review of this book soon.
6) Herai by Aaron D Key
I went into this book thinking it was a science fiction novel because it takes place in two parallel universes, However, this was mostly fantasy and philosophy, which was quite refreshing indeed. There was a bit of mystery going on with some remarkable ensemble characters in the parallel worlds. Overall I enjoyed this book but in the beginning I was a bit confused by the whole narrative. It took some time to get the perspective, but once I got hooked up it was an entertaining read.  (Review)
7) One To Watch by Kate Stayman London
I was not sure what to expect from this book. Firstly, I have not seen a single episode, let alone a trailer of the Bachelor. And most of the reviews said, the reality show Main Squeeze in the story was similar to Bachelor. The second reason I was apprehensive was because it was so much hyped. I had already picked another hyped book which didn't exactly blow my mind away. But, One To Watch is definitely worth the hype. The main character is a plus sized woman. What can I say, I felt seen after reading this book. It hashes out the complications of modern day dating with characters who just want to be happy with their life and find love. This one would definitely find a place in my most favorite reads of the month. A review of the book will be coming soon.
So, those are all the books I read in September. Like I said, I only planned to read five books but ended up finishing seven. Usually it's the opposite. I plan seven and read five. So I am happy with the whole reading aspect of September. I hope this positive streak continues. Let me know your thoughts in the comments if you have read any of these books.
Happy Reading everyone!
Get your books here : Amazon_IN , Book Depository
---
Disclosure :  1)This website uses affiliate links. This is not a paid promotion but Bookbugworld will earn a small commission if you click on the link for purchase.