Book Review | Legend of SuhelDev – The King Who Saved India | By Amish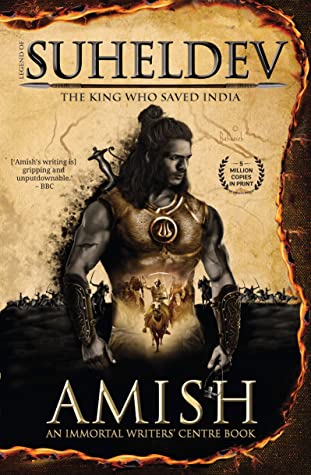 Repeated attacks by Mahmud of Ghazni and his barbaric Turkic hordes have weakened India's northern regions. The invaders lay waste to vast swathes of the subcontinent—plundering, killing, raping, pillaging. Many of the old Indian kingdoms, tired and divided, fall to them. Those who do fight, battle with old codes of chivalry, and are unable to stop the savage Turkic army which repeatedly breaks all rules to win. Then the Turks raid and destroy one of…
My thoughts
Narrative and Plot
The Legend of Suheldev has everything you expect from a tale told by Amish. How he mixes the legend, mythology and every day philosophies together to make a compelling narrative is fascinating.
Along with a methodical and strong plot, Suheldev is a page turner from the beginning till the end. The elaborate battle scenes brought back the memories of the Battle of Bastards from Game of Thrones. They were violent, gory, strategic and gritty at the same time.
Characters and Conflicts
The story mainly focuses on the journey of Suheldev and how he rose up to be the fierce warrior that he became. Now, this was a real human being and it is quite obvious that there must be creative liberties taken. But the spirit of unity among diversity is something that fills you with a sense of pride as an Indian. Suheldev is charismatic, fierce and a farsighted warrior prince who made it his mission to fight the Turks. Beyond the history, the culture and the philosophy, it is also the story of relentless perseverance that every human being can relate to.
The theme of the book is as ancient as it is relevant in the present times. Staying strictly within the limits of fiction, the story does a fine job of demonstrating the true spirit of India. People from different faith carry that spirit , of not just the nationality, but a unique way of life. Even after centuries, this is something that has passed on throughout the generations.
The characters and each one of their inner turmoils was evident at different phases of the book. Although at times, it felt like there were too many incredible characters crammed up in a small space.
Conclusion
Legend of Suheldev is a compelling and exciting read that celebrates the history and culture of India in the signature style of the author. There is philosophy, comraderi and violence all spread throughout making it a complete entertainer. Although, at times it felt like the story was being dramatised a bit but the passion is understandable when you deal with patriotism and religion.
Disclosure :   This website uses affiliate links. This is not a paid promotion but Bookbugworld will earn a small commission if you click on the link for purchase.