Just For December | By Laura Jane Williams
Book Review | Contemporary Romance | NetGalley E-Arc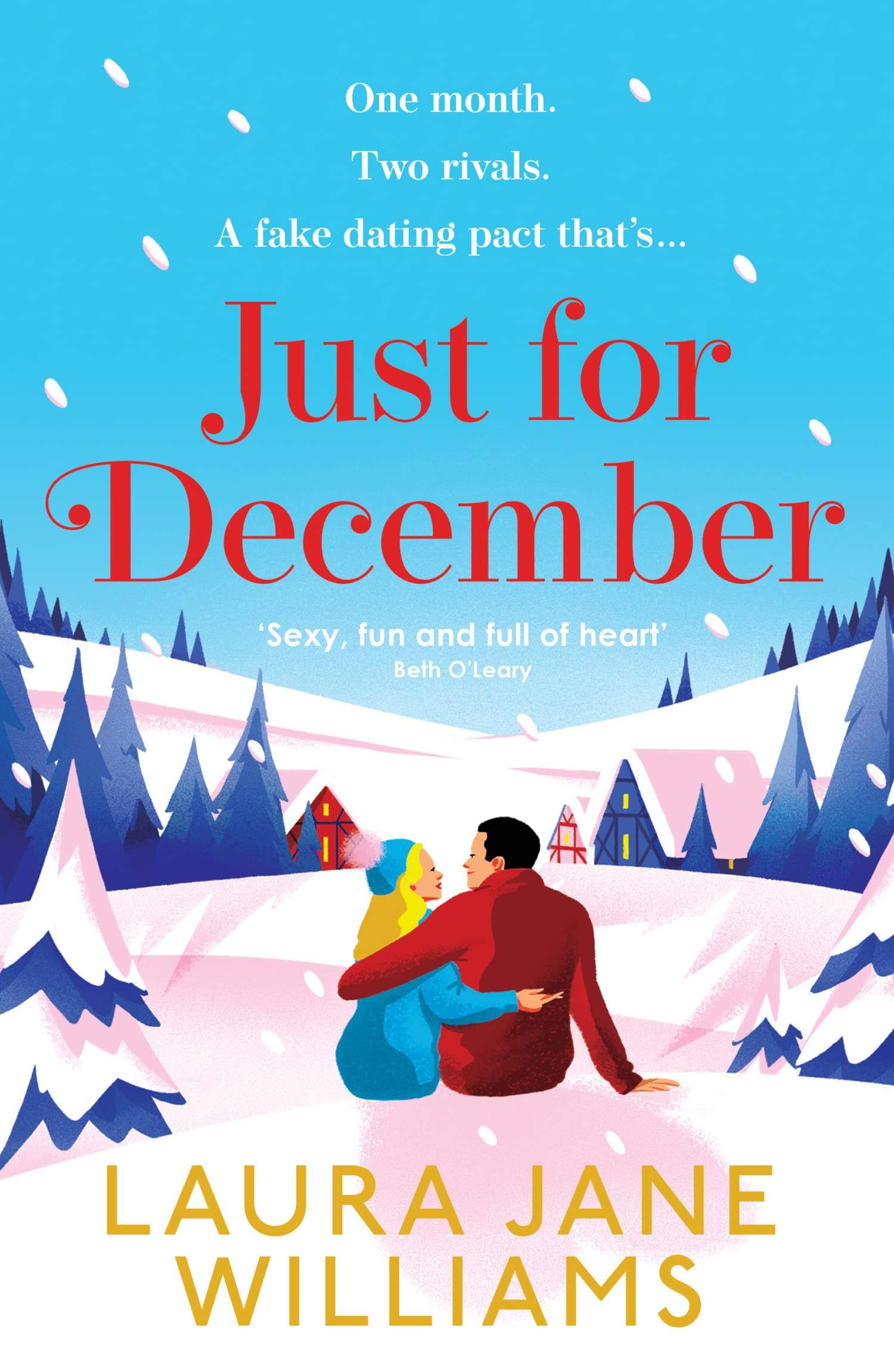 Synopsis :
Evie Bird is a romance writer whose latest bestseller is being made into a Christmas movie.
Duke Carlisle is a world-famous actor who has landed the role of leading man.

When Evie and Duke meet on set, it's a frosty encounter – even icier than the cobbled Bavarian streets they're filming on.

But after images of them arguing leak to the press and put the movie in jeopardy, they are left with no choice but to fake date until the cameras stop rolling.

As the pair start to put their differences aside, their feelings gradually begin to thaw… But can sparks ever really fly in a snowstorm?

Laura Jane Williams is BACK with the most romantic read of the festive season. If you love Christmas movies like The Holiday and The Christmas Prince, this is the read to warm your heart with this December.
My thoughts
Narrative and Plot
Just for December isn't exactly a book taking place during Christmas. It is the weeks leading up to Christmas with a festive German backdrop. I ended up enjoying this book more than I thought I would. The story is told from both Evie and Duke's perspectives.
The plot is your hate-to-love/fake dating romance. It leans into all the romance read cliches while acknowledging all the romance cliches which is always fun.
The only thing to point out would be, it could have been shorter. Not that it got dragged, but the story took its sweet time to reach the finishing line in the latter half.
Characters and Conflicts
Evie and Duke are just adorable romantic leads. The ensemble cast was vibrant, with Magda and Daphne adding character and color to the main leads.
Evie being a romance writer, doesn't exactly have a great love life for herself. Despite being a heartthrob and a hopeless romantic, Duke isn't exactly living the life of his dreams as well.
How these two come together and fall for each other while seeking some self-growth forms the gist of the story.
I love that there wasn't just this one big conflict that drove them apart. That's not how relationships work in real life most of the time. It is the combination of all those little things that we accumulate as a person and shapes our worldview. It is sometimes our own life experiences that form our opinions and make us view a situation in a certain light. Sometimes we tend to forget that the other person is flawed too, and can have apprehensions.
The story acknowledges all these things beautifully, all the while remaining light and fluffy. And then it blends back perfectly into a Hollywood rom-com ending.
Conclusion
Just for December is the perfect romance to pick up right before the holidays. It is picturesque and has an adorable love story and a little bit of self-growth and self-love. Now, who doesn't want all these things during the festive season?
---
Disclaimer : I received an e-ARC of the book from NetGalley in exchange for an honest review.