My February Reading Plans | 2023
Dear Bookbugs,
It's February already. As I updated you last month, I am not creating a fixed TBR for a month but setting a general list of what books I might get around to. While my prime focus will be on finishing these books, I might include other books that catch my eye.
Here's a quick look at the books that I hope to read this month.
1)The Baker's Man by Jennifer Moorman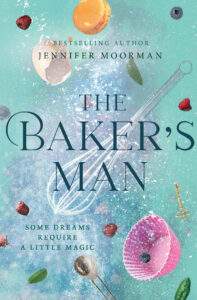 This is a NetGalley e-ARC that I signed up for just because of the out-of-the-box synopsis. We follow Anna O Brien who has inherited her grandmother's small-town bakery. She is adjusting to the small-town life in order to keep her family business running while putting her own dreams on hold. However, the bakery is not the only thing she inherited from her grandmother. When Anna tries her grandmother's "how to make the perfect man" recipe, a handsome stranger appears in the town. So now Anna has to deal with the consequence of the chaos that she might have accidentally created.
I have read nothing like this before and I love contemporary books with a hint of a magical element. I think this will be a great way to kick off February.
2)How to Keep a Husband for Ten Days by Jessica Hatch
This is my second NetGalley E-ARC for the month. I am looking forward to a charming rom-com in the veins of How To Lose A Guy in Ten Days. We follow the main character Lina who is about to separate from her husband Brown. But when old friends come to stay with them for ten days, they both pretend to be a couple. However, as they pretend, Lina realizes that loving someone is quite similar to hating someone.
The GoodReads review of this one is quite mixed. Let's just say I am cautiously optimistic about it.
3) Not You Please by Anuradha Dev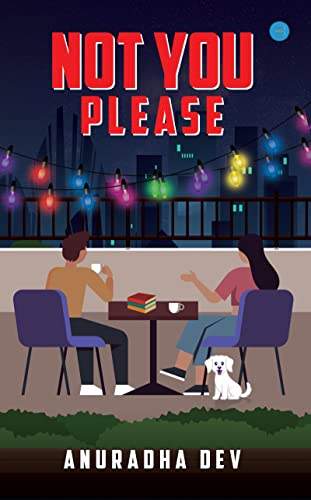 Not You Please is a YA romance. I haven't read a YA romance for some time now. February seems like a good month to read one. In this book, we follow Mishti who is in her senior year of high school. She dreams of getting into NYU and the only thing that is standing between her and her dream is her enemy since middle school, Vikram. Mishti is grouped together with Vikram for the deciding English project along with her crus Sahil. Mishti cannot let anything get in the way of her project. She expected hating and fighting with Vikram but the last thing she expected was to fall for him.
Honestly, this sounds like a "Never Have I Ever" kind of high school romance drama and I am in for it.
4) Anchored Hearts by Priscilla Oliveras
This is the second book in the Keys to Love series. I have read the first one, Island Affair and it was a fun romantic comedy set against the beachy Key West backdrop.  In this book, we follow Alejandro and Anamaria who used to be high school sweethearts. But then Alejandro took off alone to travel the world and follow his dream of becoming a photographer, leaving Anamaria behind. Now, after being injured in an accident, Alejandro is back home, and Anamaria isn't sure that she is over him as she thought. 
I am hoping to read a fun second-chance romance set in beautiful Key West.
Those are the books I am planning to read this February. I have only mentioned four because I am expecting the BBNYA blog tours to begin by the end of the month and I want to leave some room for that. 
I hope you enjoyed reading the books I shared with you. Let me know what you think about these books in the comments section. I would love to hear from you.
Happy Reading Everyone!!
---