WWW Wednesday | 15 Nov 2023
Dear Bookbugs,
It is time for another WWW Wednesday book meme.
The WWW Wednesday meme was hosted by MizV at A Daily Rhythm. It is now revived by Taking a World of Words.
This is a simple meme where you have to answer the three W's of a reader's life.
What are you currently reading?
What did you recently finish reading?
What do you think you'll read next?

And then link the host's blog to your post and, if possible, leave a comment in theirs.
1)What are you currently reading?
Currently, I am reading a Christmas horror comedy Slay Bells Ring by David Acuff. I am struggling a bit with this book halfway through. Somehow, the writing isn't exactly for me. But I am trying to power through this. The plot is entertaining and fast-paced too. But it is too descriptive to my liking. I am halfway through the book, but let's see how the rest of it will fare.
2)What did you recently finish reading?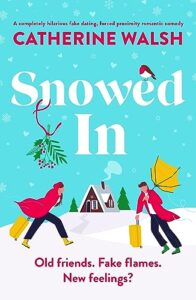 I finished Catherine Walsh's Snowed In recently. It is a fun and romantic holiday read. I won't be talking much about this one since my review for the book is already out. 
3)What do you think you'll read next?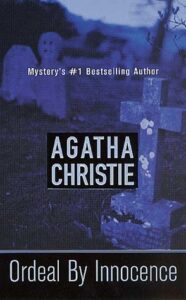 I will be reading Ordeal by Innocence by Agatha Christie next for my book club. We found our mutual love for Agatha Christie while reading And Then There Were None and decided to explore more. Hopefully, we will all enjoy this one too.
Those are my weekly reading updates. I hope you enjoyed reading about them. Let me know in the comments, what book you are reading at the moment. How do you feel about it? I would love to know that.
Happy Reading Everyone!!
---