Bookbugworld's December TBR | 2022
Dear Bookbugs,
I know it is a bit late to introduce the monthly TBRs after ten days. Regardless, I am here because December TBRs are my favorite. They are usually warm, cozy holiday reads and who wouldn't love that? 
Here we go, 
1) Holiday Romance by Catherine Walsh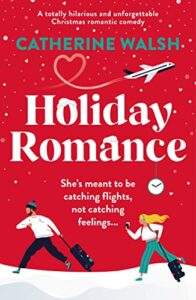 This is the third Catherine Walsh book I am reading this year. That says a lot about how much I like the style of the author. She reminds me of the age of the classic romantic comedy. Yet, her characters are flawed and relatable. The self-deprecating yet confident heroine and the mysterious but sexy hero with a meet-cute in the charming Irish backdrop and the potential for romance is something that the romantic in me cannot resist at any point of time. 
In this holiday romance, we follow Andrew and Molly who are just friends. For the past ten years, they travel together home for the holidays to Ireland. The plane ride is the only time they spend together in the entire year. Molly and Andrew "know" that they are not right for each other. Molly isn't big on Christmas whereas Andrew loves Christmas. Which is why Molly agrees to help him get him home for the family Christmas dinner last minute. 
Basically, this is going to be one of those "Jab We Met " kind of stories. I am so excited to read this and I got this on Amazon Kindle for a cheap price too. Just saying. It dropped like 200 rupees a day after I added it to my Wishlist!  
2) Just For December by Laura Jane Williams
Just for December is a holiday romance with a fake dating trope. As absurd as this idea is in the real world, in the fictional world, fake dating has its own fan base and I am a part of that club. Romance writer Evie Bird does not get along with the hero of the fictional adaptation of her movie. When a video of them arguing is leaked to the press, they are forced to fake date for the sake of the movie. At least it is just for December! Well, well, we all know how that is going to end. Goodreads recommends this book for the fans of the movie The Holiday and The Christmas Prince. That alone is enough for me to pick up this book.
This one is a NetGalley e-ARC. This is the second book I am reading by the same author. I enjoyed The Lucky Escape and I am hoping to have a fun time with this one. 
3) The Urban Boys : Discovery of the Five Senses by K N Smith
A bit different from all the other holiday reads, this one is a YA fantasy. I picked this one as part of a blog tour. The book is basically about five boys who receive heightened senses each: sight, sound, touch, taste, and smell after a freak incident. While they come to terms with their own powers and deal with external forces, the boys must obviously save the world. 
Let me be honest, when it comes to YA fantasy, I am cautiously optimistic. So I am going in on this without knowing much. It would allow me to be surprised by whatever I find on my reading journey. Hope that makes sense. 
4) Forever Wild by K A Tucker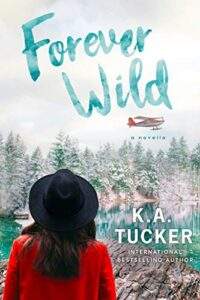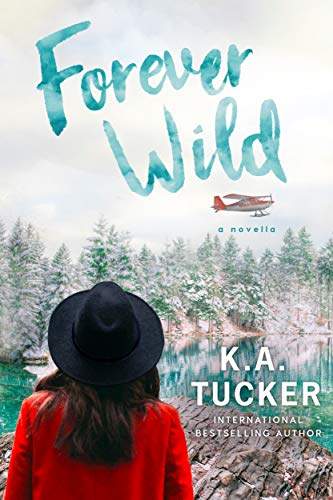 I have been meaning to read this 2.5th book of The Wild series since last Christmas. But knowing that this will be the final installment with Callah and Jonah as the main characters, I have been putting it off. Now that there is yet another book in the series and apparently a good one too, I am ready for this novella. Especially in a month where I am mostly crunched with my BBNYA final deadline and the remaining mystery books to read. 
This time the families are visiting Calla and Jonah in Alaska during the holiday season. The promise of a holiday family drama is enough for me to pick this one up. This is the book I am expecting to rate the highest this month. The pressure is on!!!
5) A Merry Litte Meet Cute by Julie Murphy and Sierra Simone
This one is popping up in everyone's TBR it seems. Honestly, I just want to see what all the fuss is about. No, really, the synopsis is tempting enough. A plus-sized adult movie star who gets a chance to star in her own holiday movie opposite her childhood celeb crush. And a guy who wants to revamp his career with a good boy image. Basically, this is the opposite of fake dating. Like real dating but under wraps. Puns may or may not be intended. This sounds like total fun and I am all for it.
So there we go. Those are all the books I wish to read for this Christmas season!! Let me know your thoughts about these books inthe comments section. I would love to hear from you.
Happy Reading Everyone!!
---