Bookbugworld's August TBR | 2020
Dear Bookbugs,
Here I am with a bunch of books to read in August. My reading has spiked up a little by the end of July. So I am always hopeful that I will finish most of these books. I didn't have a planned TBR for July. So, maybe mood reading is my thing at the moment. Anyway, lets have a look at the books I wish to read in August,
1)Of Literature and Lattes by Katherine Reay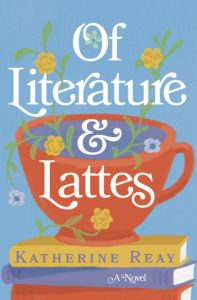 Of Literature and Lattes by Katherine Reay is a companion book to The Printed Letter Bookshop. Once again, we are back to the small town of Winsome. We follow Alyssa who left her hometown three years ago for good. She was working on a start up firm in Silicon Valley which is supposed to be this next big thing. But some kind of scam happens and all the employees including Alyssa lose their jobs. There is FBI investigation going on , which pretty much ruins her career. So now Alyssa is back where she started, her hometown. Then we have Jeremy Mitchell who moved to WInsome from Seattle to be closer to his daughter and to start a coffee shop. So now, Alyssa teams up with Mitchell where she deals with the business side of things. Naturally, they become more than just work besties but if only things were that simple. 
I really love the Printed Letter Bookshop, so I am already excited about reading this book. The premise sounds like a feel good read too which we all need at the moment.
2) Legend of Suheldev  : The King who saved India by Amish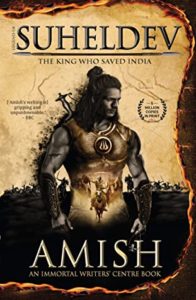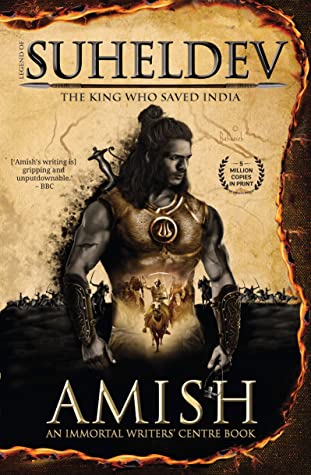 Since this is August, I really want to focus on books written by Indian authors. In case you are unaware, the Indian Independence day falls on August 15th. India is a country with a complex history. There is so much to explore and learn regarding the history and countless invasions that the country has encountered and survived. I don't remember reading about Suheldev in any of the history books. Even if this is a fictional version, the story would definitely give some insights of the history behind the Battle of Bahraich. This book is about the rise of the Indian kingdoms at a time of crisis against the Turkish attacks under a strong leader and patriot, Suheldev. 
3) Media Queen by Michelle Prak
This is a women's fiction book about the hardcore behind the scenes competition in the glossy magazine world. As a kid, I used to love magazines. I mean who doesn't? The glossy covers and exotic soft pages felt like a dreamworld. Jordyn Fairweather dreamed big. She always wanted to be a magazine editor. And she worked hard and reached the top. But the higher you are the harder you can fall. With young media stars vying for her post and the advent of digital media, Jordyn is facing some serious threats in her professional life. How she navigates through all these threats is what the story is all about.
I am expecting a whole Devil Wears Prada vibe here.
4) Josh and Hazel's Guide to Not Dating by Christina Lauren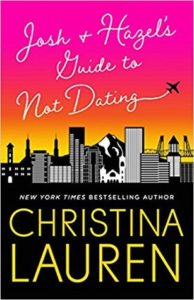 Do I need to say more about this book? Everyone who is a fan of romance seems to have read this except me ever since it came out in 2018. So, I am finally going to read it this August. Josh and Hazel had been friends for a decade. Hazel knows, not everyone  can find it easy to date her. Josh, after his cheating ex girlfriend is dealing with a lot himself. But they do enjoy each other's company. And they are not dating. Not when they are setting up terrible blind dates for each other.
The blurb definitely feels like those cheesy rom-com plots but that is exactly why you read a Christina Lauren book anyway.
5) Thin Girls by Diana Clarke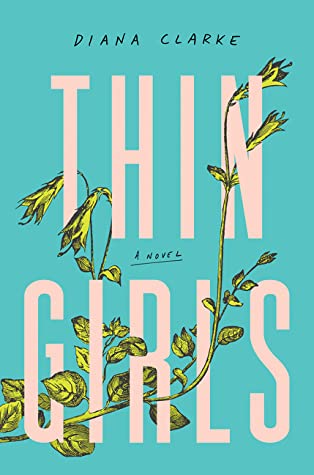 Thin Girls is a hard hitting literary debut novel that talks about body images and queer relationships. The book is about these twin sisters – Lilly and Rose. Rose is in this facility for anorexic girls where she is cut off from the rest of the world, except for the other thin girls. The book explores through these sisters how society feeds this toxic body shaming into our minds at a very young age. 
I am a plus sized woman. Naturally, I have had people telling me all my life to, you know, "watch what I eat". So, I would like to read this, book coming from there. The story does seem gritty and edgy from what I have heard so far. 
6) Ghost Wood Song by Erica Waters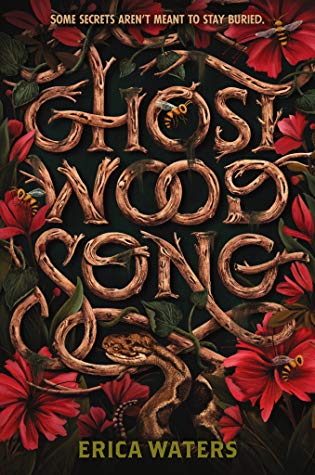 The book is pitched as a "Sawkill Girls meets Beautiful Creatures". I have read Sawkill Girls and loved it. And the eerie theme in the cover is another big draw for me. Shady Grove, like her father, has the power to call ghosts from their graves with her fiddle. She never plans on using her powers until her brother is accused of a murder. I haven't read a lot of Southern Gothic novels. So this would be a good mix in my TBR. Also, the rainy weather has made a comeback in my state. I love reading these dark books during the rainy season. 
7) You Deserve Each Other by Sarah Hogle
I heard good things about You Deserve Each Other by Sarah Hogle  and bought it as soon as it came out in April. So, it is high time I read it. Naomi and Nicholas are sick of each other. On the surface, their relationship is just smooth and perfect. But they can't find their passion. It doesn't help that they are engaged and are about to be married. Naturally, someone needs to call off their wedding. Only thing is whoever calls off the wedding will have to pay off the non-refundable wedding bill. So now, Naomi and Nicholas, with nothing to lose, try to prank each other and sabotage the whole relationship and as a result the wedding. You know how this is going to end. Me too. But I am still up for reading this. It sounds such a fun story,
So, those are the books that I want to read this month. And if possible, some more. Wait, let's just focus on completing all this for now.
Have you read any of these books? Do you wish to read any of these too? If so, let me know in the comments. 
---
Disclosure : This post uses affiliate links. This is not a paid promotion but if you click on the link and purchase something Bookbugworld will earn a small commission.
Get Your Books here :  Amazon_IN , Book Depository