BBNYA Semifinalist Spotlight Tour | 03 Nov 2022
Dear Bookbugs,
This year, the Book Blogger's Novel of the Year Award (BBNYA) is celebrating the 50
books that made it into Round Two with a mini spotlight blitz tour for each title.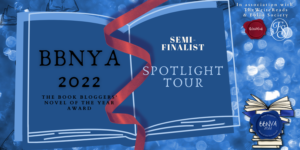 It is time for yet another spotlight in the Bookbugworld. Today's BBNYA semifinalist spotlight features the book named 'Becoming Animals' by Olga and Christopher Werby. This is a one-of-a-kind science fiction that made it all the way through the semifinal of the BBNYA 2022 panel.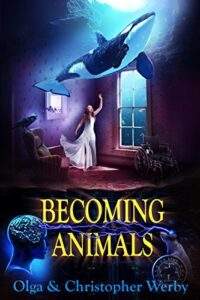 Blurb :
Humans have always wanted to know what goes on inside the minds of other animals. But what if humans could become animals? Toby's father leads a team of neuroscientists directly connecting the brains of humans with those of animals. And Toby is a prodigy at throwing her mind into the animal subjects in his lab—she's the best there is.

But Toby suffers from cystic fibrosis and she's not likely to live into adulthood. Could a radical plan to embed her consciousness into an animal allow Toby to survive? And what does it mean to live without a human body?

Can Toby and her father solve the problem of fully merging two beings before she takes her last breath? Will the government succeed in stopping their efforts before they are done? It's a race against death and into the minds of animals.
Author Bio :
Olga got her B.A. from Columbia University in Mathematics and Astrophysics and worked at NASA on the Pioneer Venus Project as a programmer. She received her masters from U.C. Berkeley in Education of Math, Science, and Technology and went on to earn a doctorate in education. Together with her husband and business partner, Christopher Werby, they conceive, design, and create products, ideas, websites, and exhibits. Along the way, they write science fiction together.
If this one gets your interest, make sure to check it out on all popular online platforms. 
Happy Reading Everyone!!
---