BBNYA Semifinalist Spotlight Tour | 04 Nov 2022
Dear Bookbugs,
This year, the Book Blogger's Novel of the Year Award (BBNYA) is celebrating the 50
books that made it into Round Two with a mini spotlight blitz tour for each title.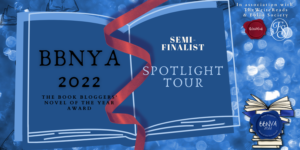 I am trying my best to be a part of this spotlight blitz. Today's BBNYA semifinalist spotlight features the book named 'Bloody Spade' by Brittany M Willows. There are only a few books that easily pull you into its magical world and make you curious about its inhabitants right from page one. Bloody Spade is clearly one such urban fantasy.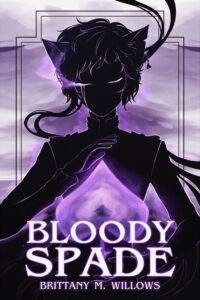 Blurb:
In a world where magic has come roaring back from myth to reality, a snarky cat-eared thief touched by darkness falls into the care of a softhearted girl with the power to cleanse him—but there's a catch, and something sinister is brewing on the horizon. The question is: can they get to the bottom of it while navigating his untamed magic, her hotheaded brother, and the feelings they're developing for each other?
About the Author :
Brittany M. Willows is a bisexual/asexual author and digital artist living in rural Ontario, Canada. Inspired initially by video games and the stories they told, she began building her own fictional universes at a young age and has no plans of stopping any time soon. When she's not writing about post-apocalyptic lands, wild magic, and people gallivanting through the stars, she can be found hunched over a tablet drawing the very same things.
If this is something that interests you, make sure to check it out on all popular online platforms.
Publisher: Self-Published
Length: 447 Pages
Genre: Urban Fantasy, Dark Fantasy
Age Category: (Upper) Young Adult
Date Published: 15 September 2021
Amazon: https://www.amazon.ca/Bloody-Spade-Brittany-M-Willows-ebook/dp/B08QG76CRH/ (Canada)
https://www.amazon.com/Bloody-Spade-Brittany-M-Willows-ebook/dp/B08QG76CRH (USA)
 https://www.amazon.co.uk/Bloody-Spade-Brittany-M-Willows-ebook/dp/B08QG76CRH (UK)
Goodreads: https://www.goodreads.com/book/show/51804726-bloody-spade
Happy Reading Everyone!
---