At The Wedding | By Matt Dunn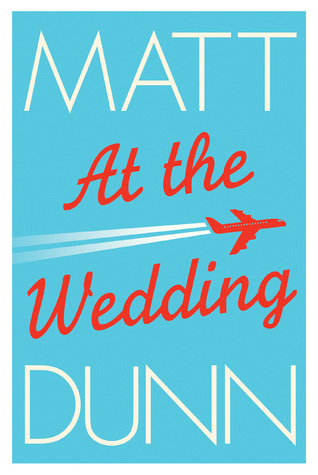 Livia and Jed had been together for about ten years now. When her boyfriend showed no signs of moving forward, Livia decided to take things into her own hands. She planned a wedding with her boyfriend at their favorite vacation destination, invited their close friends. Only one thing was left to do - actually proposing to Jed. With the wedding guests carrying their own relationship woes and the groom dealing with the sudden ambush, will…
About the Author
Matt Dunn is the author of At the Wedding and several other romantic comedy novels. He has worked as a professional lifeguard, fitness equipment salesman and IT head hunter before becoming a full-time writer. He has also written about love, life and relationships for various publications including The Times, Guardian, Cosmopolitan and Elle etc.
It took me a long time for me to start reading this one. I got a copy of the book from NetGalley. Forgot I had it and bought a copy. Finally, I finished it.
Synopsis
Livia and Jed had been together for about ten years now. When her boyfriend showed no signs of moving forward, Livia decided to take things into her own hands. She planned a wedding with her boyfriend at their favorite vacation destination, invited their close friends. Only one thing was left to do – actually proposing to Jed. With the wedding guests carrying their own relationship woes and the groom dealing with the sudden ambush, will there be a wedding after all?
My thoughts
Narrative and plot
At the Wedding revolves around the events that take place around a surprise wedding. The story is told from the perspective of four people – the core of this wedding group. Livia, Jed, Liam, Rachel and Patrick. These four represent different aspects of a relationship.
The love birds, the aging playboy, the forever single lady trying too hard and the newly divorced man after what was supposed to be a long happy marriage. It is about them turning a new leaf trying to evaluate themselves while attending a wedding. The whole plot revolves around how each of them deals with the wedding and their own selves.
Characters and Conflict
Jed and Livia are the central romantic couple since it is their wedding that is taking place. However, it is not just about them. It is about every one of their friends and family who are invited to the wedding. Each had their own struggles and issues. Thoughts that normally anyone would have around the wedding of their dear ones. Even if you are extremely happy for your loved ones there is always this point of self-reflection, particularly if you don't have what they call "the one".
Each character represents a particular aspect of a relationship and the book really shows that beyond the self-doubt it's ok to be where you're. You have to just enjoy that stage of your life instead of struggling to get out of that phase or trying to be perfect by chasing after something.
Each character had their own set of conflicts. With the added drama of whether the groom will show up for the wedding conflict. Even if it was a cliched one, this one was handled very well in my opinion with some interesting twist. Though the ending had a touch of fairy tale you would want to give it a pass, because even in real life you hear about the stories of soulmate and go thinking "well that almost sounds like one of those fairy tales!"
Conclusion
Overall, I enjoyed the book. The set up was nice – a surprise wedding in the city of Barcelona. Of course, I am sold. If you enjoy those romantic comedies based on weddings ( Bride Wars, Wedding Crashers etc..), you should definitely read this one. It is fun, engaging and romantic.
_________________________________________
Get Your Book here :