Twelve Days of Christmas | By Debbie Macomber
Holiday Romance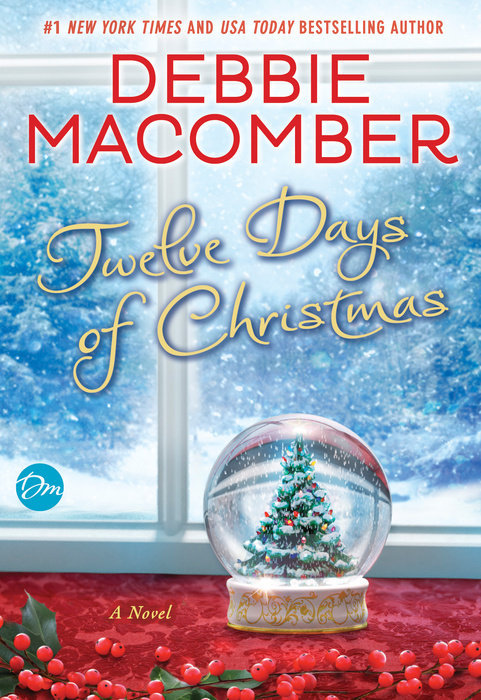 Julia is infuriated by her grumpy neighbour, Cain, who can't even be pleasant when they bump into each other. So on the suggestion of her best friend, Cammie, Julia concocts a plan. She starts a blog in order to clinch her perfect job, and now she has a subject. Over the next twelve days, she is going to kill Cain with kindness – and Christmas cheer – and document it for all to read about.…
My thoughts  
Narrative and Plot 
Twelve Days of Christmas is a book that brings much needed festive cheer to your life in a sweet way. Being a book blogger, I can easily be biased when one of the main characters is a blogger. We follow Julia and Cain, around whom the plot revolves around.
The plot is nothing out of the box. You can see right from the beginning how it is going to go. It is festive hate to love romance. However, the journey is still beautiful and adorable as the two main characters have striking chemistry. 
Characters and Conflicts  
Julia is your everyday rom-com heroine who believes in magic and festive cheer while Cain is your grumpy but loveable hero. While the characters might sound romantic cliche it is still a lot of fun to read the banter between them and how the circumstances bring them together.
The conflict of the book isn't that complex. Right from the get-go, you get a sense of how it is going to end. However, the story still keeps you hooked enough to see how it all unfolds. The ensemble characters are fun to read as well. While some of the actions by the characters won't look realistic, it doesn't matter in the grand scheme of things. Because this is a holiday read, all you need to do is give in to the magical vibe and feel good reading the romantic comedy. 
Conclusion 
Twelve Days of Christmas is a sweet rom-com with a heartfelt message. You can be kind to people who aren't kind to you. And it will not just affect the other person but change you too for good. That's the kind of holiday read I love, where it is fun and festive but reminds you that the world can be good with a little thought.  
---