Secretly Yours | By Tessa Bailey
Book Review | Contemporary Romance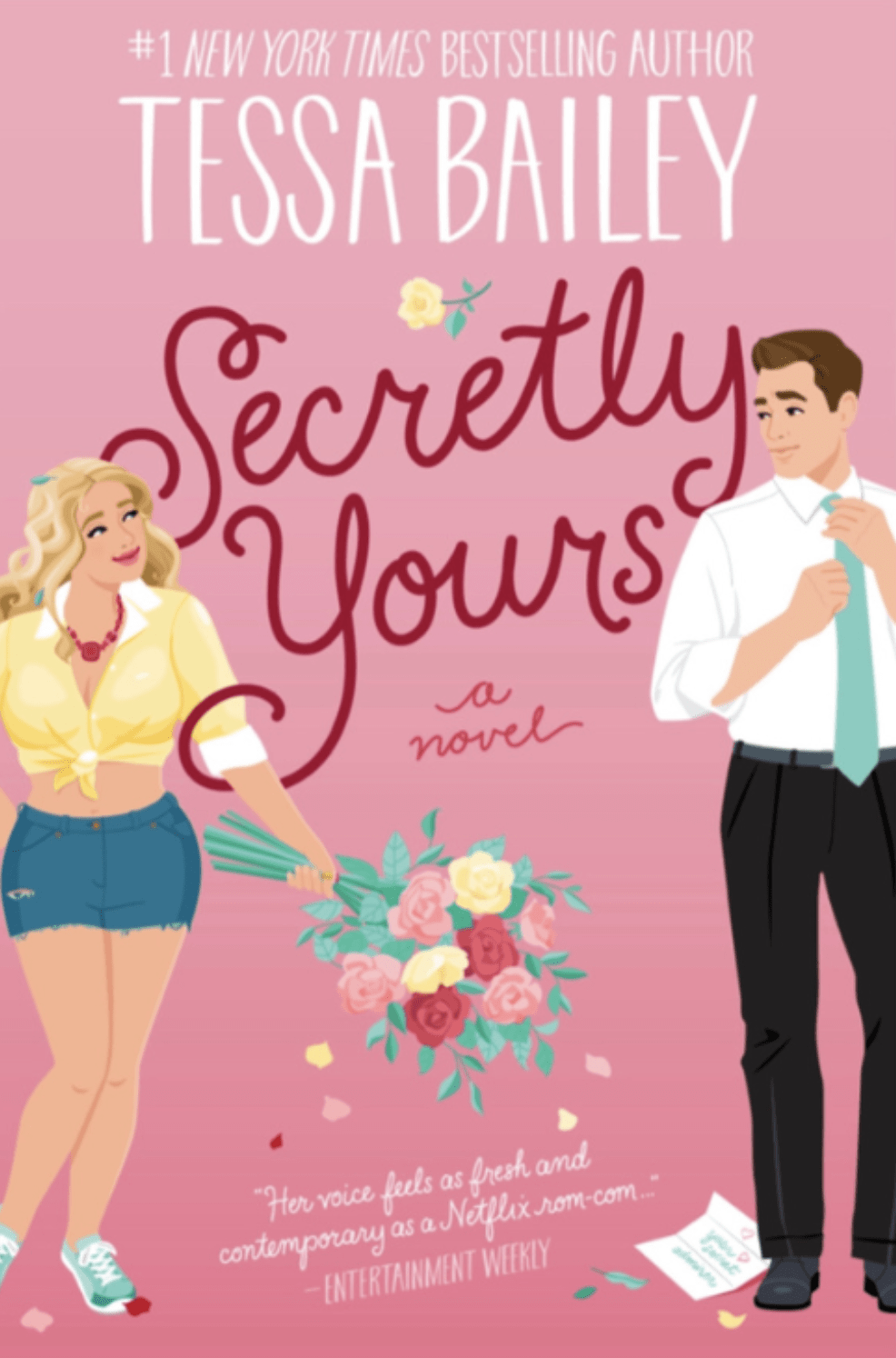 Hallie Welch fell hard for Julian Vos at fourteen, after they almost kissed in the dark vineyards of his family's winery. Now the prodigal hottie has returned to their small town. When Hallie is hired to revamp the gardens on the Vos estate, she wonders if she'll finally get that smooch. But the grumpy professor isn't the teenager she remembers and their polar opposite personalities clash spectacularly. One wine-fueled girls' night later, Hallie can't shake the sense that she did something reckless–and then she remembers the drunken secret admirer letter she left for Julian. Oh shit.

On sabbatical from his ivy league job, Julian plans to write a novel. But having Hallie gardening right outside his window is the ultimate distraction. She's eccentric, chronically late, often literally covered in dirt–and so unbelievably beautiful, he can't focus on anything else. Until he finds an anonymous letter sent by a woman from his past. Even as Julian wonders about this admirer, he's sucked further into Hallie's orbit. Like the flowers she plants all over town, Hallie is a burst of color in Julian's gray-scale life. For a man who irons his socks and runs on tight schedules, her sunny chaotic energy makes zero sense. But there's something so familiar about her… and her very presence is turning his world upside down.
I love romances that have both male and female perspectives. It gives more insight into the characters. Secretly Yours is a fun romantic comedy that you can read just for the fun of it. A small-town romance between two opposites with a bit of wine tasting sounds like a promising setup. It delivers exactly that.
Hailey and Julian are both flawed characters. You can't help but be invested in their love story, which is full of drama.
Hailey and Julian are obviously two extreme opposites. Where Hailey thrives in chaos, Julian wants his life in order to the last minute. How these two find a common ground two thrive in a relationship together forms the core of the story.
While the story manages to be light-hearted with its quirky humor and steamy scenes, it takes time to deep dive into the psyche of these two main characters. How their decision affects them and the others around them. And how could they simply evolve to be better people?
All of this fits into this romantic comedy nicely. The whole Secretly Yours plot was a bit far-fetched. The attraction that Julian had for Hailey felt a bit like Insta love. Other than that, everything was organic and entertaining at the same time.
When I sign up for a Tessa Bailey book, I expect it to hit a few beats. This one hits most of them. I enjoyed this fun read, even though it was a one-time read for me.  
---