Book Review | Ranger's Oath | By Blake Arthur Peel
BBNYA Blog Tour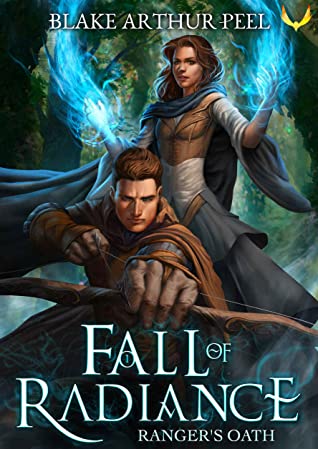 The barrier between worlds is broken. Only he knows the truth... Magic has protected Tarsynium for a thousand years, shielding its people from being ravaged by bloodthirsty demons. When a young ranger's apprentice named Owyn Lund discovers that the Arc of Radiance has been breached, he tries to warn anybody who will listen. But legends aren't supposed to be real. When a village is mysteriously destroyed, rangers, mages, and rebels all point the finger, blaming…
My thoughts
Narrative and Plot
Rangers Oath was my favorite pick out of the three BBNYA finalist books that I was supposed to score and review. The narrative shifted between the two main characters – Owyn and Zara. It is a story of underdogs that keeps you on your edge the entire time. With great pacing and captivating writing style, you are immersed in this fantasy land of mages, rangers, rebels and demons.
The plot has everything that you might expect in a fantasy read. It is one of those stories that follows all the regular fantasy tropes. You have your mentor figure, underdogs on adventure to save a group of people and the dark and mysterious magical forces. However, what makes Ranger's Oath compelling is the execution. It is a page turner and does not lurk unnecessarily at any point.
Characters and Conflicts
I am partial to stories that have their characters start from two different starting points and make them meet in the middle. It is like moving chess pieces. Owyn and Zara are two unlikely allies who grow as characters while making this unlikely alliance and grasping the bizarre reality around them. Since it is the first book in the series, they have taken that effective first step into something that is bigger than either of them but doesn't make any sense to them. Their story is far from over and there is a lot more to expect from them.
When it is the underdogs, who make it to the adventure, you are already invested in them and want them to win. Owyn in particular is viewed as an outcast and yet it was him who saw through the danger. Owyn's relationship with his mentor was another highlight for me in the book. The climax and the epilogue definitely had me going after the rest of the books in the series.
Conclusion
Ranger's Oath sits rightfully as one of the BBNYA top five finalists. It is a complete entertainer for a first book in the series. If you want to read a full fledge adventure book that focuses solely on the Night's Watch of Castle Black storyline, then Ranger's Oath is for you. Mind you, this is no comparison. The two stories are set up in entirely different worlds but it gives you the context as to what to expect.
---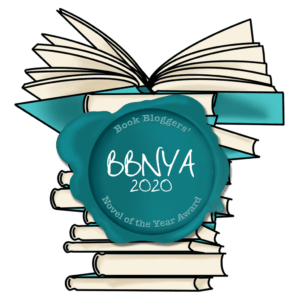 BBNYA is a yearly competition where book bloggers from all over the world read and score books written by indie authors. It is organised by @TheWriteReads
I received this book in exchange for an honest review for the BBNYA  2020.