Bookbugworld's April Wrap-Up | 2023
Dear Bookbugs,
I am continuing with my newfound happiness in reading without a pre-planned TBR for the month. So far, it is going well. This month I have read a total of five books with one re-read which is my monthly average.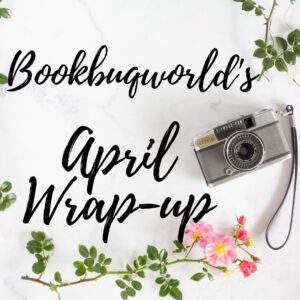 1) The Matchmaker by Catherine Walsh
This one was a highly anticipated read of the year for me. I have read all of Catherine Walsh's books and was eagerly looking forward to this one. The book follows who lives in the Irish village of Ennisbawn. When a corporate realtor tries to take over the pub she works for, Katie has no other option but to take on the big guy. It doesn't help that she has feelings for Callum Dempsey who is batting for the opposing team. Overall, it was an entertaining rom-com. But it definitely is my least favorite from the author. ( 3.5/5  – Review)
2)Thank You For Listening by Julia Whelan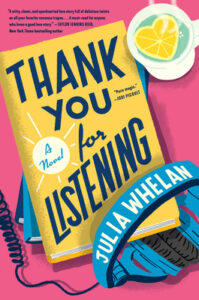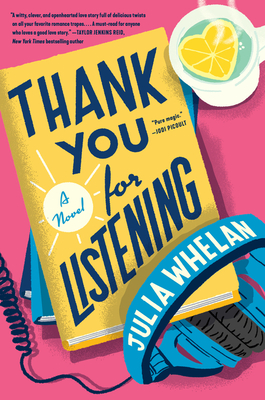 Thank You For Listening has been on my TBR for a while now. I recently watched an interview with audiobook narrator Phoebe Strole.
It made me curious and Pic picked up the book. It lived up to my expectation and surprised me with its depth. It is a light-hearted yet spirited read which talks about picking up after you have fallen down. Those are my favorite kind of stories that can touch upon painful situations yet bring a smile to our faces. This one was a 5/5 for me. The review will be coming out soon.
3) The Maidens by Alex Micahelides
I picked this one while I was on an eight-hour train ride. It was so enthralling that I didn't even realize that I was close to my destination. It took some time after the initial pages to get into the atmosphere. But, once I was in, I was all in. It is a different world of mystery where an ordinary college campus is shrouded mysteriously with a mysterious Greek tragedy. If that kind of mystery is something you would enjoy, this one is a must-read. ( 4/5 Review coming soon)
4) Get a Life, Chloe Brown by Talia Hibbert
This one is a re-read. Sometimes you just need to get back to a comfort read when life gets too hectic and you still want to keep reading without falling into a slump. And this one did exactly that for me. I mean what is more uplifting than reading about a plus-sized protagonist, who is in chronic pain, finding her footing in life? ( 5/5 Review) 
5) Something New At the Borrow a Bookshop by Kiley Dunbar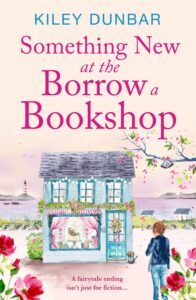 For a book lover, the premise of this whole series is a fantasy. The story centers around this small beachside village Clove Lore where holidaymakers can run a bookshop for two weeks. This time it is Radia and her mother Joyce at the bookshop who came to give a little digital upgrade to the shop. This is the third book in the series and it is just a ray of sunshine kind of book. I loved it and enjoyed it a lot. ( 4/5 – Review)
Those are all the books I read in the month of April. Hope you enjoyed reading about them. If you have read any of these books or if one of them is on your TBR, let me know your thoughts in the comments. I would love to hear from you.
Happy Reading Everyone!!
---