Forever Wild | By K A Tucker
Book Review | Novella | Contemporary Romance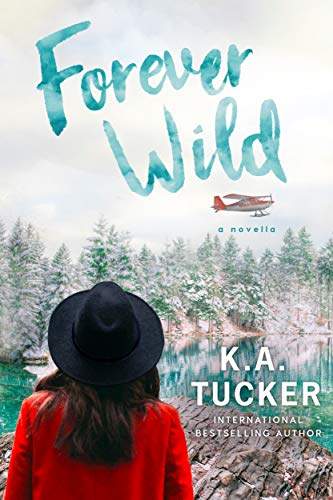 Synopsis :
From the international bestselling author of The Simple Wild comes Forever Wild, a novella that continues the story of Calla's journey to the Alaskan wild and a life she never imagined for herself.

The holiday season is upon Calla and Jonah, and with the mistletoe and gingerbread comes plenty of family drama. Jonah is bracing himself for two weeks with a stepfather he loathes, and while Calla is looking forward to her mother and Simon's arrival, she dreads the continued pressure to set a date for their wedding…in Toronto.

Add in one bullheaded neighbor's unintentional meddling and another cantankerous neighbor's own family strife, and Christmas in Trapper's Crossing will be anything but simple.
My thoughts
Narrative and Plot
Forever Wild is a quick Christmas treat for the fans of The Simple Wild series. Calla is engaged and hosting a Christmas dinner for her and Jonah's family. What could go wrong? Except for the estranged relationship Jonah has with his stepfather and Calla's mother pressuring her for a wedding in Toronto.
It is a simple, and cozy Christmas read.
Characters and Conflicts
Once again, we meet all those lively characters from Trappers Crossing. Muriel, Roy, Marie, along with Agnes and Mabel. Then we have Simon and Susan, Calla's parents, along with some new characters.
There is no point in reading this novella if you are not familiar with the previous books. But if you have, this is a good treat teasing you with the world that you were introduced to along with Calla. The chemistry is still great between Jonah and Calla. And, the ensemble cast makes it a treat as always. There is the entertainment of seeing all these vibrant and vastly different characters literally thrown together in the same room.
Conclusion
This is a quick cozy read if you are curious about how Jonah and Calla are celebrating Christmas in their new home.
---