Bookbugworld's February Wrap Up | 2023
Dear Bookbugs,
February has been a good reading month for me. I read more than my monthly average of five. Let's take a quick look at all the books I read last month.
1) Anchored Hearts by Priscilla Oliveras
Anchored Hearts is the second book in the Keys to Love Series. This is a second-chance romance. Alexandro and Anna Maria were childhood sweethearts, but they parted ways as life got in the way. Now, Alexandro is back in town and thanks to their meddling moms, they find themselves thrown together a lot.   It was a fun one-time read, and I rated this one a 3.5/5. (Review)
2) The Baker's Man by Jennifer Moorman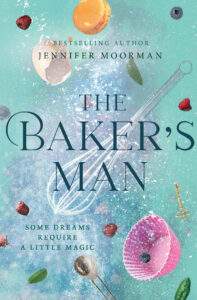 The Baker's Man is a NetGalley e-ARC that I picked up because of the unique synopsis. We follow a pastry chef Anna, who goes through a breakup and tries to bake a man by following her grandmother's magical recipe. The story is about the chaos that ensues when the man actually appears in her life. This one didn't meet my expectations, but it was alright. Again, a one-time read that I rated 3/5. (  Review)
3)How To Keep a Husband for Ten Days by Jessica Hatch
How To Keep a Husband For Ten Days is yet another second-chance romantic comedy along with fake dating that I found on NetGalley. Now, this one was good in terms of character development, but the story was marketed as a laugh-out-loud comedy, which it wasn't. I enjoyed the vibrant characters and the themes explored in the book. The story would have benefitted if they branded it a bit differently. I rated it a 3.5/5. (Review)
4) Accidentally Amy by Lynn Painter
I read this book on a whim because it was available on Kindle Unlimited. I wanted something light and fluffy and went for it. This one is a meet-cute-at-a-coffee shop kind of story. We follow Isabella, who takes a coffee order for Amy, who was a no-show. Izzy was running late for her first day at work and, lo and behold, she runs into Mr. Chest. They hit it off immediately, but the guy thinks she is Amy. Izzy doesn't bother to correct a stranger until she finds out that he is actually her boss's boss at work later. 
This is basically the story. The chemistry of the main leads sheerly runs the plot. This is the kind of story that I would have enjoyed in my early twenties. Now in my thirties, it feels a bit surface level. While I can see the fun, there wasn't anything beyond the fluff and that's fine sometimes. I rated this one a 3/5. 
5) Not You Please by Anuradha Dev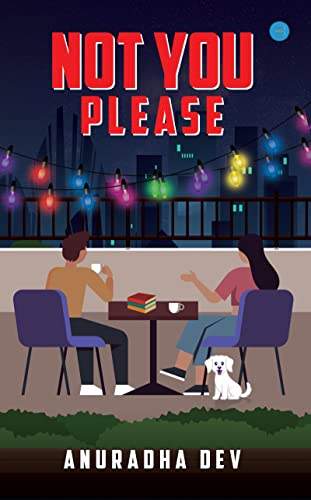 When the author approached me for a review, my major draw was that this was an Indian YA fiction. YA isn't a genre that is explored a lot in the Indian scenario and I was curious to see how this one turns out. We follow Mishti who wants to get into NYU. But she is paired with her nemesis Vikram for a group project along with her crush Saahil. The whole story is about how the kids navigate relationships, themselves, and their family expectations. It was entertaining but didn't surprise me in any way. I rated it a 3/5. A review of the book will be available soon on my blog.
6) An Unwanted Guest by Shari Lapena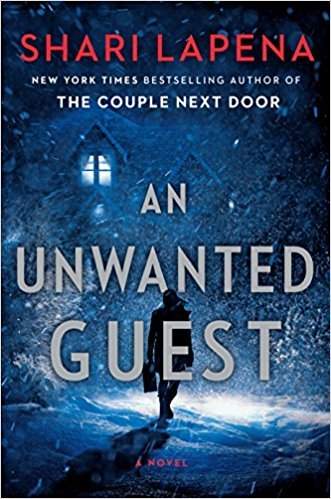 I was meaning to read this in January but never go to it. I finally finished this closed-circuit thriller last month. It was atmospheric and engaging. Since this is a backlisted book, I can see the appeal at the time it was released. However, today I feel like I have read similar books where the characters are locked in a remote location and then chaos ensues. Despite that, I enjoyed the story and rated it a 4/5.
7) Flow By Clare Littlemore
A fellow book blogger Noly, suggested this series to me. Flow is a dystopian YA fiction. The events of the book take place after a devastating flood decimates our society and new social order takes its place. We follow Quin who is a citizen of the Beck society and learn more about the world through her eyes. It had me engaged, and I consumed the whole series in a matter of weeks. This one is the first in the series and it got me hooked right from the beginning. I rated it a 4/5. A review of the book will be available on my blog soon.
Those are all the books I've read during the month of February. If you have read any of these books or if you wish to read any of these books in the future, let me know your thoughts in the comments section. I would love to hear from you.
Happy Reading Everyone!!
---