BBNYA Semifinalist Spotlight Tour | 16 September 2021
Dear Bookbugs,
Here I am back with another semifinalist spotlight  for BBNYA.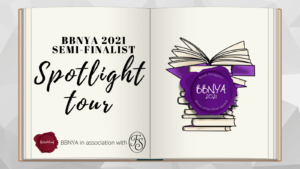 If you aren't aware of the BBNYA awards, it is an annual award for indie books. BBNYA is organised by TheWriteReads in association with The Folio Society. The best part of BBNYA is that it is read and scored by book bloggers from all over the world.
Let's take a quick look at the books on spotlight for the day .
1) A World Other Than Her Own by Pamela Harju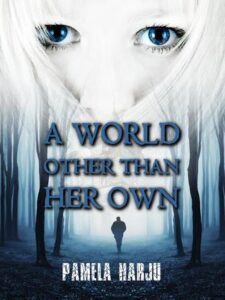 Blurb
What if your only way out was a dead end?
When Claire finds herself in an unfamiliar country mansion with no idea how she got
there, she just wants to find a way home. Unfortunately for her, the house has other
ideas. Doors slam to cut off her escape, and forces of nature seem to be keeping her
hostage. With no way to communicate with the outside world, will she ever find a way
back to her loved ones?
If you like captivating, spine-chilling mysteries, step inside this creepy country
house…
About the Author
Pamela Harju is an author of musical fiction. Her debut novel, The Truth about
Tomorrow, won WriteIntoPrint's Captivating Opening Contest in 2017. She spends her
spare time with her dogs and travelling to see rock bands most people have never heard
of. She loves tea, big old houses and tattooed men and is happily unmarried to her
partner of many years. A native Finn, Pamela lives in the Irish countryside in an old
cottage thats always threatening to fall apart. She has a full-size dog agility arena in
her back garden.
2)All or None by Aurora Lee Thornton
Blurb
In a world where everyone has a soulmate, uniquely powerful mage Royiora and
reluctant assassin Kalo collide in the worst of ways.
Royiora Daralkaen, the only mage alive able to use all five kinds of magic, has a
near idyllic childhood in the country of Porescalia – before war breaks out with their
antagonistic neighbors, Kloria.
Kalo Porla, a naturally magic-proof individual known as a Null, is trained to be as an
assassin by the authoritarian empire known as the Domain.
When Kalo and his partner assassin are sent to kill a mage and his apprentice, it
starts a journey neither man was prepared to begin.

Content warnings: harm to children, physical and psychological abuse, implied (off-
page) rape, violence, mature language, minors in implied sexual situations
(teenaged romance), implied sexual situations, bigotry towards fictional races, and
suggestive language. 
About the Author
Aurora is a nonbinary, asexual writer with a new goal in life: to write the queerest
books possible. (And yes, xe means gay, but also weird is good too.)
Xe loves dragons and fantasy, and someday hopes to complete a (soft) science
fiction novel as well. Currently, xe lives with xyr two cats.
If you are interested in any of these books, make sure you want to check all the popular online platforms.
Happy Reading Everyone!!