Podbug is a podcast-style YouTube Channel. The key idea is to integrate book reviews from different bloggers. The consolidated review list will be featured in a single platform for a particular book every month. Also, there will be book discussions, book suggestions and anything bookish in the channel.
Tune into the podcast by subscribing to the YouTube Channel. Don't forget to leave your comments and thoughts.
And if you're a book blogger, you're always welcome to drop the link to your review on the Bookbugworld Twitter timeline. Every month there will be a list of books to be featured in the podcast. All you have to do is drop your links and it will be featured in the next episode of the Podcast.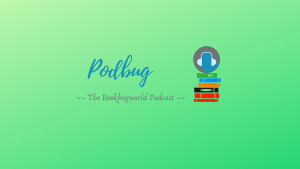 List of Episodes :